Ryan Paevey Loves Bringing His Thirst For Adventure To His Hallmark Movies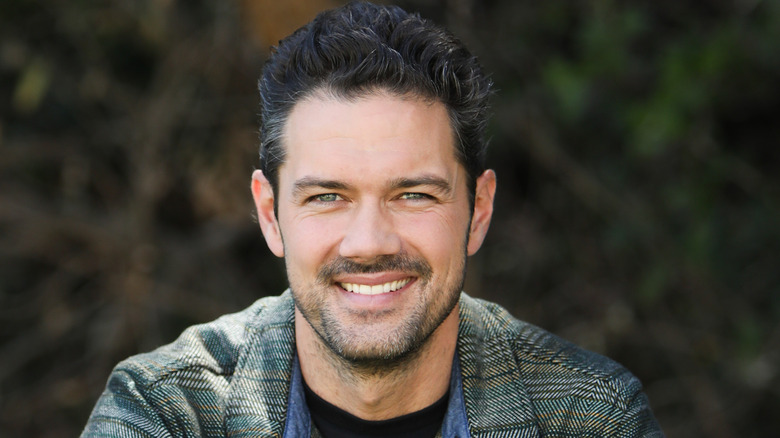 Paul Archuleta/Getty Images
With its heartwarming, family-friendly content, Hallmark sees surprisingly high ratings among cable networks. This is especially true during December, as some of the most popular Hallmark movies take place around Christmas. Hallmark Media boasts multiple popular actors and actresses across its three channels, the Hallmark Channel, Hallmark Movies and Mysteries, and Hallmark Drama. Among these big names are Lacey Chabert, Aimeé Teegarden, and Jonathan Bennett. Another star who brings his talents to the network is Ryan Paevey, who also brings some of his personal joys to his roles.
Paevey has starred in 14 Hallmark films thus far. The model-turned-Hallmark star appeared in his first Hallmark film "Unleashing Mr. Darcy" in 2016 and soon became a fan favorite. His films often include the classic Hallmark themes like Christmas and romance. However, one of Paevey's films includes a bit of action and adventure, and as it turns out, Paevey is just as adventurous as his on-screen characters.
Ryan Paevey likes to do his own stunts in his films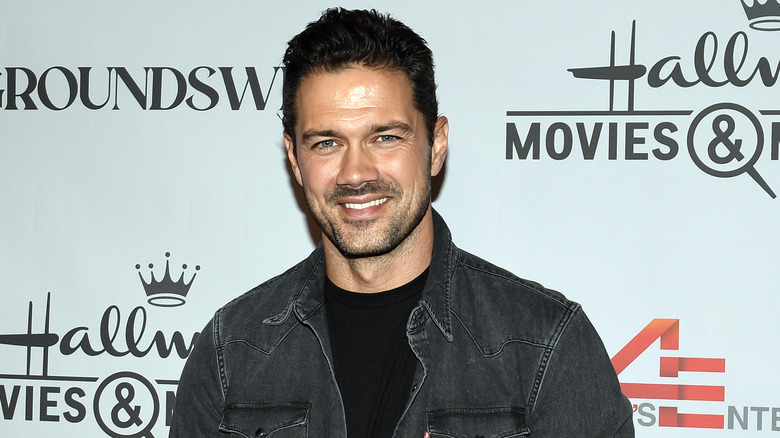 Michael S. Schwartz/Getty Images
Ryan Paevey is an avid outdoorsman. He often posts about his rock-climbing adventures or his Harley-Davidson bikes on Instagram. In the film "Two Tickets to Paradise," Paevey did all of his own stunts on location in Hawaii, including the surfing. He'd like to add to his character Josh Wyatt's Hawaiian antics as well. "Let's go back to Hawaii and shoot one where he takes a motorcycle that's got one of those little rigs on the side — so I can put my surfboard in it — down to the beach and we go surfing," he teased (per Wide Open Country).
Paevey was adamant about doing his own stunts in the film. In an interview with TV Insider, he explained that he told the crew, "Do not hire a double. I will do it. I grew up surfing. You cannot bring me out to Hawaii for six weeks and expect me not to get in the water." His enthusiasm paid off, and "Two Tickets to Paradise" became part of Hallmark's Summer Nights film series in 2022.
Ryan Paevey wants to ride a motorcycle in a Hallmark movie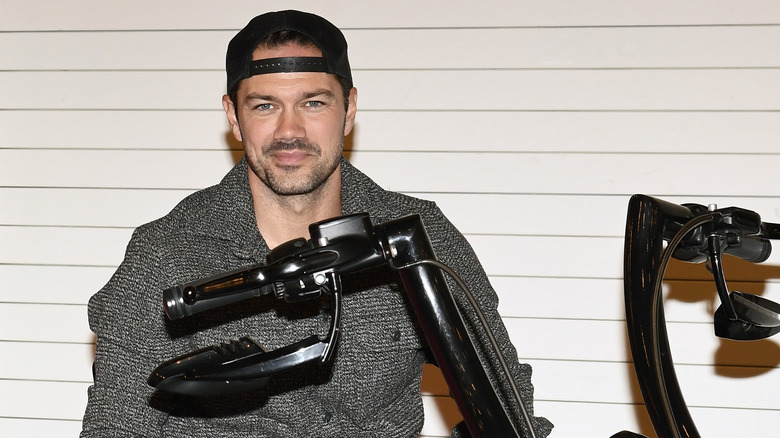 Michael S. Schwartz/Getty Images
In the future, Ryan Paevey hopes to incorporate more action and adventure into his Hallmark roles, especially motorcycles. "I'm sure there are characters out there that ride motorcycles. Someone mentioned I was like the Tom Cruise of the Hallmark universe. I would love to be the guy that does stuff. Up for anything. Climbing, surfing, kayaking bikes, whatever. Throw me through a wall. Let's do some stunts," he told TV Insider.
Some criticize Hallmark's programming for being repetitive and predictable, but this could be a stereotype of the past if Paevey has anything to do with it. Hallmark's dedicated fanbase seems up for some more action-packed programming, given Paevey's positive interactions with fans at RomaDrama conventions year after year (per Wide Open Country). With his multi-film deal that he signed with Hallmark in 2022, perhaps Paevey will be one of the Hallmark stars leading the network toward more plot and genre variety in the future.