What Lili Reinhart Did Before Starring In Riverdale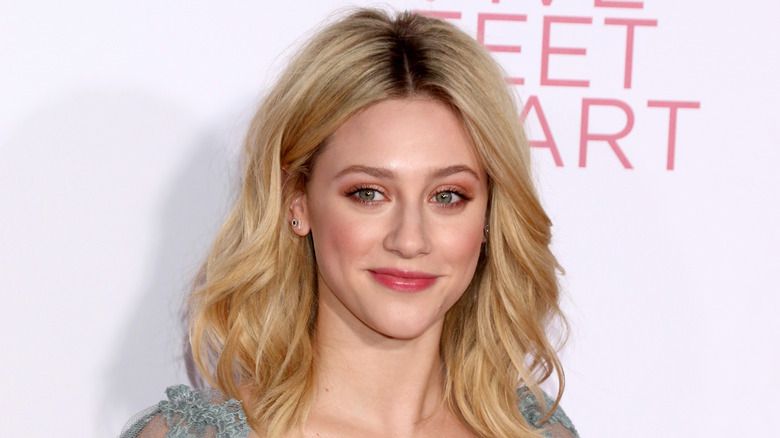 Kathy Hutchins/Shutterstock
Lili Reinhart has embodied the character of Betty Cooper on "Riverdale" for several years. Fans have come to know her as the beautiful, smart, yet haunted Betty who seemingly can't decide between her love for Jughead Jones (Cole Sprouse) and Archie Andrews (KJ Apa). Over the years, Reinhart has wowed fans in the role, showcasing so many sides to the character and exploring themes of mental health, trauma, sexuality, and more in the process.
"Someone who's seemingly so perfect on the outside is very much broken on the inside and trying to piece themselves back together. "She definitely hits some breaking points. She's just a young girl trying to navigate today's world, and that's hard. It's hard for all of us," the actor, who has previously opened up about her own struggles with anxiety, told MTV back in 2017.
Reinhart previously told Tiger Beat that despite all of Betty's flaws and issues, the character is always optimistic and has a positive quality about her that the actor loves portraying. While the girl next door Betty Cooper is Reinhart's most well-known role, the actor actually started her career in the entertainment industry at a young age and was busy with several projects before being cast on "Riverdale" in 2017.
Lili Reinhart starred in several projects before Riverdale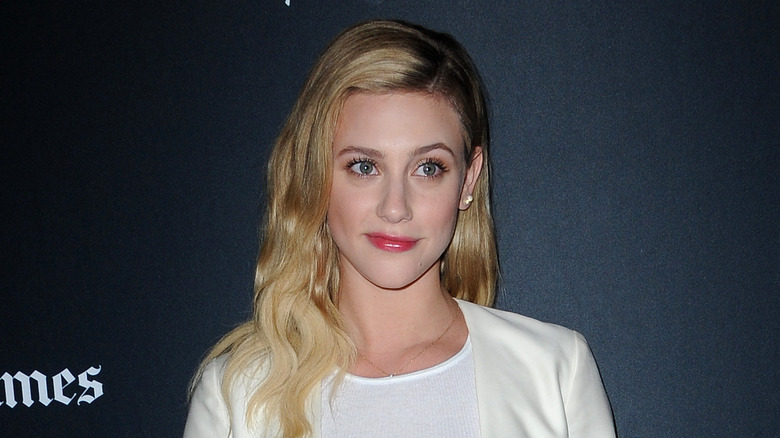 Tinseltown/Shutterstock
Lili Reinhart may be a more seasoned actor than fans originally thought. The "Riverdale" star broke into the acting business at the age of 14 when she hired a manager and began booking gigs on TV shows such as "Law & Order: Special Victims Unit" and "Surviving Jack." She also had roles in films such as "The Kings of Summer," Forever's End," "Miss Stevens," "The Good Neighbor," and "Lilith" before being cast as the lovable and mysterious Betty Cooper on The CW's adaptation of the Archie Comics series.
However, the early days of Reinhart's career weren't easy, and she admits that getting jobs was a difficult task at times, revealing that she had to work at a restaurant to earn money between acting gigs. "I had so much anxiety booking work, and I spent almost five months holed up in this bedroom in this house just feeling anxious, waiting for my next audition, and not doing anything else. It was the most miserable time of my life," she previously told W Magazine.
Meanwhile, she had a backup plan for her future, revealing to Teen Vogue that she would have gone to beauty school if her acting career didn't pan out. Finally, Reinhart got to audition for "Riverdale," but says she was initially turned down for the role. However, a few months later she was permitted to audition in person, which was enough to push her over the top and snag the role of Betty.
Lili Reinhart opens up about her post-Riverdale plans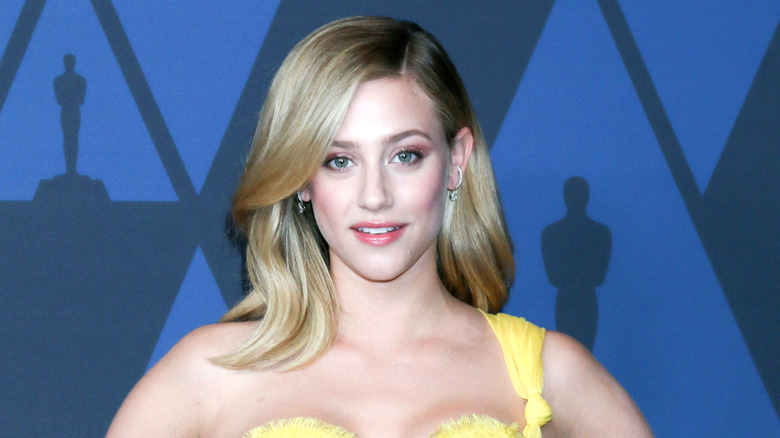 Kathy Hutchins/Shutterstock
In late 2022, Lili Reinhart reflected on her "Riverdale" journey as the show announced its final season. "I was 19 when I was cast as Betty. I've spent practically my entire adult life playing her. It was quite an education. Riverdale was my introduction to fame. What a trip that is," Reinhart told W Magazine. The actor went on to reveal that "Riverdale" has been the most important chapter of her life thus far, and that one day she'll show her children the series to show them what life in her 20s was like.
As for Reinhart's plans after "Riverdale," she says that she's not ready to jump into another long-running show that brings with it lots of commitment. Instead, she'd rather try her hand at a limited series. "That seems to be what's lined up for me right after 'Riverdale' — a limited series, so I won't say no TV," she told E! News. "It's all about the story. It doesn't really matter what kind of box you put it in. The standards are so high for TV right now, you can't really go wrong with that."
Reinhart has definitely come a long way from her time working at a restaurant and stressing about landing jobs. Not only has "Riverdale" become a fan favorite, but it's also opened many doors in her career and fans will likely be seeing her in Hollywood for years to come.