Maddie Ziegler Wanted To Quit Dance Moms Way Before Season 6 - Here's Why She Didn't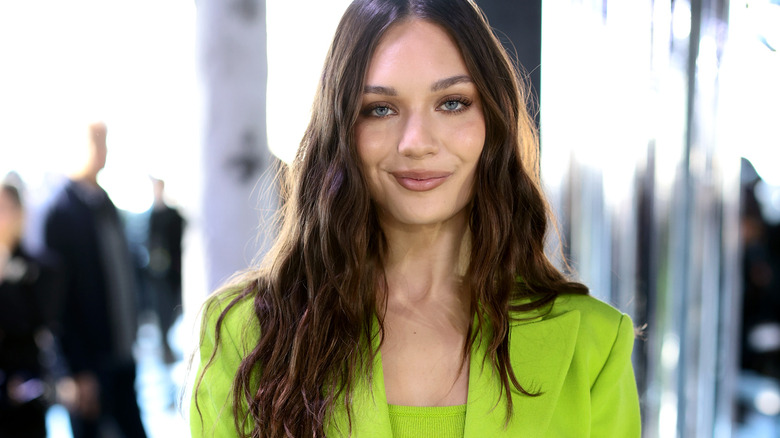 Dimitrios Kambouris/Getty Images
Though Abby Lee Miller expected perfection from the cast of Lifetime's reality show "Dance Moms," the show itself was far from perfect. The most problematic moments in "Dance Moms" history are still being debated via social media though the show itself ended in 2019. Fans will remember Miller shouting at students as young as six years old, getting into arguments with the dancers' parents, and promoting damaging beliefs around success, self-worth, and appearance. What the "Dance Moms" cameras didn't show you were the actual effects of the show's pressure cooker environment on its young stars.
While Maddie Ziegler was a long-time favorite of Abby Lee Miller, that didn't mean she escaped mistreatment from the show's apparent antagonist. Since leaving the cast in 2016, Ziegler has been candid about the show's impact on her mental health growing up. The star also shared that she'd wanted to leave the show long before its sixth season, but there was one major obstacle in her way.
There was increased pressure to win dance competitions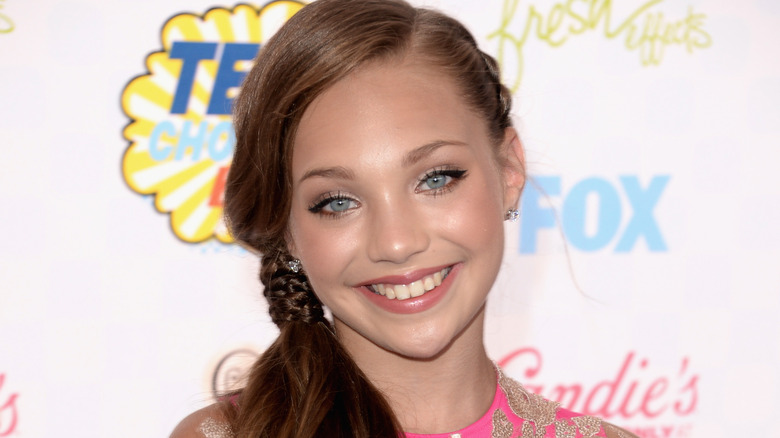 Jason Merritt/Getty Images
In 2022, then 19-year-old Maddie Ziegler told Cosmopolitan about her experience on the set of "Dance Moms" from age 8 to 13. "I had more stress at that age than I did once I left," she said. "I have dissociated so much from that time. I'll see fans post scenes from 'Dance Moms' and I'm like, 'I literally don't even remember that happening.'"
Besides utilizing coping mechanisms to suppress difficult memories from her days on the reality show, Ziegler also developed her self-worth around winning and appearing perfect. She told the outlet she experienced "the pressure of being known as, 'Oh, she's the girl that always wins.'" Of course, since Ziegler couldn't win every competition, losing had grave consequences for her self-image. "That's what I was taught: to not win or to have another girl beat me was the end of the world," The star continued. "My dance teacher taught that if you don't get the trophy, if you don't get the crown, you are less than, which is the worst way to train a kid."
In 2015, Ziegler was exploring other performing opportunities outside of "Dance Moms." She told Entertainment Tonight, "If I'm getting pushed to do something and I don't really enjoy it, I definitely let everyone know so I'm not doing something I'm not passionate about." According to the star, she lost her passion for "Dance Moms" years before her actual departure from the show.
The Ziegler sisters were tied up in contracts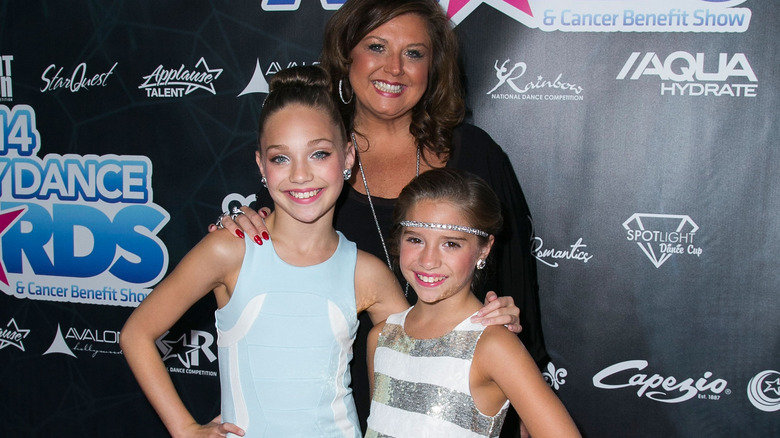 Vincent Sandoval/Getty Images
Maddie Ziegler told Cosmopolitan that starring in "Dance Moms" meant struggling with the reality show's heightened stakes. "I just wanted to dance," she explained. "And I loved competing until it became televised and the drama started." In 2017, Ziegler told Seventeen the reason she ultimately decided to leave the show. "The show was a really stressful time — I just didn't want to deal with all of the drama anymore." 
However, quitting wasn't as easy as the star hoped. "My family and I really tried to leave for the last three seasons," she told Cosmopolitan. "But when you're in a contract, it's really hard." Thankfully, both Maddie and McKenzie Ziegler were able to make their exit after the show's sixth season in 2016. But Maddie Ziegler reflected on the fallout she experienced after quitting the show. The star shared that Abby Lee Miller was "distraught," and that the experience left Ziegler's family feeling "guilty." 
However, the star was also able to acknowledge the complicated truth about Miller. "She trained me, she helped me, but also, I knew I would be okay without her and I was sick of being in a toxic environment." Ziegler has not been in contact with Miller since quitting the show and told Seventeen, "I'm happy I've moved on. I get to step out and do my own thing and be myself." Still, the young star added, "I am thankful for the experience, and I miss dancing with the girls."