What Blake Shelton Has Said About His Brother Richie's Tragic Death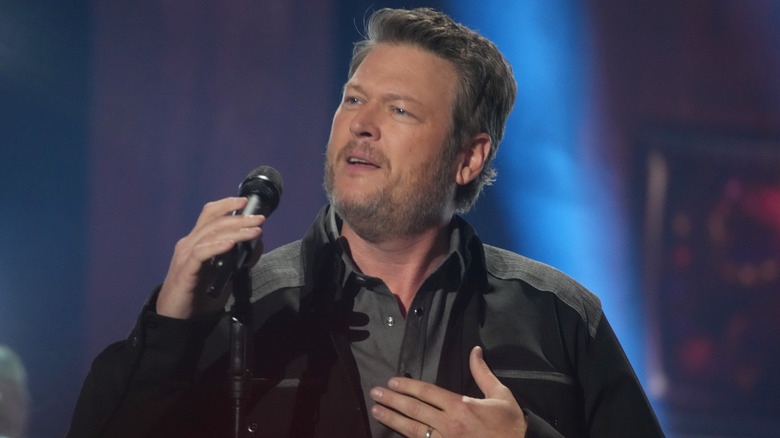 Jeff Kravitz/Getty Images
Beloved coach of "The Voice" and country superstar Blake Shelton experienced a life-altering tragedy when he was just 14 years old. On November 13, 1990, his older brother, Richie Shelton, tragically died at 24 in a car accident in Oklahoma. To this day, Blake still keeps his brother's memory alive and processes the pain in a variety of different ways. 
The "God's Country" singer has opened up about Richie in interviews, on social media, on TV, and even in his music. According to Blake, the only other brutal life event that has matched the difficulty of his brother's passing so far is his divorce from his first ex-wife, Kaynette Gern. "I put my divorce up there with my brother's death and that was a tough, tough call to make," he told CBS' "60 Minutes" in 2014. 
The singer also recalled some advice his father gave him about Richie's death. "Look, you will never, ever get over this happening," Blake's father said. "You're just going to have to learn to get used to it." And Blake has done more than "get used to it"; despite his ongoing grief, the star has learned to never take life for granted and has touched so many with his story.
Richie's death has given Blake new perspective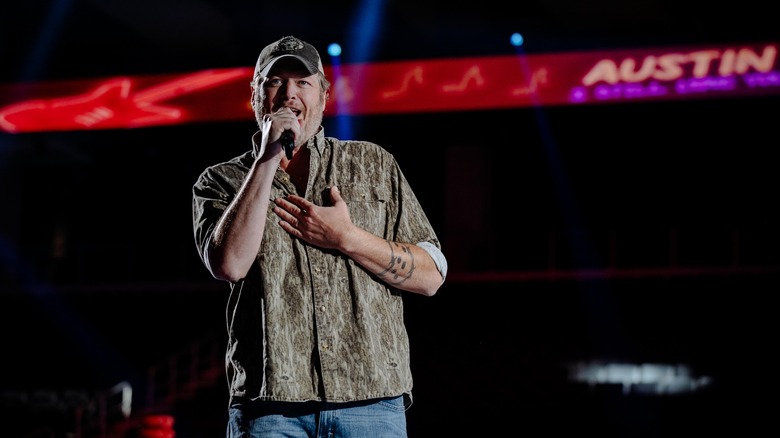 Catherine Powell/Getty Images
Over the years, Blake Shelton's loss has given the singer a new perspective on life and bonded him with people who have also endured the loss of a loved one. On the 27th anniversary of his brother's death in November 2017, Blake wrote on Twitter that the devastating event "changed [his] life forever" and instilled in him that every moment truly matters. "Life is precious and there's no time like RIGHT NOW to go for it," he emphasized in his tweet.
During a May 1, 2023 episode of "The Voice," Blake and Season 23 contestant NOIVAS (Savion Wright) connected over their shared experience of losing a brother. "My brother, he would have freaked out if he had known what I went on to do," the seasoned judge told the up-and-coming artist during a rehearsal session. Blake added that Richie was a big fan of music and remembered, "You'd hear him coming six blocks away, the stereo blaring out of his truck." 
He wrote a song dedicated to his brother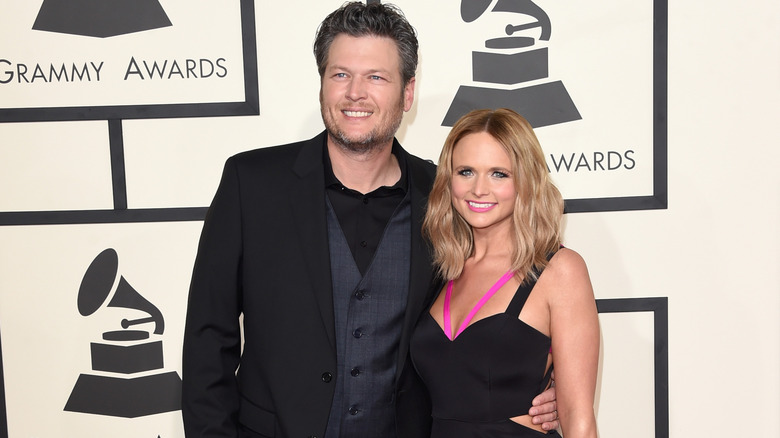 Jason Merritt/Getty Images
In 2011, Blake Shelton and Miranda Lambert (fellow country sensation and his wife at the time) co-wrote a song for Blake's brother called "Over You." Writing the song was actually Miranda's idea; at the time, she wanted to help her then-husband heal after he opened up to her about the traumatic experience. Before "Over You," Blake had never tried to put his grief into music before. "But you went away / How dare you, I miss you / They say I'll be OK / But I'm not going to ever get over you," Miranda sings on the heartbreaking track. Although Blake doesn't sing on the recording, he's performed the song live on a few different occasions. 
During a 2012 interview with People, Miranda explained some of the stories behind the lyrics. "Blake said Christmas wasn't fun for a long time because of all the memories — the presents and the time together, and then it all just going black in your mind," she recalled. The Grammy winner added that Blake's father gave him Richie's old tapes, and while she and Blake were writing, he joked to her, "Richie would've been so pissed I got all those records!"