How Prince Archie Stole King Charles' Coronation Spotlight Without Even Being There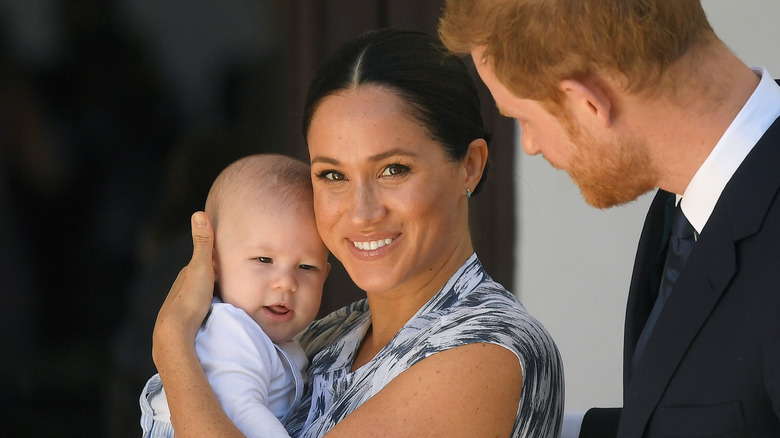 Pool/Getty Images
As soon as the news broke that Prince Harry and Meghan Markle had been officially invited to attend the coronation of King Charles III on May 6, royal fans began to speculate as to whether or not the Duke And Duchess of Sussex, who now reside in California after stepping down as working royals, would attend. After all, many wondered whether it would be comfortable or even appropriate for Harry and for his brother William, Prince of Wales, to be in the same room together after all of the revelations Harry made in his Netflix docuseries "Harry and Meghan" and later in his bestselling tell-all autobiography "Spare."
Tensions that were long suspected between the two sons of King Charles III were confirmed by stories that Harry recounted, including one about a physical altercation he says took place between himself and William over the subject of Harry's wife Meghan and the couple's decision to step down from royal duties and move out of the United Kingdom. 
When it was announced that Harry would indeed attend the coronation but Meghan would stay at home with their children Archie and Lilibet, opinion was split as to whether that was the right decision. But on the morning of May 6, as King Charles III and Queen Camilla began their procession toward Westminster Abbey for their coronation, Twitter wasn't talking only about the ascending royal couple or even bout Harry or William; it was also talking about little Archie.  
Why Prince Archie is trending on Twitter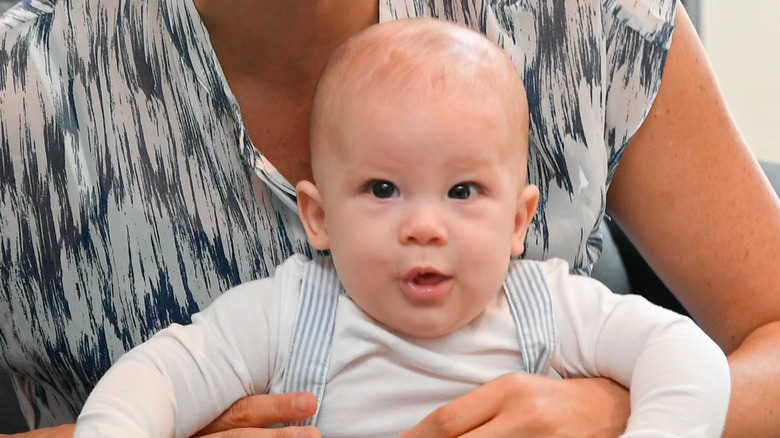 Pool/samir Hussein/Getty Images
While May 6 may always be remembered as the day that King Charles III and Queen Camilla were officially crowned, it is also marks another significant day for the royal family: it's Prince Archie's birthday. Today, while his father Prince Harry is in London in support of his own father on the day of his coronation, Prince Archie turns 4 years old. Meghan Markle and Archie's little sister Lilibet will be with him as he celebrates his Birthday. 
Fans of Meghan and Harry as well as fans of the late Princess Diana took to Twitter early Saturday morning to make it clear which major royal event they would be celebrating on the day of King Charles' coronation. 
One fan tweeted, "Happy birthday to Prince Archie from Belgium. Hoping for the best day for you and your family with loads of laughter and love in sunny Montecito. You are so loved!" Another said, "It's May 6th here in the UK so happy birthday Prince Archie." And some fans chose to make it even more clear where their hearts lie, tweeting things like, "Happy birthday to Princess Diana's grandson Prince Archie," and "Today I celebrate Prince Archie and Princess Diana only."
Harry and Meghan's children have royal titles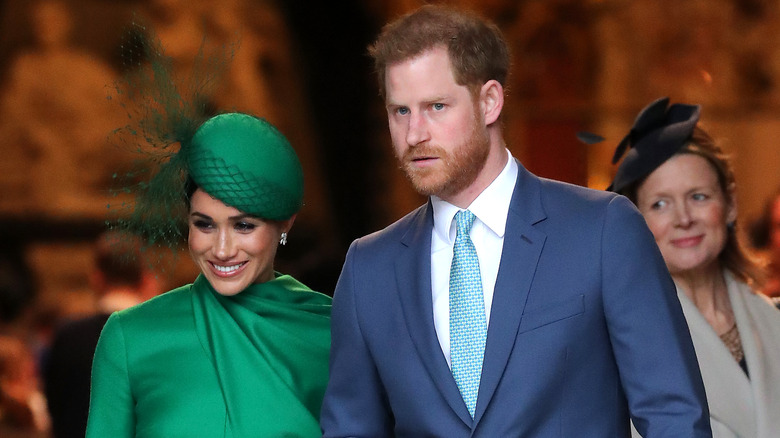 Chris Jackson/Getty Images
Even though Prince Harry and Meghan Markle have stepped down from their roles as working royals, their children, Archie and Lilibet Mountbatten-Windsor, are afforded the titles of Prince and Princess and the prefix of HRH (His and Her Royal Highness). There had been some speculation as to whether or not the children of Prince Harry would use these titles, considering all of the untraditional decisions Harry and Meghan had made and all of the controversy surrounding those decisions. But as of March 2023, when Lilibet was officially christened, it became public knowledge that the children will indeed go by their birthright titles of Prince and Princess Archie and Lilibet (via NBC).
While Meghan and her children are not in attendance at the coronation of King Charles III, it is clear that Archie, the birthday boy, and Lilibet are still undoubtedly connected to their royal family in London, regardless of which royals fans are choosing to celebrate on this historic day.