Why Lisa Vanderpump Is Shutting Down Her Iconic LA Restaurant, Pump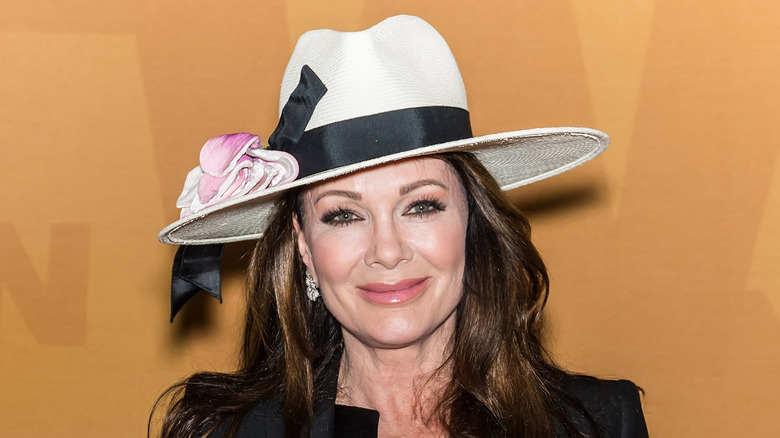 Gilbert Carrasquillo/Getty Images
Drama is the dish de jour at Lisa Vanderpump's famous West Hollywood location, Pump. The restauranteur and reality television star announced that the eatery will shutter its doors for good on July 5, 2023, after nearly 10 years of business.
Vanderpump quickly rose to fame when she starred on "The Real Housewives of Beverly Hills," and has since gone on to deliver Bravo's hit show "Vanderpump Rules." The show — which chronicles the inner workings of Vanderpump's restaurants and bars, SUR Restaurant & Lounge, Pump Restaurant, and Tom-Tom Restaurant & Bar — is as loved for its behind-the-scenes restaurant chaos as it is for the drama surrounding the Vanderpump Rules Season 10 reunion.
Aside from the show itself, Vanderpump's ever-growing portfolio includes three lines of cocktail spirits, a home goods brand, a podcast, a pet lifestyles brand, and, of course, the Vanderpump Dog Foundation. However, her start and heart are inextricably linked to the restaurant business, starting with her first Beverly Hills venture, the Mediterranean-themed restaurant Villa Blanca. Since then, the entrepreneur has been at the helm of nearly 40 restaurants, lounges, and bars, so she'll clearly still be busy following the closing of Pump.
Farewell to Pump's lingering nights under the olive trees
In an interview with E! News, Lisa Vanderpump shared, "It's with heavy hearts that we announce that the lease at Pump Restaurant is expiring." The restaurateur released a statement detailing the difficulty: "While we have loved our time operating Pump, to take on another 10-year lease with a huge increase in rent by the landlords is not something we are ready to commit to. After successfully running 37+ establishments for many years, this type of rent is untenable."
Pump Restaurant opened in 2014, close to Vanderpump's Sur Restaurant, both popular spots made more so by inclusion in "Vanderpump Rules." Pump quickly became a celebrity favorite, as stars like Lady Gaga and Miley Cyrus snapped selfies with the savvy, stylish Vanderpump. More recently, though, in an interview with People, Vanderpump acknowledged the ongoing rent negotiations with the landlord, mentioning that they were "discussing resigning our lease over the next few months."
The lease negotiations with the landlord ultimately became a stalemate, and Vanderpump decided to walk away, telling E! News, "We will be closing its doors on July 5th after 10 years of beautiful evenings under our olive trees."
The next chapter might be called Vander-Vegas
Of course, hearts are heavy surrounding the closing of Pump, but if you've ever seen the show "Vanderpump Rules," you already know — this is not a person who just gives up. As a successful restaurateur, Lisa Vanderpump knows the ups and downs of the finicky restaurant business. As a result, she always has multiple projects in the works. With this in mind, she had already teased her latest plans, telling People that her team is "currently expanding [their] empire and will be opening two more restaurants with Caesars Palace" in Las Vegas.
Vanderpump already has two locations in Vegas — Vanderpump Cocktail Garden and Vanderpump à Paris, the latter of which the entrepreneur describes as "a unique, decadent space with a majestic feel where guests can relax in a sexy garden oasis." With just the right balance of glitz and spritz, Vanderpump à Paris serves up bites and over-the-top craft cocktails adorned with macaron, cotton candy, and even crowns. So, while fans await the latest additions to her self-described Vegas empire, they can either watch every episode of Vanderpump Rules or spend time in her already luxe Parisian waiting room.