Donald Trump Found Liable For Abuse In E. Jean Carroll Lawsuit Verdict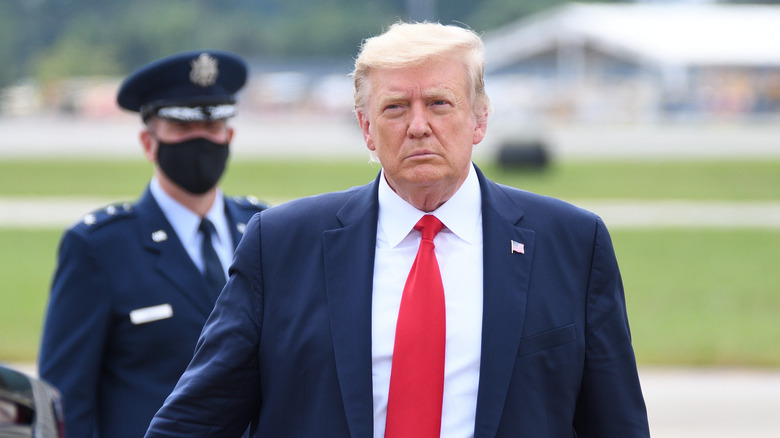 Evan El-Amin/Shutterstock
The federal jury in New York has found Donald Trump liable for sexually abusing columnist E. Jean Carroll after a deliberation that took less than three hours. The former president wasn't found liable for the rape Carroll alleged in her lawsuit.
The civil lawsuit against Trump accusing the former President of battery and defamation following rape allegations by the writer E. Jean Carroll reached a verdict a short while ago, per CBS News. The writer was awarded $5 million in damages for her claims. The six men and three women member jury also found the former President, who consistently denied all claims, as having defamed Carroll by calling her allegations a "hoax" and "a con job."
The lawsuit followed Carroll's public accusation of Trump in 2019 while he was still president. The incident had allegedly transpired at the New York City Bergdorf Goodman department store dressing room in the mid-1990s. The court case unfolded over a span of two weeks in Lower Manhattan.
Donald Trump calls verdict a 'disgrace'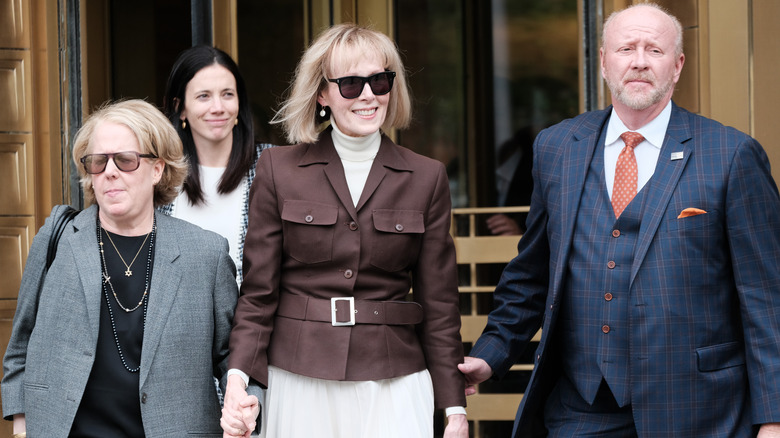 Spencer Platt/Getty Images
Donald Trump took to Truth Social to express his sentiments following the verdict, and called the entire thing a disgrace. "I have absolutely no idea who this woman is. This verdict is a disgrace – a continuation of the greatest witch hunt of all time," he posted in all caps. 
A spokesperson for the former president shared in a statement that the case was a "political endeavor targeting President Trump because he is now an overwhelming frontrunner to be once again elected president of the United States," according to The Guardian. The statement continued, "Sadly, for the enemies of American freedom and democracy, President Trump will never stop fighting for the American people, no matter what the radical Democrats dream up next. This case will be appealed, and we will ultimately win."
The E. Jean Carroll trial also featured testimonies from two other women — Natasha Stoynoff and Jessica Leeds — who claimed Trump sexually assaulted them many years ago, per CBC. During her closing argument, Carroll's attorney Roberta Kaplan noted (via Vanity Fair), "Three different women, decades apart ... but one single pattern of behavior. In that respect, what happened to E. Jean Carroll is not unique." Trump faces no criminal consequences following the verdict.