How Arnica Can Help Treat Sensitive And Swollen Skin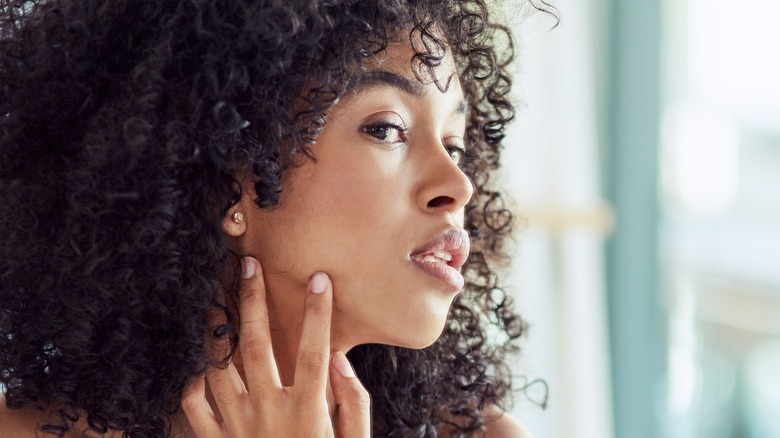 Laylabird/Getty Images
Sensitive skin might be one of the hardest skin types to deal with, as it doesn't exclude the possibility of having other skin problems such as acne, clogged pores, or textural irregularities. The chances of finding a single skincare product that can help with sensitive skin and any other possible conditions you might have are slim; a combination of various ingredients is usually the way to go.
Some ingredients simply work better than others for sensitive skin. There are products specially formulated for individuals who suffer from itchiness, dryness, and other symptoms that usually accompany sensitive skin.
To avoid ending up blotchy and even more irritated, make sure you're using the best sensitive skincare products. Also, consider going a bit more natural with your ingredients. According to dermatologist Joshua Zeichner, MD, natural skincare often includes products with "ingredients that are naturally sourced, or botanical ingredients that have therapeutic effects on skin" (via Dermatology Times). One of these is arnica, nature's remedy that can help treat sensitive and swollen skin.
Arnica is a skin-soothing herb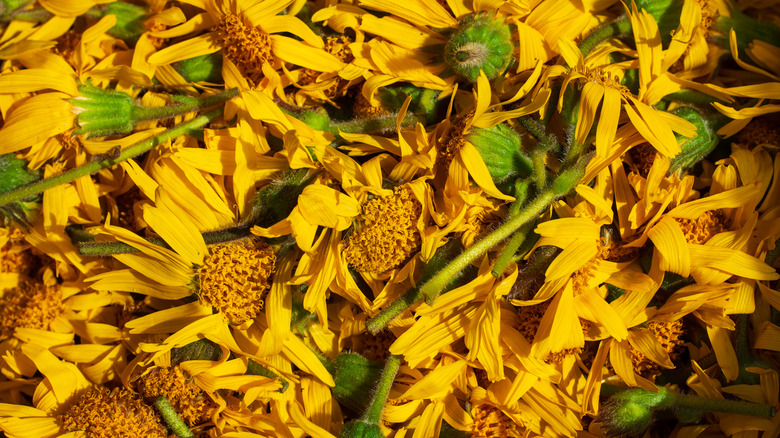 Corradobarattaphotos/Getty Images
Even though arnica might not ring a bell to many when it comes to skincare staple ingredients, it's certainly far from a medicinal newbie. According to dermatologist Hadley King, MD, arnica has been used to relieve joint aches and sprains for the last 500 years (via Milk Makeup).
Dermatologist Melanie Palm, MD, explains the origins of the newly popular sensitive skin remedy, noting to avoid oral ingestion, as it's not FDA-regulated. "Derived from a plant in the sunflower family, arnica is a homeopathic herb thought to contain anti-inflammatory properties when applied to the skin topically," she shared with Milk Makeup. Other than in mainstream skincare, arnica is mostly available in the form of topical ointments, creams, and oils.
Arnica topicals are usually used to help treat a variety of aches, from bruising to swelling caused by broken bones, according to an assessment report on the herb's efficacy published by the European Medicines Agency. While anyone can benefit from using it, individuals who experience swollen skin might reap the most benefits.
Incorporating arnica into your skincare routine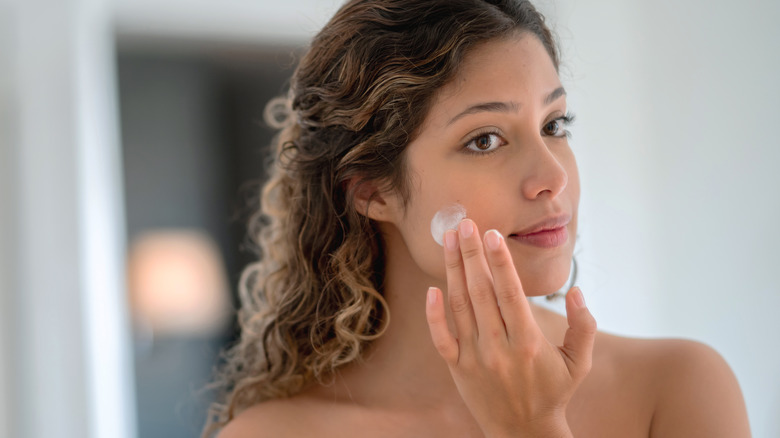 Andresr/Getty Images
When used properly, arnica is reported to depuff your face and reduce inflammation. "It works by stimulating the activity of white blood cells to relieve congestion, thereby reducing [swelling]," Tata Harper, beauty guru and industrial engineer, explained to Well+Good. However, make sure to patch-test any products containing arnica that you haven't used before. Also, if you have any sunflower-related allergies, you'll need to steer clear, Dr. Palm notes.
If your skin doesn't react badly, arnica is safe for you to use. Still, don't go overboard, as the ingredient hasn't been fully approved by the medical community. Dermatologist Rachel Nazarian, MD, tells Ipsy: "I would limit use [of arnica] to when instructed by your board-certified dermatologist or another physician, primarily following certain procedures to potentially enhance recovery."
When incorporating arnica into your regular skincare routine for sensitive skin, focus on using dermatologist-approved products, such as Pillowtalk's roll-on serum, The Depuffer, or FAB Pharma's Arnica Relief & Rescue Mask. These should be okay to use on a regular basis; just check in with your skin from time to time to ensure it's not hating it.