What We Know About Friends Star Matthew Perry's Feud With Keanu Reeves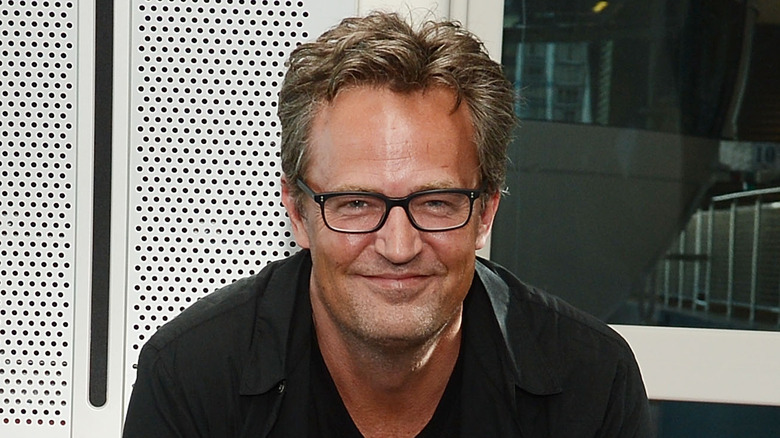 Denise Truscello/Getty Images
In 2022, former "Friends" star Matthew Perry released his memoir and it was full of shocking bombshells about his life, per E! News. The actor opened up about nearly everything, including his alcohol and drug abuse, his crush on Jennifer Aniston, what it was really like to film "Friends," and so much more. He even made a comment about beloved actor Keanu Reeves that left some fans reeling.
In "Friends, Lovers and the Big, Terrible Thing," Perry went in depth about his addiction, admitting that at one point he was taking around 55 pills a day. "I had been on opiates, and off opiates, and back on different opiates for so long that I suffered from a situation that only a subset of the population gets," Perry said, revealing that his colon had burst due to his drug use. The actor was rushed into surgery and his loved ones were told that he only had about a two percent chance of living. "I was put on a thing called an ECMO machine, which does all the breathing for your heart and your lungs. And that's called a Hail Mary. No one survives that," the star later told People of the ordeal.
In the pages of Perry's memoir, the actor also named dropped several celebrities, and it wasn't all flattering. However, his remarks about Reeves were highly publicized and led to Perry sharing a public apology.
If you, or anyone you know, is struggling with addiction issues, help is available. Visit the Substance Abuse and Mental Health Services Administration (SAMHSA) website or contact SAMHSA's National Helpline at 1-800-662-HELP (4357).
Matthew Perry shaded Keanu Reeves in his memoir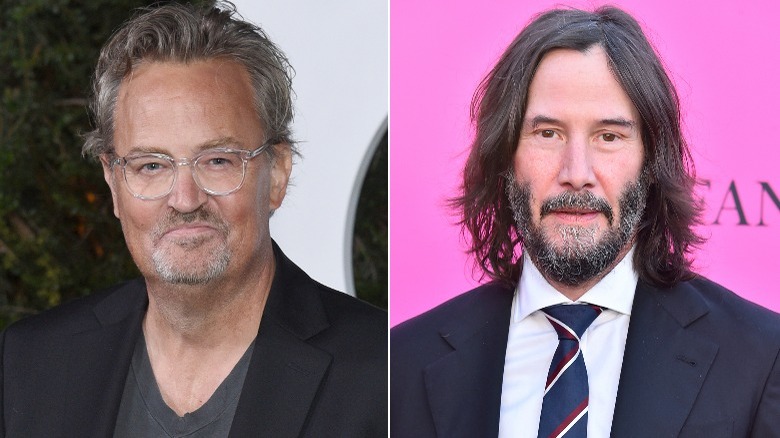 Alberto E. Rodriguez & Gregg Deguire/Getty
Matthew Perry's memoir was shocking for many reasons, but one major theme that readers noticed was the shade thrown at beloved actor Keanu Reeves. In an excerpt where Perry discusses the death of his friend, fellow actor River Phoenix, Perry writes (via Entertainment Tonight), "River [Phoenix] was a beautiful man inside and out — too beautiful for this world, it turned out. It always seems to be the really talented guys who go down. Why is it that the original thinkers like River Phoenix and Heath Ledger die, but Keanu Reeves still walks among us?" 
Perry launched another attack at Reeves in the book when he opened up about his reaction to Chris Farley's death. "I punched a hole through Jennifer Aniston's dressing room wall when I found out [about Farley's death]. Keanu Reeves walks among us," the actor wrote. After seeing fan reaction to his comments about Reeves, Perry revealed that he meant no harm over the remarks. "I'm actually a big fan of Keanu. I just chose a random name, my mistake. I apologize. I should have used my own name instead," he told People.
Perry later revealed that he had taken Reeves' name out of his memoir. For his part, Reeves stayed quiet about the situation, never publicly commenting on the feud rumors.
Matthew Perry name-dropped other stars in his book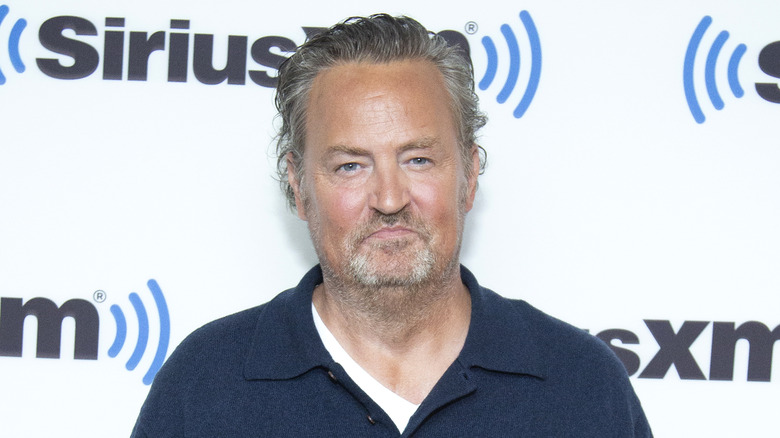 Santiago Felipe/Getty Images
In Matthew Perry's tell-all book, the actor also revealed some private moments with other members of Hollywood. The "Friends" alum admitted that he had intimate moments with Gwyneth Paltrow and Valerie Bertinelli. "I fell madly in love with Valerie Bertinelli, who was clearly in a troubled marriage," he wrote (via Entertainment Tonight). "I was obsessed with her and harbored elaborate fantasies about her leaving Eddie Van Halen and living out the rest of her days with me."
Perry also admitted that he wished that he would have gotten to know Bruce Willis better when he was guest starring on "Friends," and that he was the one who ended the relationship between him and A-list actress Julia Roberts because he feared that she was going to end things first. The star also revealed that he struggled to work with Salma Hayek in "Fools Rush In," saying that the starlet's "long-winded ideas weren't always helpful," and that he confronted her about them on set, per Entertainment Weekly. However, the actor says that the film was probably his best movie.
Perry has been through a lot of ups and downs in his life and has made some controversial decisions. While some fans didn't like the fact that he dragged Keanu Reeves into the drama, as the actor is notoriously known for his respectful behavior in Hollywood, Perry's memoir was praised as brave by many readers.