Brad Pitt's Ex That Almost Took Angelina Jolie's Spot In Mr. And Mrs. Smith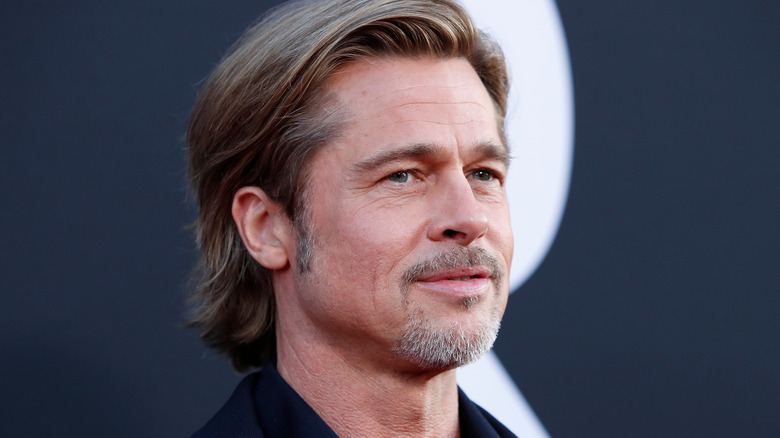 Kathy Hutchins/Shutterstock
Brad Pitt is still one of Hollywood's hottest leading men. Over the years, Pitt has starred in several blockbuster films, including 2005's "Mr. and Mrs. Smith," a movie it's safe to say had a profound impact on his life. However, deciding on the woman to star opposite him wasn't smooth sailing. Originally, Nicole Kidman was cast, but their lack of chemistry was reportedly such an issue for Pitt that he decided not to do the film if she was his co-star. 
Of course, the role eventually went to Angelina Jolie, which kickstarted the couple's highly publicized romance and contributed to Pitt's divorce from his wife at the time, "Friends" star Jennifer Aniston. This was shocking, as Pitt and Aniston were one of Hollywood's golden couples. When rumors that Pitt and Jolie were getting romantic began to surface, fans went wild. Pitt's marriage to Aniston ended shortly after the movie was filmed, and he went public with his romance with Jolie not long after that. Pitt and Jolie later became one of the most iconic celebrity couples of all time, even earning the nickname "Brangelina." The couple also eventually revealed that their time together on set was what brought them together.
Before all of the drama surrounding his marriages, Pitt dated and was even briefly engaged to Gwyneth Paltrow, and the two were one of the '90s most talked about pairings. However, the exes would have reunited in "Mr. and Mrs. Smith" if the director had his way.
The director wanted Gwyneth Paltrow to replace Angelina Jolie in the film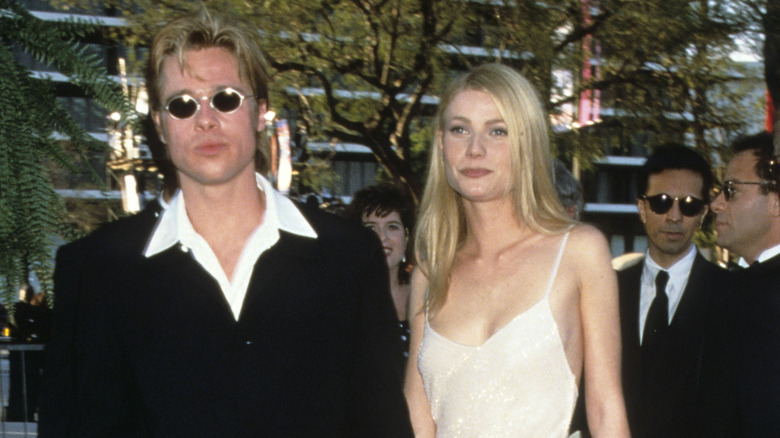 Kevin.mazur/Getty Images
Brad Pitt and Gwenyth Paltrow met on the set of the 1994 film "Se7en" and began dating. "I knew immediately. I got within 10 feet of her, and I got goofy. I couldn't talk," Pitt later told Rolling Stone of his feelings for the actress. The duo dated from 1994 until 1997, and split just months after getting engaged.
When Pitt and Angelina Jolie signed on to appear in "Mr. and Mrs. Smith," the result was a media firestorm. But that wasn't what the director wanted. In fact, after Kidman left the project, Doug Liman wanted to add Pitt's ex Paltrow to the film. Liman realized that bringing Pitt and Paltrow back together on screen would have had a huge impact on the film and the duo's performances. (Little did he know that the movie would get plenty of publicity and on-screen chemistry thanks to Pitt and Jolie's relationship). "Think of the spectacle of that. Fireworks could really fly in that situation," Liman said (via EW). "You find out what that baggage is and bring it out at the right moment, with the camera rolling."
However, although Liman wanted Paltrow, producers ultimately stopped him from exploring the possibility to protect Pitt's feelings.
Pitt has remained friends with Paltrow and other exes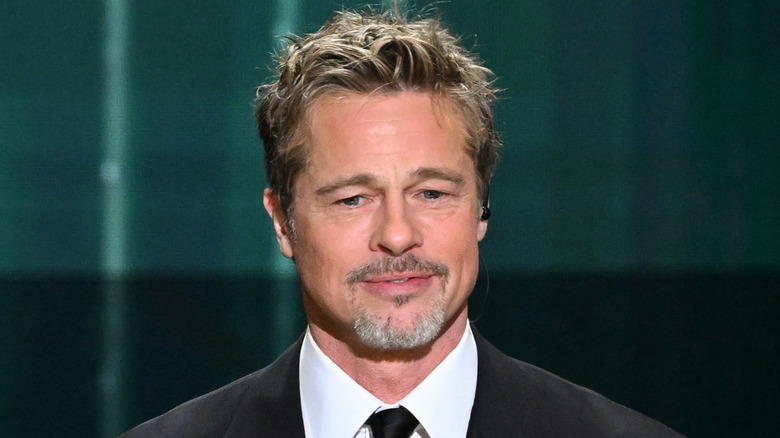 Stephane Cardinale - Corbis/Getty Images
The casting of Brad Pitt and Angelina Jolie in "Mr. and Mrs. Smith" changed both of the actors' lives forever. After ending his marriage to Jennifer Aniston, Pitt and Jolie moved quickly, making their relationship public. Pitt and Jolie went on to welcome three biological children together, Shiloh, Knox, and Vivienne, and Pitt also adopted Jolie's other children, Maddox, Pax, and Zahara. Jolie and Pitt got married in 2014 after nearly 10 years together.
However, two years later in 2016, the couple filed for divorce. The end of their marriage played out in the media, just like the start of their romance. The divorce was a messy one, with accusations of child abuse, fights over child support, and a custody battle. Of course, Pitt was no stranger to heartbreak after his failed relationships with Aniston and Gwyneth Paltrow in the past. Thankfully, he seems to be on good terms with most of his exes. Although their divorce was messy, Pitt and Jolie co-parent their brood together, while Aniston has also admitted that she and her ex are good friends.
As for Pitt's relationship with Paltrow, the two are still friends despite their breakup (via People Magazine). In 2022, Pitt revealed that it was "lovely" to have Paltrow as his friend and the actress agreed.