What Happened To Robert Wagner After Natalie Wood's Death?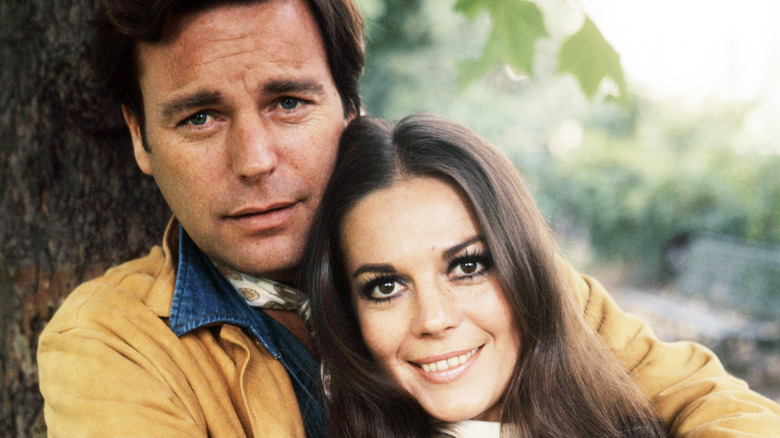 Silver Screen Collection/Getty Images
Natalie Wood, the star of films like "West Side Story" and "Rebel Without a Cause," passed away unexpectedly in the fall of 1981. Her death has been a long-time subject of media and police scrutiny, with some fans even holding her husband Robert Wagner responsible. Although the actress' death was initially ruled an accidental drowning, the Los Angeles County Sheriff's Department reopened the investigation over a decade ago, classifying it under "drowning and other undetermined factors."
In her 2020 rereleased biography of Wood, Suzanne Finstad fully explored the questions surrounding the star's death. On the evening of November 28, 1981, Wood set sail on a yacht with Wagner and her "Brainstorm" co-star Christopher Walken — even though allegedly, she had a deep-seated phobia of dark water. Finstad quotes Dr. Michael Franco, who was working as an intern at the L.A. Coroner's Office at the time of the tragedy, per Vanity Fair. "Natalie Wood's death wasn't an accident," he shared, adding, "Somebody pushed her. I wasn't following the case, so I didn't know who all the players were. I wasn't playing detective. I wasn't interested in all that information. All I knew was what I saw." Even Wood's sister, Lana, has since called the drowning "a murder." Although Robert Wagner has denied involvement in the tragic incident, he was considered a person of interest in 2018. Here's what the Hollywood A-lister has been up to in the 40-plus years since his former wife's death.
Robert Wagner remarried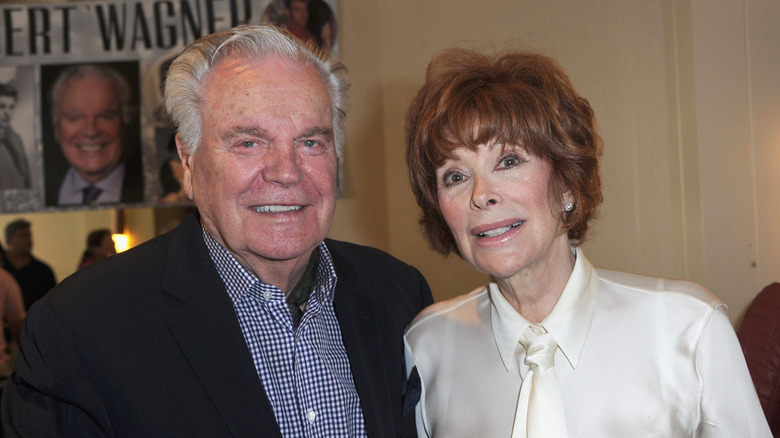 Albert L. Ortega/Getty Images
Natalie Wood died on Thanksgiving weekend, 1981. Three months later, Robert Wagner was romantically linked to former Bond girl and long-time friend, Jill St. John. The couple first met at the very beginning of their careers — they were both signed to 20th Century Fox in the '50s. But, it wasn't until 1990 that Wagner and St. John officially tied the knot. They've joined the ranks of happily married celebrity couples since, and have even put down roots in Aspen, Colorado. "It's a cliché, but their love has definitely stood the test of time," a friend of the couple told Closer Weekly in 2022. Wagner's marriage to St. John was his fourth. He famously said "I do" to Natalie Wood twice, the first time in 1957 and the second in 1972, after a decade-long divorce.
Now in his 90s, Robert Wagner has had an uninterrupted acting career. He had a long-standing role on "NCIS" from 2010 until 2019. He's also starred alongside his current wife several times, once in "The Yada Yada," a famous season 8 "Seinfeld" episode, and again in the 2014 TV movie "Northpole." He, of course, played Santa. Jill St. John was Mrs. Claus.
Wagner also maintains a relatively active Instagram account, honoring former friends and colleagues like Raquel Welch and Angela Lansbury. He's also posted about Natalie Wood, captioning one picture: "Natalie was my girl and then she was my wife. Happy 65th anniversary, Nat. More than love."
Robert Wagner is no longer a person of interest in the case of Natalie Wood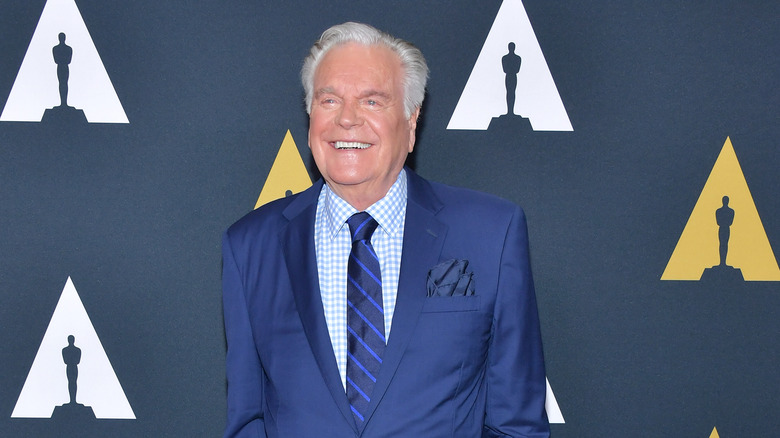 Amy Sussman/Getty Images
As of 2022, Robert Wagner was no longer considered a person of interest in the death of Natalie Wood. "All leads in the Natalie Wood case have been exhausted, and the case remains an open, unsolved case," Lt. Hugo Reynaga explained to Page Six. Actor Christopher Walken, whose story of that ill-fated night allegedly conflicted with Wagner's, has spoken privately with police in the decades since, according to Lana Wood (via Insider).
In the 2020 HBO documentary, "Natalie Wood: What Remains Behind," Natasha Gregson Wagner interviewed her stepfather about the tragic incident, asking, "How does it make you feel when they call you a person of interest?" According to Wagner, he's tried to distance himself. "I don't pay too much attention to it, Natasha, because they're not gonna redefine me," he shared. Ultimately, Gregson Wagner makes it clear she does not hold her stepfather responsible for her mother's passing. "You would have given your life for my mom," she tells him (via YouTube). For now, the full truth behind Natalie Wood's death remains unresolved.