General Hospital Failed Romance: Michael And Sasha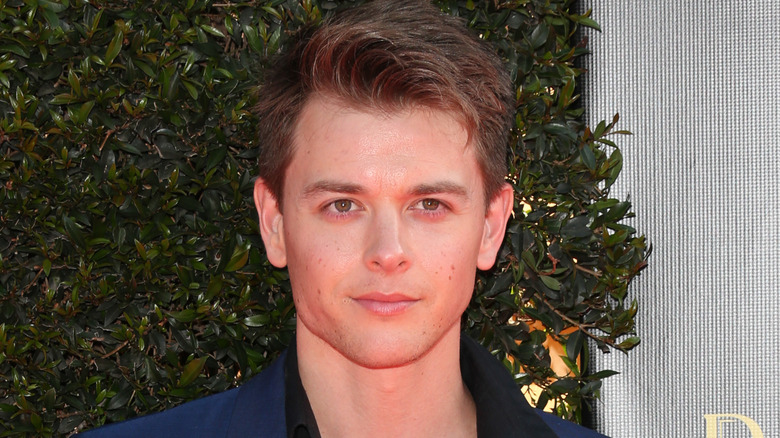 Paul Archuleta/Getty Images
Michael Corinthos' history with women on "General Hospital" has been turbulent at best, oftentimes falling into a pattern of toxicity and deception. His relationship with sociopath Nelle Benson (Chloe Lanier) was one of the most significant highlights of his questionable judgment in the romance department. Nelle's constant attacks, plots against Michael's family, and his willingness to be with her despite that caused his life great turmoil. However, eventually, Nelle was exposed for being a liar and a criminal, and Michael kicked her to the curb. 
After Nelle, Michael became close with the alleged daughter of Nina Reeves (now Cynthia Watros), Sasha Gilmore. However, Sasha wasn't really Nina's long-lost daughter. Instead, she was hired by Nina's husband, Valentin Cassadine (James Patrick Stuart) to pose as her child. As Michael and Sasha grew closer, she couldn't keep the secret from him about her deceit toward Nina. It was eating away at Sasha, and she needed an outlet to confide in. Michael was naturally irritated that she withheld the truth from him, but ultimately he understood and agreed to keep her secret. 
When everyone in town turned their backs on Sasha for lying to Nina, Michael remained steadfastly by her side. Things moved in a positive direction for Michael until Nelle resurfaced, wreaking havoc and using her son with Michael to the fullest advantage. Nelle's bag of tricks forced Sasha to do the unthinkable and make Michael turn his back on her in an effort to help in the battle between Wiley's parents. 
Sasha wasn't a good option for Michael to marry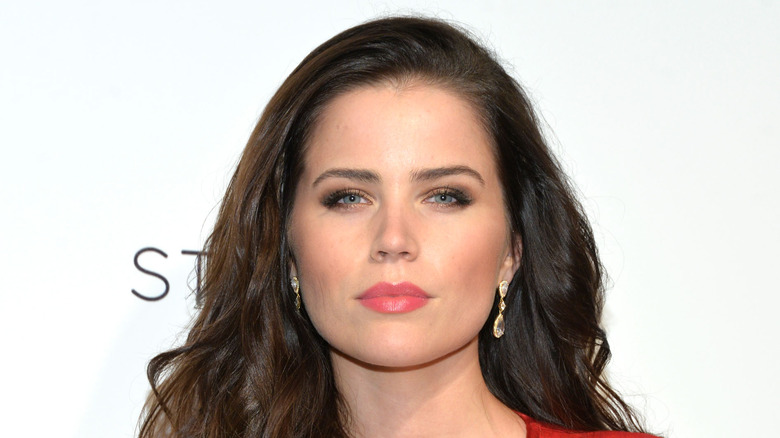 Michael Tullberg/Getty Images
Michael Cortinthos and Sasha Gilmore's relationship was in a healthy place prior to Nelle Benson's mind games. But Nelle was willing to do whatever it took to mess with Michael's head and used their son Wiley to do it. Once Michael learned his uncle's adoptive son was really his own supposedly deceased child, he was in for the fight of his life. Despite her brushes with the law and the town's perception of her, Nelle had a solid case for custody of Wiley. To combat Nelle, Michael had the idea to propose to Sasha, hoping their union would strengthen his case. 
Sadly for Michael and Sasha, her criminal past was looked down upon by the courts. Things got complicated after this because the next logical option for Michael to marry was Willow Tait (Katelyn MacMullen). The only issue with Sasha's wild suggestion for Michael to marry Willow was they were in love with different people. Michael and Sasha were together, and Willow was in a serious relationship with Detective Harrison Chase (Josh Swickard).  
Willow didn't want to go along with the plan because of her commitment to Chase, but the custody battle was going in Nelle's favor. Marrying Michael was the only plausible shot they had at defeating Nelle in court. So Sasha and Chase took matters into their own hands, destroying both of their relationships in the process. 
Sasha and Chase tricked Michael and WIllow into thinking they slept together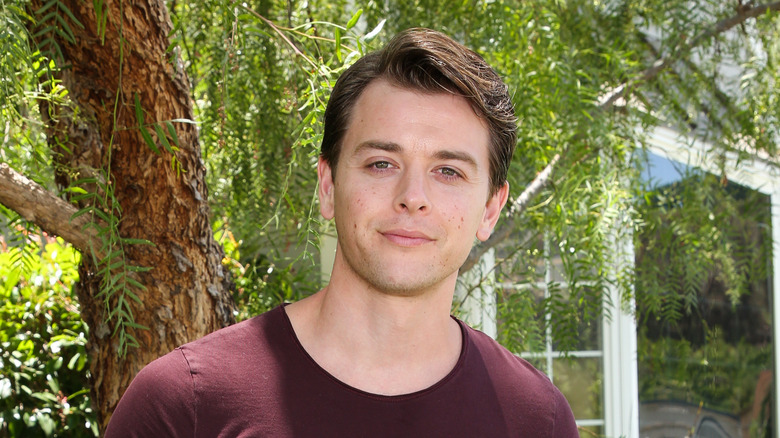 Paul Archuleta/Getty Images
Time was running out for Michael Corinthos. Nelle Benson was charming her way into winning custody of their son. Despite every dubious and duplicitous act she'd committed over the years, she was the frontrunner to leave the courtroom with Wiley. Harrison Chase and Sasha Gilmore realized this, so they staged a sexual encounter to trick Michael and Willow Tait into believing they were having an affair. If the two could end their respective relationships on their own terms, they'd be more inclined to marry each other to strengthen the case. 
Sasha and Chase didn't want their relationships to end, but they did so for the greater good. Michael and Willow bought into the staged scene and believed their partners were sleeping together. After Michael and Willow married, they were indeed on the positive side of the court's ruling. While it did appear to everyone to be a sham marriage, they still won custody of Wiley, effectively ending Nelle's reign of terror. 
Eventually, Michael and Willow discovered the sacrifices made by Sasha and Chase to help them obtain custody of Wiley. Michael and Sasha decided to give their relationship another chance because neither of them wanted it to end the first time. However, the previous spark was no longer present and things weren't the same. By the time they reunited, Michael's heart belonged to Willow, and that's the woman he wanted to spend his life with.