The Soap Operas That Gave Eva Longoria Her Show Business Start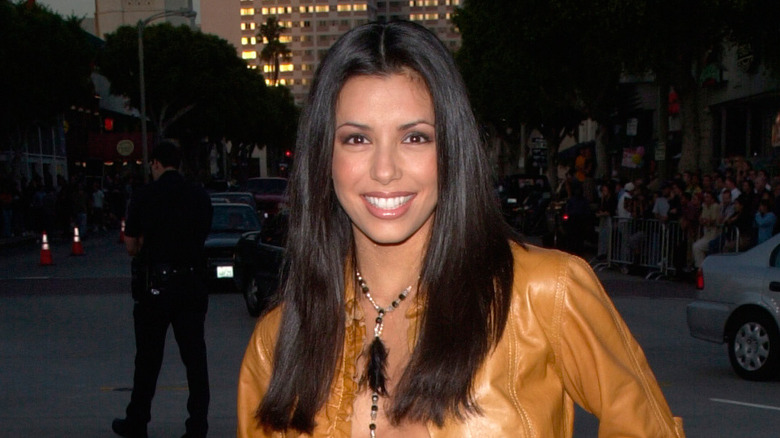 Featureflash Photo Agency/Shutterstock
Eva Longoria is probably best known for her portrayal of Gabrielle Solis in the ABC comedy-drama series "Desperate Housewives," where she won hearts over with her strong-willed and spirited persona. But her journey in show business didn't start there. In fact, there are some roles this Hollywood star plays that people might not even know of — producer and philanthropist being two of them.
Longoria is also a director. In 2023, she told the tale of Mexican American factory worker Richard Montañez (best known for his claim that he invented Flamin' Hot Cheetos) in the film "Flamin' Hot." She told CBS News: "I felt in my bones nobody else could direct this movie." Among the lesser-known facts about this Hollywood multihyphenate is that she also has soap opera star on her resume.
Following a minor appearance in a 2000 episode of "General Hospital," Longoria landed the role of Isabella Braña in the long-running soap "The Young and the Restless," her big break. She appeared in over 300 episodes between 2001 and 2003.
Eva Longoria caused a stir with her comments about The Young and the Restless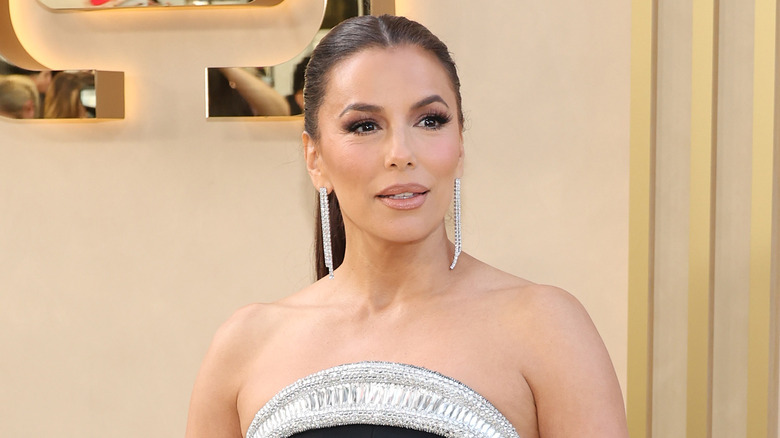 Monica Schipper/Getty Images
Eva Longoria became the talk of soap opera circles after she was accused of disrespecting the medium in a 2023 interview. But what did she say, exactly? Longoria was on CNN's "Who's Talking to Chris Wallace?" discussing her new travel and food series "Searching for Mexico" when the host decided to play an old clip from Longoria's time on "The Young and the Restless," despite her protests. She was both surprised and amused by it, exclaiming, "I can't believe you found that!" 
Longoria went on to explain that she landed a job at a temp agency when she first arrived in Hollywood to pursue a career on the screen. She was still doing that job when she was on "The Young and the Restless" because the soap opera gig "didn't pay enough for me to live off being an actor," she said. "So I continued being a headhunter and [doing] 'Young and the Restless.' And I would hide the fact I was on 'Young and the Restless' to my clients because they didn't want, like, a dumb actress handling their accounts."
Longoria went on to say that she even flat-out lied about being on the show when one somebody recognized her on one occasion. "One of my clients was like, 'You look like a girl that I've seen on a soap opera,' and I go, 'No, that's not — I don't know who that is,'" she told Wallace.
The Young and the Restless star Eric Braeden called Longoria out over her comments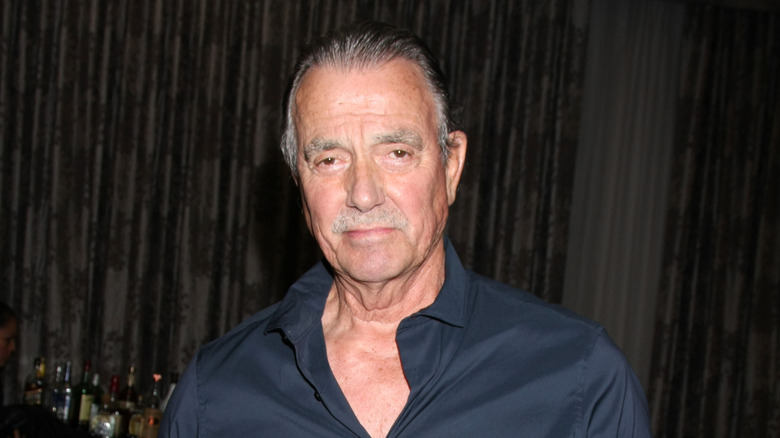 Kathy Hutchins/Shutterstock
Longoria's comments about how she refused to let people know she was on "The Young and the Restless" during her time on the show rubbed a lot of people up the wrong way, but perhaps none more so than Eric Braeden. A veteran of almost 4,000 episodes, Braeden began playing Victor Newman on "The Young and the Restless" in 1980. He holds the show in high regard and he didn't take kindly to Longoria's apparent put-down. "You just made derogatory remarks about daytime actors!" Braeden told Longoria in a fiery tweet. "You simply weren't good enough to survive the pressures of this medium! You were very lucky to get on that 'housewife' show! You did one show in 8-12 days, with mediocre but salacious dialogue! Our actresses would run rings around you!! And they did then!!"
Some people in the comments applauded Braeden for coming to the defense of the show and soap operas in general, with some taking aim at Longoria's performances on the long-running soap. "She was awful as Isabella," said user @Precious_Twitt. "We used to laugh at her scenes." However, there were some people who felt as though Braeden had taken Longoria's comments a little too personally and that his comments about her were "harsh," as @flacademtb put it. According to @soapwikijohn, Longoria "didn't insult anyone" during her interview. "She just pointed out that there is a bias against actors that exists and she's experienced. This is factual. Sorry EB get over it."