The Time Michelle Stafford Played Sheila Carter On The Young And The Restless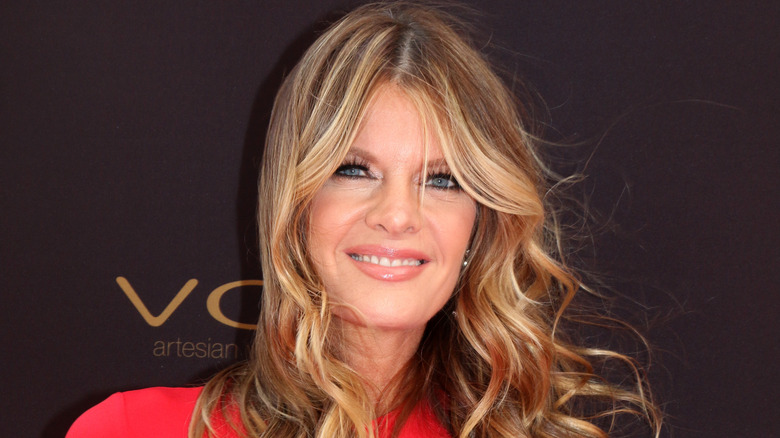 Kathy Hutchins/Shutterstock
Michelle Stafford has had no shortage of wild and whacky storylines since joining "The Young and the Restless" in 1994 as Phyllis Summers. Recently, she was engaging in a relationship with a known felon, Jeremy Stark (James Hyde) as a means of getting back at Diane Jenkins. Both Jeremy and Phyllis had a disdain for Diane, so they united with the hope their combined efforts were enough to take her down. 
However, the unholy alliance between Phyllis and Jeremy is far from the first bizarre storylines involving the actress. She has run over people with her car, spent a year in a coma, and planted dinosaur bones at a neighboring construction site. Despite this, one of the weirdest plots involving Stafford on Y&R involved her playing a character different from her Phyllis persona. Instead, Stafford was tasked with the daunting feat of playing an iconic villain, one that fans were used to being played by someone else. 
After a lengthy absence away from "Y&R" and "The Bold and the Beautiful," it became time to resurrect the Sheila Carter character, but this time, Kimberlin Brown wouldn't be assuming the role. With a face looking identical to Phyllis, things got quite complicated when Sheila returned to town, hellbent on destroying Lauren Fenmore's (Tracy Bergman) life. Unfortunately for Lauren, her Sheila nightmare was far from over, and her life was in mortal danger. 
Sheila had plastic surgery to look like Phyllis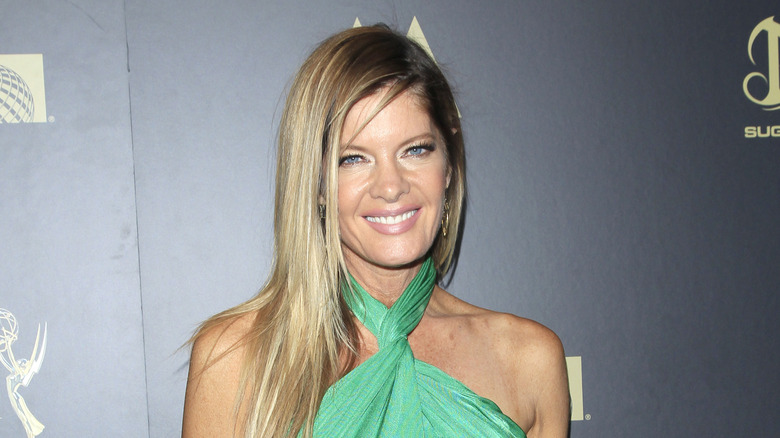 Kathy Hutchins/Shutterstock
Even though Sheila Carter is running around Los Angeles these days on "The Bold and the Beautiful" with her original face, that wasn't always the case. At one point in "The Young and the Restless," Sheila surgically altered her face to look identical to Genoa City resident, Phyllis Summers. Phyllis was best friends with Sheila's long-time enemy, Lauren Fenmore, so it was the perfect disguise to get close to her and cause the ultimate amount of chaos. 
Sheila's disguise was discovered by Paul Willaims (Doug Davidson), and what he found was a lot more than he could've anticipated. At the time, Lauren was a new mother to baby Fenmore, her child with her husband, Michael Baldwin (Christian LeBlanc). The Phyllis lookalike (Sheila) was purchasing baby clothes and storing them in a secret location. It wasn't difficult for Paul to put the pieces together about what Sheila was planning. After tailing Sheila to an undisclosed location, Paul was gobsmacked to discover Sheila set up a crib, seemingly to house the future kidnapped child of Lauren. 
Paul successfully played Sheila at her own game, securing her inside of her own trap and faking her death, but Sheila is often able to escape even the worst of scenarios and come out on the other end mostly unscathed. With everyone's guard down, Sheila (still looking exactly like Phyllis) was ready to enact the next phase of her grand plan. 
Sheila kidnapped numerous members of Genoa City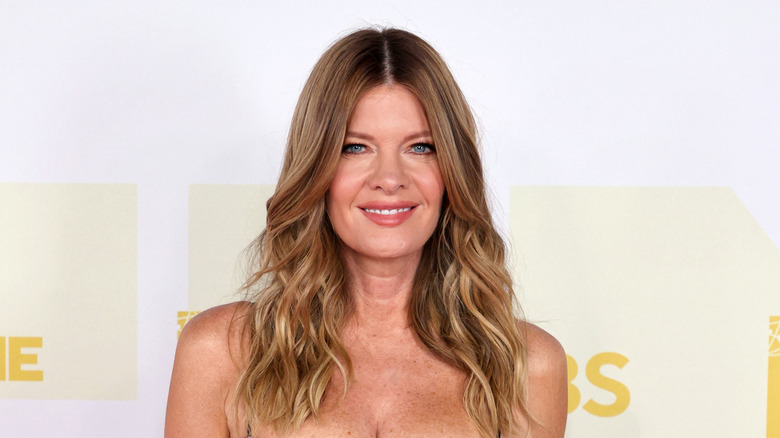 Kevin Winter/Getty Images
Being as unhinged as ever, Sheila Carter wasn't going to let her plastic surgery go to waste, and she was going to use her likeness to Phyllis to get what she wanted. Unfortunately for everyone, Sheila's reign of terror had another frightening pitstop. Sheila kidnapped Phyllis, Lauren's young child Fenmore, and she also snagged Phyllis' daughter, Summer Newman. What made this such a terrible ordeal besides the obvious is the fact that Sheila was a spitting image of Phyllis. This would make the eventual rescue more challenging because determining the real Phyllis wouldn't be a cakewalk. 
To everyone's great relief, the real Phyllis was the one rescued, but once again Sheila became presumed dead with no concrete proof behind it. Sheila had terrorized everyone in Genoa City using the face of someone they all had intimate bonds with. It was a breach of trust, and the violation ran deep. Since then, Sheila has left her antics and crimes to the citizens of Los Angeles, focusing on her obsession with the Forrester family instead of Lauren and hers. 
However, with Daniel Romalotti's daughter, Lucy, back in Genoa City, the door is open for a Sheila return. She hasn't been successful forming a relationship with one grandchild, so maybe she will take a stab at another.