Taylor Swift Fans Turn Mysterious Book Into A Best Seller After Uncovering Swiftie Easter Eggs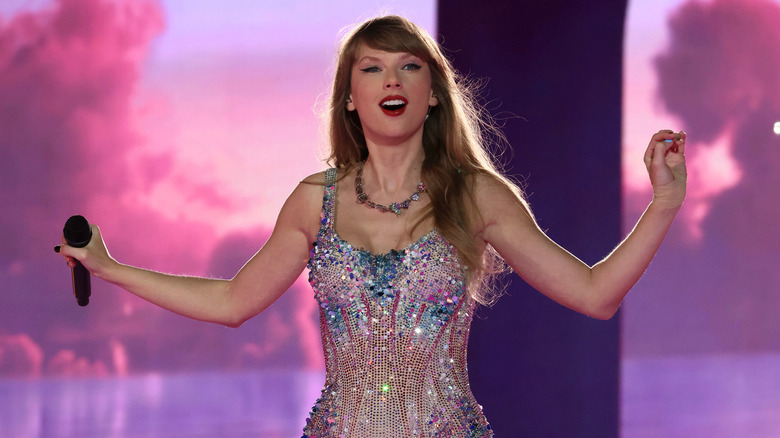 John Shearer/tas23/Getty Images
We may receive a commission on purchases made from links.
Taylor Swift is a bonafide superstar. Just look at the demand for tickets for her Eras Tour — it crashed the Ticketmaster site as millions of Swift fans (Swifties) tried to get tickets. If you were lucky enough to score tickets and need inspiration for your Eras tour outfit, this is what to wear based on your favorite Taylor Swift album. Along with her stellar songwriting skills spanning ten albums/eras — here's every Taylor Swift era explained — part of Swift's success comes from how well she connects with and loves her fans. 
One of the ways that she likes to engage with Swifties is by dropping Easter eggs about her upcoming projects just about everywhere from liner notes to social media posts and music videos. She told Entertainment Weekly "I love that they like the cryptic hint-dropping. Because as long as they like it, I'll keep doing it. It's fun. It feels mischievous and playful."
So it would make sense that if Swift was going to do something big like, say, publish a book, there would be Easter eggs about the project waiting for sharp-eyed Swifties to pick up on. And some think they've found clues to a book coming out by the star, which has made the as-yet-unreleased book a bestseller, as reported by The Guardian. Here's why they think it could be Swift.
Taylor Swift's favorite number 13 is a potential Easter egg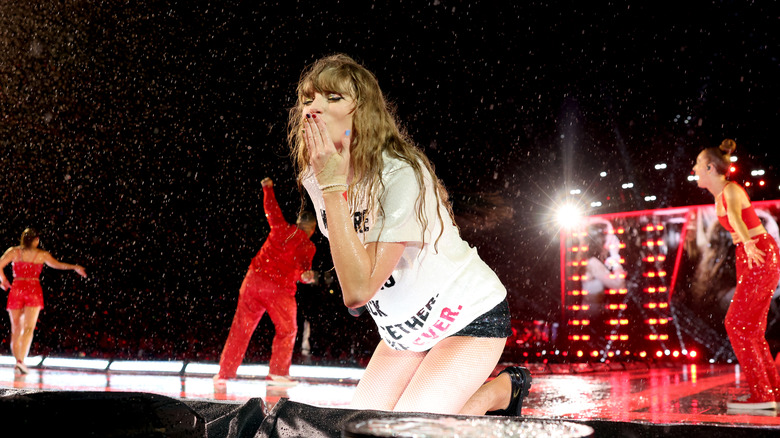 John Shearer/tas23/Getty Images
"4C Untitled Flatiron Nonfiction Summer 2023" is available for preorder with MacMillan Publishers. On Amazon, the hardcover book is currently ranked as the #1 bestseller in Photography & Video. All that's known about the book is that it will be released on July 9, 2023, it's a biography or memoir, and it's 544 pages; there's no author, cover image, or specific title. Taylor Swift fans have jumped on the page count for the book; add the numbers together and you get 13, which is famously the singer's favorite number. 13 comes up again as significant to the book since June 13 is the day that the publisher will reveal the book's author, per Publishers Lunch.
The publication date also has Swift connections. July 9 is specifically referenced in the song "Last Kiss" from the "Speak Now" album. Swift announced on Twitter she's releasing "Speak Now (Taylor's Version)" on July 7, "just in time for July 9th, iykyk." So is she releasing the album for fans to listen to while they read her book? Maybe!
However compelling the potential clues are, Page Six has reportedly confirmed the book is not by Swift. Whoever wrote it, clearly the publishers expect to have a hit on their hands since the first run of the book will be 1 million copies. We'll find out if Swifties who pre-ordered the unknown book cancel if it really does turn out to not be her.