The Most Painful Part Of Filming Barbie For MCU Actor Simu Liu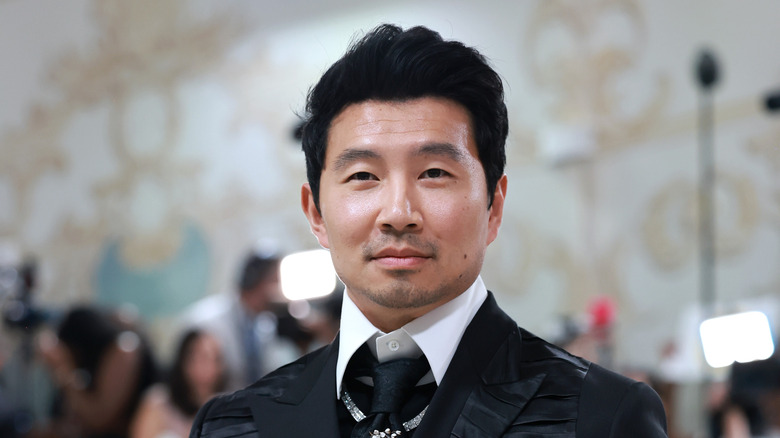 Theo Wargo/Getty Images
Simu Liu has been acting for around a decade, but it was not until he landed the titular role in "Shang-Chi and the Legend of the Ten Rings" that he became a household name. Liu trained extensively, especially in martial arts, in order to do the stunts in the action-packed blockbuster. The film also made him the first Asian superhero for Marvel and earned him a People's Choice Award for favorite action star.
Since "Shang-Chi," Liu took on a role in the "Barbie" movie, alongside Margot Robbie, Ryan Gosling, Will Ferrell, and multiple other A-listers. On the surface, this sounds like a less intense film to make than "Shang-Chi." However, it did not come without a bit of physical pain. Take a look at a Barbie or a Ken doll. Aside from the dolls' heads, there is no hair anywhere else. Therein lies the pain for Liu as he prepped for the role.
Simu Liu had to endure a painful hair waxing for Barbie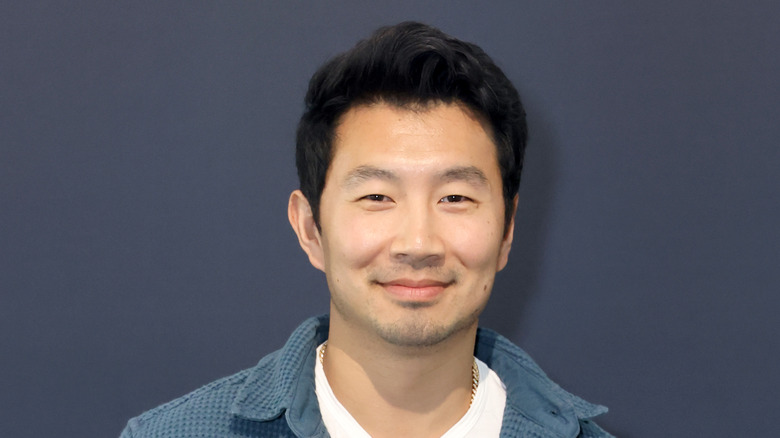 Jp Yim/Getty Images
In the upcoming Warner Bros film "Barbie," Simu Liu plays one of a handful of Kens. He spoke to Page Six about the most difficult part of making the film. "The physical act of waxing [was] by far the hardest," he declared. "I was screaming away the whole time." The waxing even included his arms and legs. "Imagine the Steve Carell scene from '40-Year-Old Virgin.' That was me."
Liu's physical appearance has long played a role in his personal and professional life. Like most teens, he worried about how he looked while growing up, and had shirtless scenes in "Shang Chi." However, wax hair removal did not play into his endeavors prior to "Barbie." "Waxing has been an education to say the least. It was one of the most painful experiences of my life. I have such a newfound admiration for the incredibly brave women who go through this on a monthly basis," he told The Independent.
Ryan Gosling shaved for the role instead of waxing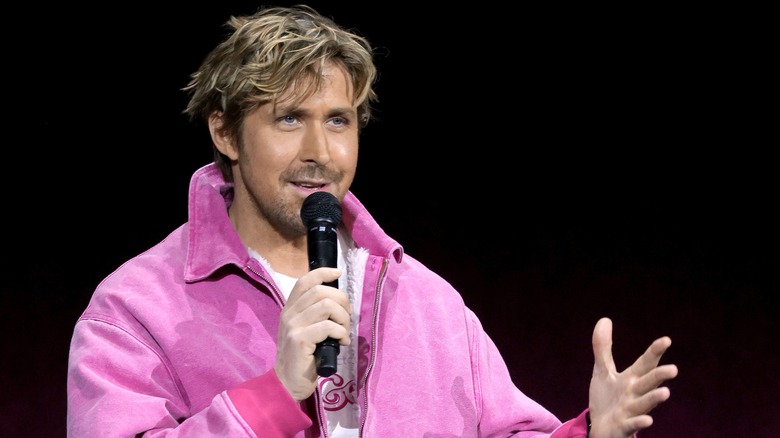 Ethan Miller/Getty Images
Ryan Gosling plays the lead Ken in the "Barbie" film. During Warner Bros.' "Barbie" sneak peek at CinemaCon, Gosling revealed that he shaved his legs for the role. While this sounds significantly less painful than Simu Liu's waxing, Gosling also had to bleach his hair and get a fake tan (per The Hollywood Reporter). Based on the film's trailer, Gosling's Ken appears to comedically clash with Liu's Ken in the film.
Liu described "Barbie" to CinemaBlend in January of 2023. "Weird is a great way to describe it, but weird in the best possible way," he stated. Despite the harrowing waxing, Liu stated that the film was "such a pleasure to shoot." He was eager to work with director Greta Gerwig and praised the film's script. "[It is] probably the best script I've ever read."
While there have been plenty of animated Barbie films, this is the first live-action movie centered around the popular Mattel toy. "Barbie" hits theaters on July 21, 2023.