Why Judy Garland Changed Her Name When She Got Her Big Hollywood Break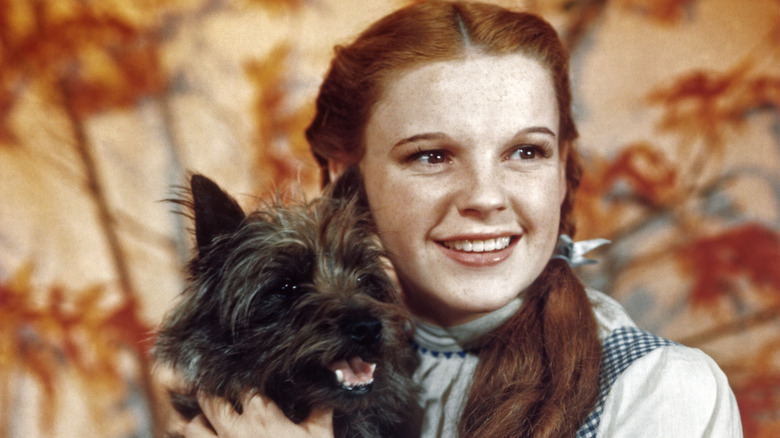 Herbert Dorfman/Getty Images
Some of the biggest names from stage and screen are actually stage names or nicknames. Think of Bob Dylan, Lady Gaga, Miley Cyrus, and Lizzo — none of them perform under their real names. This stretches even further back with multiple stars from Hollywood's golden age changing their names upon seeking careers in show business. Some change their names to add to their star power, and some use stage names to differentiate their personal lives from their public lives. For example, DJ Calvin Harris keeps a strict policy on friends and family addressing him by his real name, Adam.
Judy Garland may be the name the Hollywood actress was known under, but it was not the name she was born with. Before going on to have an influential and enduring music and film career, Garland was Frances Ethel Gumm, named after her parents Frank and Ethel Gumm.
Judy Garland and her sisters all changed their names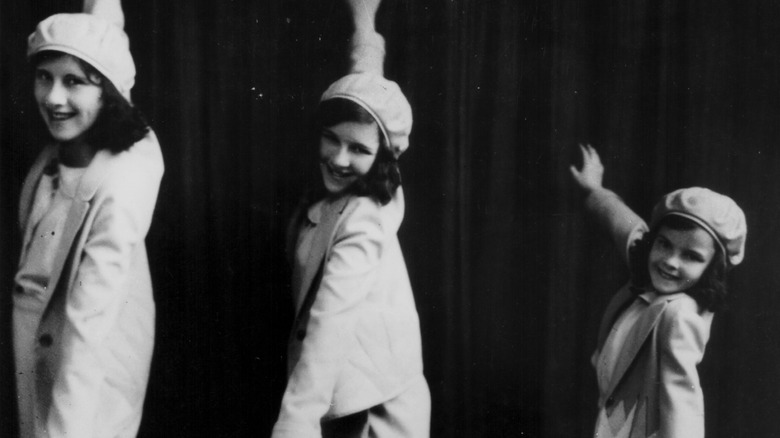 Pictorial Parade/Getty Images
Throughout the mid-1920s, Judy Garland and her two older sisters Mary Jane and Dorothy Virginia regularly performed together in their hometown, and after moving to Los Angeles, the sisters also appeared in a number of short films together. As their careers were blossoming, it was at the suggestion of comedian George Jessell, that the Gumm sisters changed their last name to "Garland" in a bid to sound more theatrical. Judy later chose to change her first name too, selecting her new identity in homage to a Hoagy Carmichael song released in 1934.
It was clearly the right step to take, and her new name — plus a glowing review from "Variety" magazine in 1932 — ensured that she caught the attention of Metro-Goldwyn-Mayer (MGM) in 1935. The rest, as they say, is history, and it was only four years later that she would appear in "The Wizard of Oz" — arguably the film she is still best known for. Though Garland began her career in show business alongside her two sisters, neither of them found the same success as her.
Judy Garland was only 13 when she signed with MGM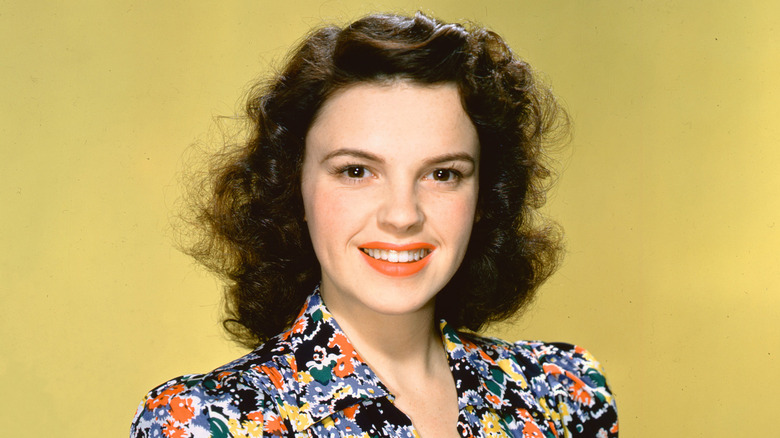 Silver Screen Collection/Getty Images
In Judy Garland's later years, she gave some insight into the difference between Frances Ethel Gumm and Judy Garland. "Not many of us [actors] have the names or identities we were born with. I don't associate Frances Gumm with me — she's a girl I can read about the way other people do. I, Judy Garland, was born when I was twelve years old," she stated (per Parade). She further explained that the stories written about her come from the film studio's publicity department — to the point when you can't be sure what is true and what isn't — and this creates almost another version of you.
In retrospect, becoming the iconic Judy Garland and embracing life in show business, made for a tougher life than Frances Ethel Gumm may have otherwise led. It did not take long for Garland to feel the pressures of working for a massive film company, and Garland described her early years with MGM as "a combination of absolute chaos and absolute solitude" (via The New York Times). Many have reported that MGM gave amphetamines to their actors and actresses to help them stay energized through long hours of filming, and it was likely this that led to Garland's struggle with drug addiction for the rest of her life.
If you or anyone you know is struggling with addiction issues, help is available. Visit the Substance Abuse and Mental Health Services Administration website or contact SAMHSA's National Helpline at 1-800-662-HELP (4357).