What Queen Elizabeth Reportedly Thought About Princess Diana's Infamous BBC Interview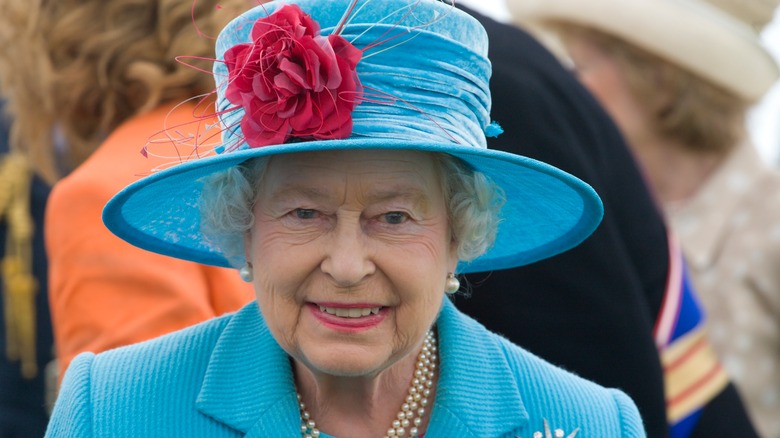 SRichardImages/Shutterstock
With the coronation of King Charles now complete, it's nostalgic but nice to look back on other events surrounding the royal family that have shaped history as we know it. For example, there were plenty of memorable moments from the coronation of none other than Queen Elizabeth herself. The coronation of King Charles surely sparks memories of the late Princess Diana as well. Princess Diana and King Charles were parents to now Prince Harry and Prince William and, putting their titles and status aside, they were just a regular family. Princess Diana had a lot of relatable mom moments that just about any mother could relate to. 
Right from the very start, Queen Elizabeth took quite a liking to Princess Diana. According to Daily Mail, when the Queen and Lady Diana Spencer first met, she evidently passed the Balmoral test with "flying colours." Over the years, the Queen made it a point to protect her daughter-in-law from the scandal and gossip the press could cause, especially when word of Charles' affair with Camila came out.
The infamous BBC interview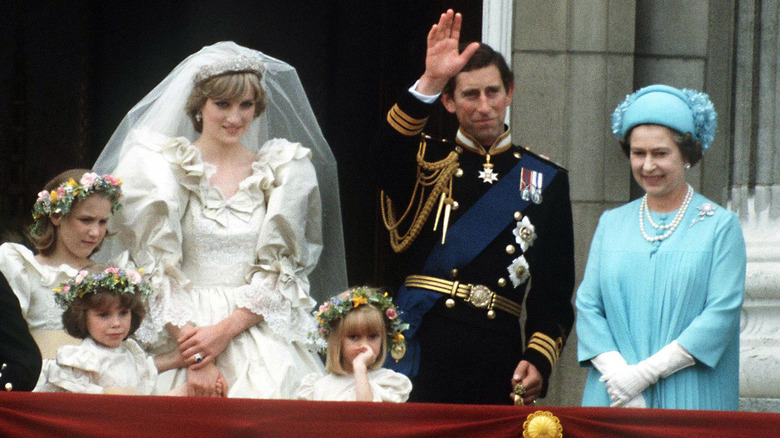 Princess Diana Archive/Getty Images
However, things got a bit more complicated once Princess Diana decided to speak to reporter Martin Bashir on live television in front of 23 million British viewers back in 1995. According to Daily Mail, the princess tried to creep around the awkward subject of her husband's alleged affair with Camilla by responding to a question with, "There were three of us in this marriage."
This response and the overall fact that Princess Diana talked about the alleged affair on live television did not leave Queen Elizabeth too impressed. Although the Queen supported Princess Diana and defended her to her own son, when he tried to cut down on Princess Diana's royal perks, this drew a line for her as it crossed over into "constitutional territory". During the interview with Bashir, Princess Diana also hinted at the fact that she did not find Prince Charles fit to be a king. This infamous BBC interview led Queen Elizabeth to write Princess Diana a letter explaining that it would be best for her and Prince Charles to finally and officially get a divorce.
The BBC also found that Bashir was guilty of using deception to secure the interview by producing false bank statements to reportedly give to Earl Spencer, Princess Diana's brother. Bashir was allegedly using the bank statements as bait to reel Earl Spencer in and get him to introduce him to Princess Diana.
The history of Princess Diana and Queen Elizabeth's relationship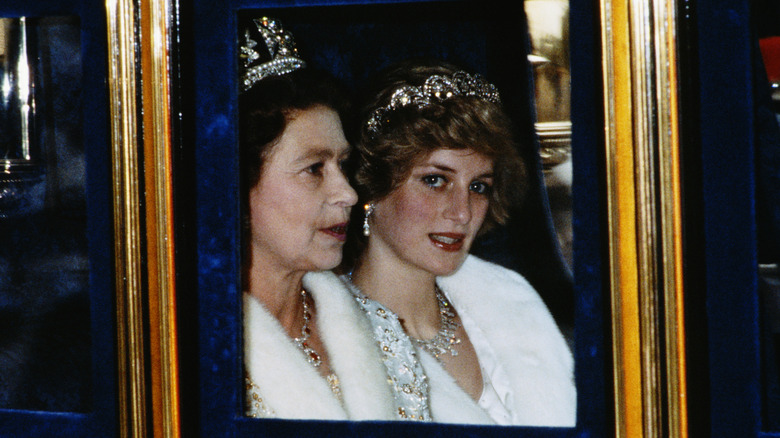 Princess Diana Archive/Getty Images
While the relationship between the Queen and Princess Wales had its rough spots due to the now-King's rather public affair, the pair actually had a fondness for each other that dates back quite some time, per The Independent. Diana's father was an equerry to the Queen, and therefore the Queen and she had met and known each other long before Charles met his future wife. Since Charles was 12 years older than Diana, they didn't play together as kids, but Diana did play with the Queen's younger sons, Andrew and Edward, as they were closer to her age.
The Independent stated that "Palace insiders would later suggest that Diana turned to the Queen for guidance after marrying into the royal family, but these two women were drastically different." Princess Diana was said to be a lot more openly emotional and vulnerable compared to the stoic Queen Elizabeth. While Charles and Diana's relationship began to fall apart, so did the friendship between the Queen and Princess Diana.