Does Children's Sunscreen Provide Enough Protection For Adults?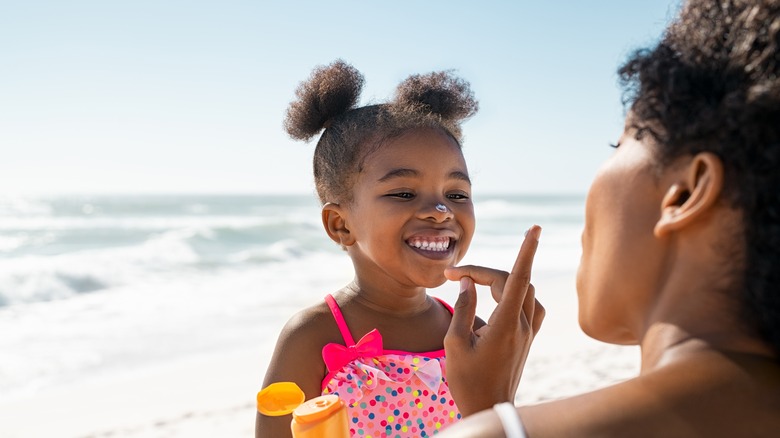 Ground Picture/Shutterstock
We may receive a commission on purchases made from links.
After years of sunscreen use being low among Americans, SPF is finally gaining traction. People are starting to realize the importance of being protected against the harmful UV rays emitted by the sun. The rise of sunscreen can also probably be chalked up to our obsession with anti-aging — we've been taught to always wear sunscreen after using retinol. Whatever the reason may be, it's nice to see more people taking care of their skin.
However, the impact that skin care has on our wallets may have you reminiscing about the days when ignorance was truly bliss. A bottle of sunscreen may not be any more than the price of a cleanser or serum that we use daily. Yet, when the time to reapply comes, you'll quickly see that a $30 bottle of sunscreen is actually more expensive than your favorite $30 cleanser.
SPF is pricey. Not simply because it requires reapplication every 2 hours, but thanks to the active ingredients found in it. When browsing the beauty aisle of a drugstore, feelings of envy often pop up when looking at the price of kids' sunscreen in comparison to sunscreen marketed toward adults. Thankfully, you may actually be able to use children's SPF and still get the same amount of protection.
Is there a difference between kid and adult SPF?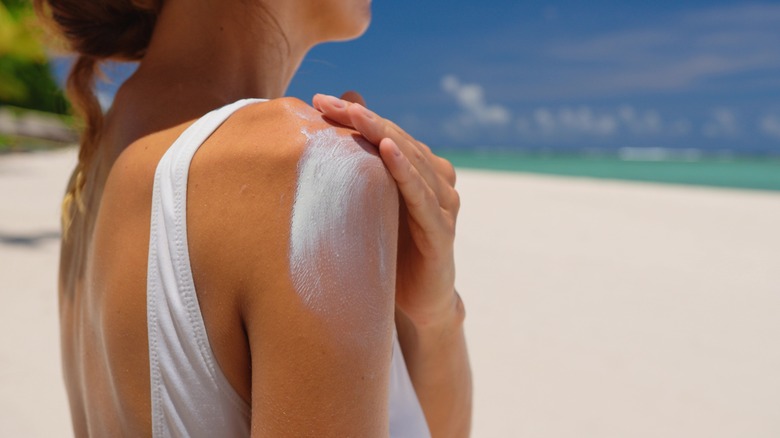 aerophoto/Shutterstock
Similar to certain products separated by gender, there isn't always a huge discrepancy between children's and adults' sunscreen. The main difference is that while all kids' sunscreens are often mineral, or physical, sunscreens, adult SPF can be physical or chemical. While the first two options are safe for a child, a chemical sunscreen may cause damage to their sensitive skin.
Other than that, the coverage given from a kids' sunscreen is suitable for an adult. There's no reason that an adult shouldn't be able to use a children's sunscreen — and vice versa. In fact, adults with sensitive skin may benefit from kids' sunscreen since there's a lower risk of it being a chemical sunscreen. While mineral sunscreens reflect UV rays, chemical sunscreens absorb them. When it comes to deciding between mineral vs. chemical sunscreens, try out the former first, since your skin likely won't react negatively to it.
Shop our favorite affordable sunscreens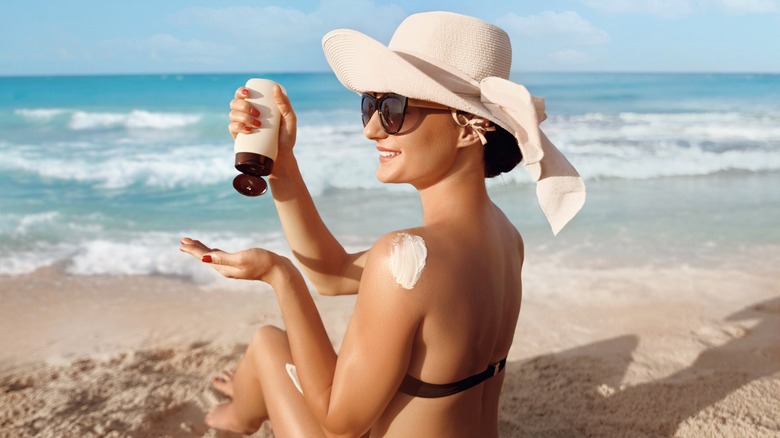 verona studio/Shutterstock
The Black Girl Sunscreen Kids Sunscreen retails at $9.99 for 3 fl. oz., which is an absolute steal. With broad spectrum coverage and an SPF of 50, it protects both the face and body without leaving a white cast like other sunscreens tend to do. It hydrates and protects skin, and is also water resistant.
If you prefer a chemical sunscreen, try the Sun Bum Face 50 Sunscreen. Formulated with Vitamin E, it's lightweight and hydrating, leaving a smooth, matte finish on the skin. Made without fragrance or oil, it won't break you out or cause irritation. It also dries down sheer, which is great for everyone, regardless of skin tone.
To reapply easily when on the go, try the Cetaphil Sheer Mineral Sunscreen Stick. Created with sensitive skin in mind, it blocks harmful UV rays while preventing sunburn with its SPF of 50. It's made with Vitamin E and doesn't cause pilling or burn the eyes when applied.