The Classic Soap That Gave Lindsay Lohan Her Showbiz Start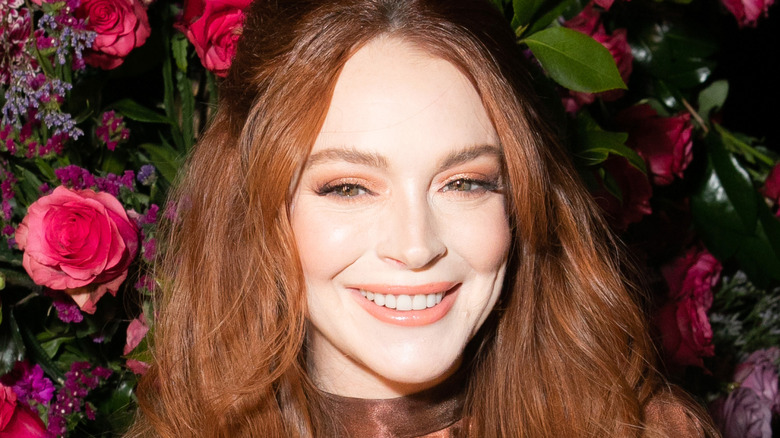 Hippolyte Petit/Getty Images
Lindsay Lohan started her career at a very early age. At just 3 years old, Lohan began a career in modeling and later moved into the acting business. In her younger years, she earned small roles on TV shows like "Sesame Street" and "Late Night with David Letterman." However, the young actor would eventually make a name for herself in beloved projects such as "The Parent Trap," "Freaky Friday," and "Mean Girls" as she grew up in front of the cameras. At the time, her budding movie career was the result of some of her early work on soap operas such as "Guiding Light" and "Another World."
Lohan's career later spanned into more high-profile movie roles in "Georgia Rule," "Confessions of a Teenage Drama Queen," "Just My Luck," "I Know Who Killed Me," "Liz & Dick," and more. She also guest-starred on TV shows like "That 70s Show" and "2 Broke Girls." In addition to her acting career, Lohan also showed off her singing chops when she released her first album "Speak" in 2004. Lohan would go on to delight her fans with tunes such as "Rumors," "Over," and "Confessions of a Broken Heart."
The spotlight hit Lohan hard during her days in Hollywood, as her history in show business has been full of ups and downs, including legal troubles. However, her career and transformation have always been a topic of interest to the fans who have been following her since she was a young girl appearing on soap operas.
Lohan appeared on Another World at just 10 years old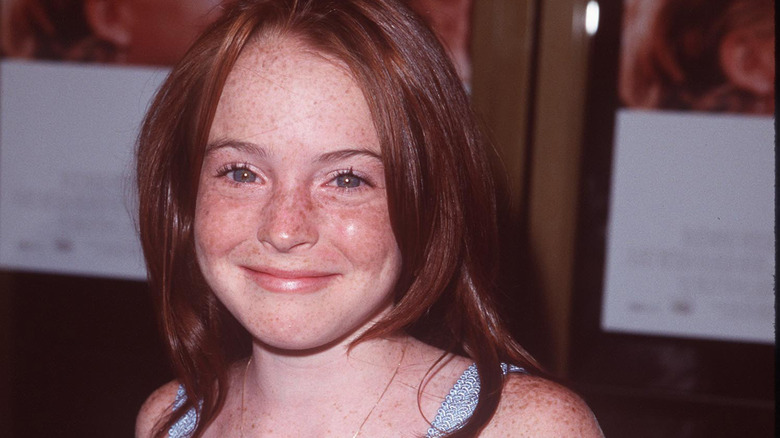 Steve Granitz/Getty Images
Lindsay Lohan has a small role on "Guiding Light" in 1993 before she booked a longer stint as Alli Fowler on the soap opera "Another World" from 1996 to 1997. Lohan was 10 years old when she was hired to play Alli Fowler on the longtime sudser. However, she didn't spend much on the show. She appeared in just about a handful of episodes before she left "Another World" in 1997 after nabbing the lead part in Disney's "The Parent Trap" remake, which hit theaters in 1998. Lohan left the soap to play the dual roles of twins Hallie and Annie, whose parents separated them as babies, in the movie. Lohan's "Parent Trap" role was a huge success and a catalyst that landed her future big roles. Of course, her work on "Another World" likely helped her land the part.
On "Another World," Alexandra "Alli" Fowler was the daughter of Amanda Cory and Sam Fowler, and the character struggled with family issues due to her parent's rocky relationship. Some of Alli's most memorable moments were her crush on the villainous Jake McKinnon and her upset reaction to her mother's marriage to politician Grant Harrison. Eventually, the writers had the character sent off to boarding school and the role was eventually recast.
The experience of acting on a soap opera may have helped Lohan in her future roles, as she wowed her fans with her emotional and comedy skills. Sadly, being a child star wasn't always easy for the actor.
Lohan's career has been full of controversy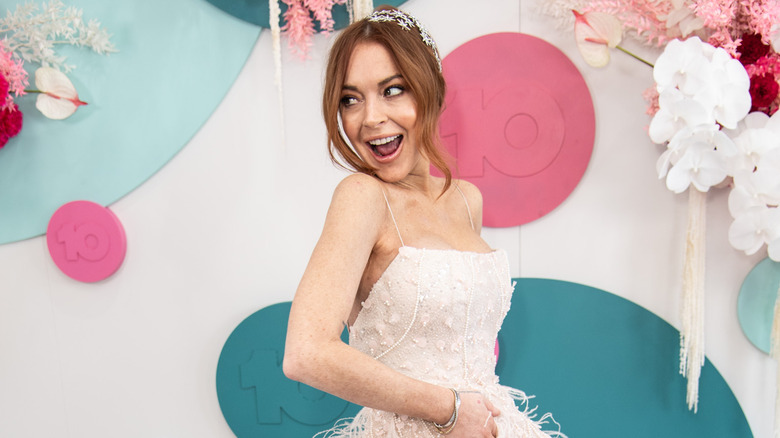 James Gourley/Getty Images
Lindsay Lohan continued to work regularly into her 20s, but many considered her to be yet another troubled former child star when she began to draw attention due to drug- and alcohol-related issues. In 2010, the actor opened up about how being a child star impacted her life. "In the beginning, I had structure, and then I lost all the structure in my life," she told Vanity Fair. "I think a lot of it was because when I was doing my first slew of movies, it was very go-go, and I had a lot of responsibility; and I think just the second I didn't have [structure] anymore — I was 18, 19 — with a ton of money and no one really here to tell me that I couldn't do certain things."
After years of making tabloid headlines, Lohan took a break from Hollywood and explored other ventures such as opening and eventually selling a beach club. In 2022, she returned to the spotlight by starring in a Netflix holiday film titled "Falling For Christmas." Meanwhile, Lohan's life changed when she married Bader Shammas. The two announced in early 2023 that they were expecting their first child together.
It may be hard for some to believe that Lohan has had a three-decades-long career in show business. However, viewers who watched the classic soap "Another World" will likely remember the actor in the earliest stages of her career, and many have rooted for her as she's worked her way through the ins and outs of Hollywood.