How Oprah Winfrey Launched Her Now Legendary Book Club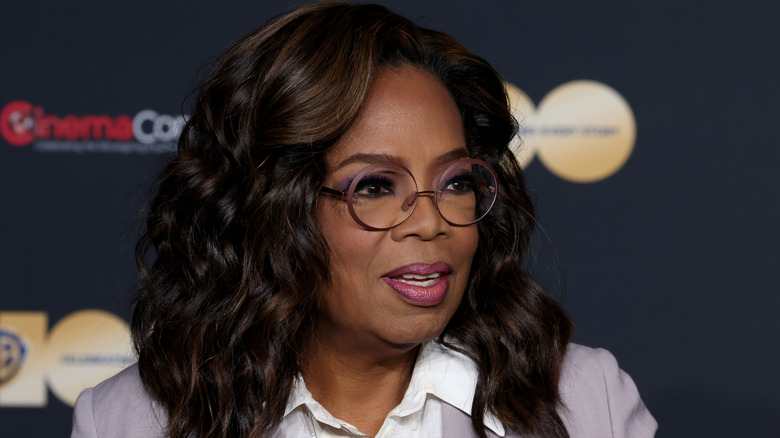 Gabe Ginsberg/Getty Images
Born in 1954, Oprah Winfrey is a classic example of a rags-to-riches story. One of the tragic things everyone ignores about Winfrey is that before becoming a global con, the Mississippi native endured a harsh childhood. Winfrey overcame adversity and first became involved in the entertainment industry when she nabbed a job as a news anchor in Baltimore, Maryland. Her big break came when she left Baltimore to work on "AM Chicago." In 1986, Winfrey began hosting "The Oprah Winfrey Show" in the Windy City. During its 25 seasons on the air, "The Oprah Winfrey Show" became a cultural phenomenon.
Before Winfrey walked away from her talk show in 2011, "The Oprah Winfrey Show" received 105 award nominations. Most importantly, it made Winfrey a household name and someone that viewers looked up to. "The Oprah Winfrey Show" was known for its significant discussion topics and prominent celebrity interviews. Speaking with TIME, Winfrey explained why her show was so successful. She said, "[There] is a commonality in human experience ... If it's happened to one person, it has happened to thousands of others. Our shows are hour-long life lessons."
In 1996, Winfrey changed the game again when she introduced a new segment on "The Oprah Winfrey Show" called Oprah's Book Club. The concept was straightforward; Winfrey would talk about a book she recommended. However, Oprah's Book Club was not her idea.
The talk show host was hesitant about Oprah's Book Club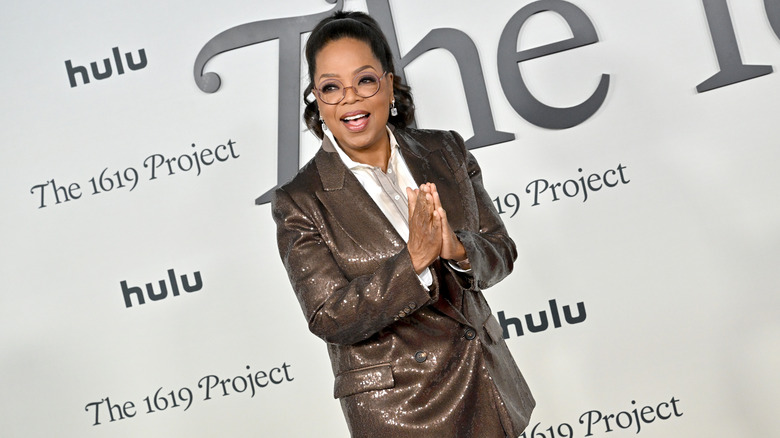 Axelle/bauer-griffin/Getty Images
Throughout her groundbreaking career, Oprah Winfrey has been vocal about her love of reading and books. Winfrey credits some of her success to her father's insistence that Winfrey writes weekly book reports as a teenager. Her reading habit continued throughout adulthood and caught the attention of an "AM Chicago" intern and fellow book lover, Alice McGee. In an article written for Oprah Daily, Winfrey explained that she and McGee developed a friendship while they worked on "AM Chicago." The two would talk about the books they were reading, and McGee later became a senior producer on "The Oprah Winfrey Show."
She was the one who ultimately suggested Winfrey should discuss books on her show. However, Winfrey and the rest of the show's crew were unsure whether the idea would work. Oprah noted on her website, "They said that you can't talk about fiction on television because no one will have read the book you're talking about." Nevertheless, on September 17, 1996, Oprah launched Oprah's Book Club. The first book she chose to discuss was "The Deep End of the Ocean" by Jacquelyn Mitchard.
In 2023, Winfrey told AP News that she would contact the author of her chosen book using a phone book and the information found on the back of the book cover. On Oprah Daily, Winfrey also admitted that in the beginning, she did not make any money from her book club.
The Oprah Effect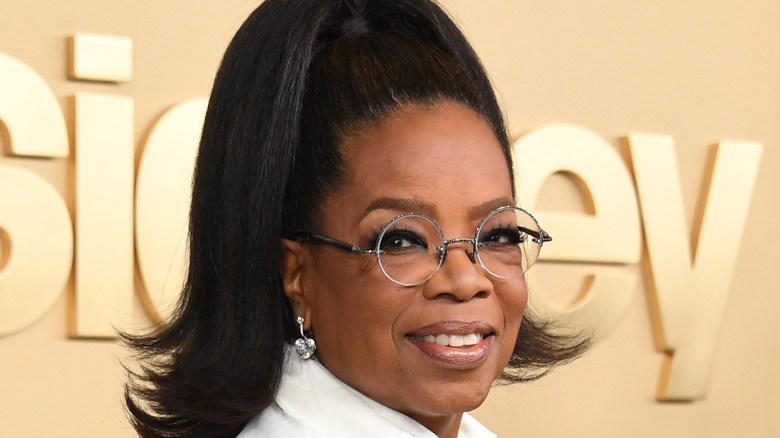 Jon Kopaloff/Getty Images
Besides a short hiatus between 2002 and 2003, Oprah's Book Club continues to thrive. Some of the books that Oprah Winfrey has chosen include classics like "East of Eden" by John Steinbeck and "As I Lay Dying" by William Faulkner. "The Road" by Cormac McCarthy and "Wild" by Cheryl Strayed are among the more contemporary picks. That said, many of the books Winfrey has chosen have either made unknown authors stars or have revitalized careers. This has been coined The Oprah Effect. Toni Morrison, an author Winfrey has featured in her book club several times, is a prime example of The Oprah Effect.
Quartz reported that Morrison's "The Bluest Eye" sold only 2,000 copies upon its release. When Winfrey included the novel in her book club, it sold 800,000 copies. However, Oprah's Book Club has had some controversies. Financial experts noted that it was having a negative impact on the publishing industry. In 2012, Michael Norris, a senior analyst from Simba Information, explained (via NBC News), "I think publishers need to realize somebody promoting a book is not the same as promoting the activity of reading."
Moreover, Winfrey was criticized after the author of one of her picks, a novel called "A Million Little Pieces," admitted he had fabricated some of the book. Nevertheless, Oprah's Book Club is here to stay. In 2019, a series called "Oprah's Book Club" debuted on Apple TV. In March 2023, Winfrey celebrated choosing the 100th book for Oprah's Book Club.