How Blake Lively Spent Her First Big Paycheck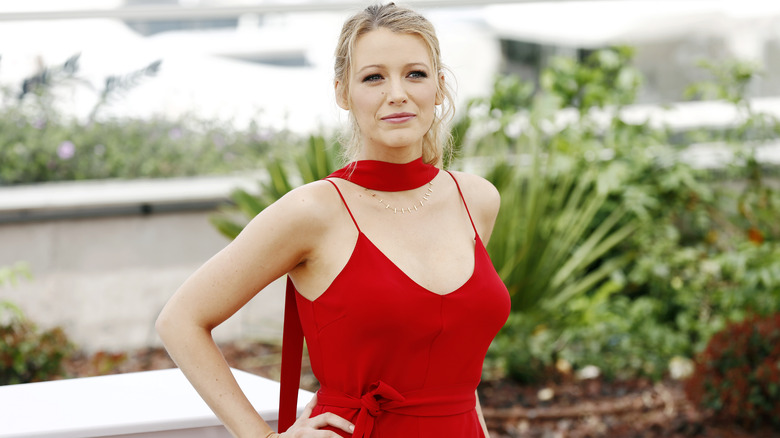 Andrea Raffin/Shutterstock
Actor Blake Lively has dominated the box office with films like "Age of Adaline," "A Simple Favor," and "The Shallows." Blake is perhaps best known for portraying wealthy socialite Serena van der Woodsen on the CW series "Gossip Girl" from 2007 until 2012. In 2011, she starred in "Green Lantern" with her future husband, Ryan Reynolds. Lively and Reynolds married in 2012 and have become one of Hollywood's biggest power couples.
Needless to say, the pair, who now share four children, have an insanely glamorous life that includes living in a $5 million New York home. However, Lively and her family are no strangers to the spotlight or the entertainment business. Her siblings, including "Teen Witch" star Robyn Lively, and brother Eric Lively, are all actors. 
Blake has previously admitted that she had no plans to become an actor until Eric convinced her otherwise. It wasn't long before Blake became a star. At 17, she landed the role of Bridget in the film "The Sisterhood of the Traveling Pants." In a 2023 interview with Entertainment Tonight, Blake revealed what she bought with the check she earned from the film.
The actor bought a special piece of jewelry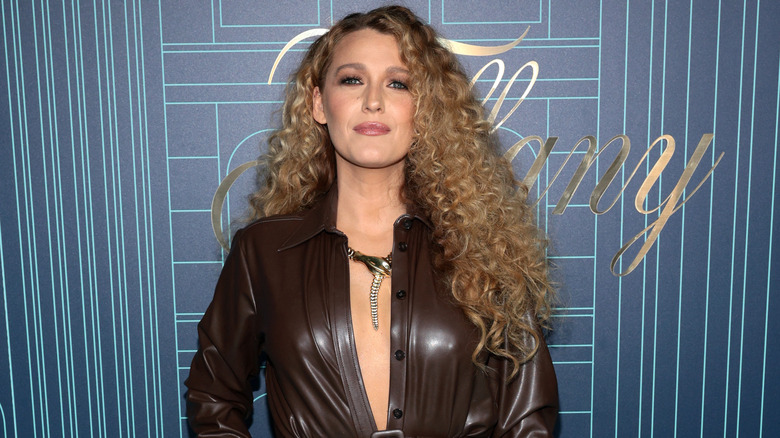 Dimitrios Kambouris/Getty Images
In late April 2023, Blake Lively attended a Tiffany & Co. event. She told Entertainment Tonight that she bought herself a piece from the iconic brand after booking "Sisterhood of the Traveling Pants." The film premiered in 2005, at the prime of Y2K fashion when Tiffany & Co. jewelry was the ultimate accessory to own. Lively explained, "It was when I got my first job, 'Sisterhood of the Traveling Pants,' and it was like, what are you going to do for yourself that will be something that will last for your lifetime?" The actor decided to buy the Tiffany & Co. Ball Bracelet.
The Ball Bracelet is priced at $550 and features small silver balls on a string. That said, it's unknown how much Lively was paid for "Sisterhood of the Traveling Pants." While she now has a stunning net worth, this was not the case when the then-high-schooler joined the film. As Lively explained to Entertainment Tonight, she purchased the Ball Bracelet for a specific reason. She said, "I couldn't afford the one with the heart." Lively added, "I might have had a knockoff of that when I was in sixth grade, but we don't talk about that."
Blake Lively loves her jewels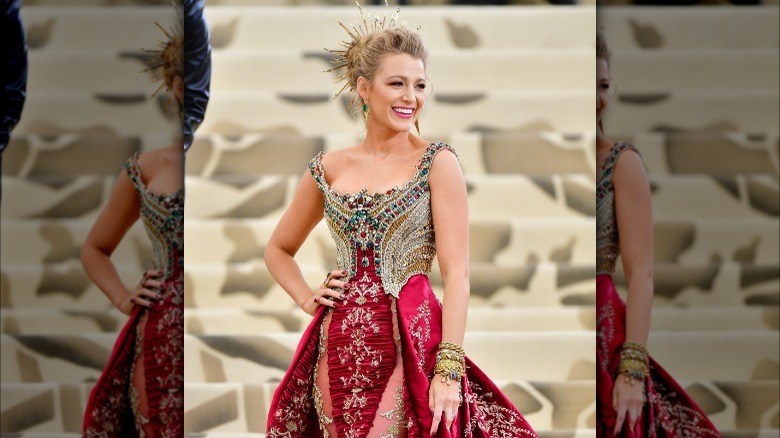 James Devaney/Getty Images
Gone are the days of Blake Lively being unable to afford jewelry from Tiffany & Co. Lively has been vocal about her passion for jewels on social media. In a 2022 Instagram story, she shared the backstory behind a piece she owns by Liza Shtromberg Jewelry. In her caption, she wrote (via People), "Wearing one of the first 'fancy' necklaces I ever bought 17 years ago, the necklace I lusted after and then finally bought when I moved to NY and started "Gossip Girl" 14 years ago, and finally the newest addition."
She continued, "And I wear them all, appreciate them all, and love them all with the same thrill and gratitude as when I first saw them. As I should." Unsurprisingly, Lively has gained the status of a fashion icon. The star accessorizes most of her gorgeous red carpet looks with jewelry from Lorraine Schwartz. In 2018, Lively showed up to the Met Gala dripping in $2 million worth of jewels from Schwartz. Four years later, Lively and her husband, Ryan Reynolds, co-hosted the gala. She stole the show in a Statue of Liberty-inspired gown and a custom-made tiara from her favorite designer.