Ross Mathews' Mission To Make You Smile With A New Complimentary Mirror - Exclusive Interview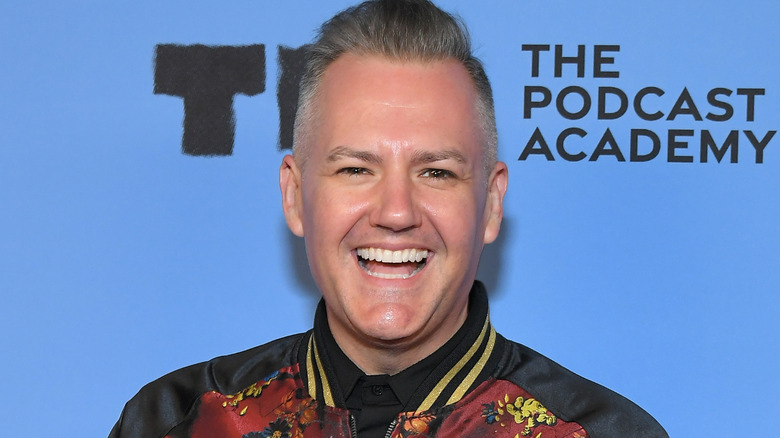 Charley Gallay/Getty Images
A simple compliment can completely change the direction of a person's day, and Ross Mathews has made it his life's mission to spread those smiles.
Mathews was first introduced to the world as Ross the Intern on "The Tonight Show with Jay Leno" and has been entertaining audiences ever since. He now co-hosts "The Drew Barrymore Show" and serves as a judge on "RuPaul's Drag Race," but his focus has remained the same over the course of his two-decades-long television career: He just wants to make the world a better place, one person at a time.
This season, the television personality has partnered with Days Inn by Wyndham to help guests start their days on a positive note. At the push of a button, they can look into their hotel room mirror and hear a compliment voiced by Mathews himself. In an exclusive interview with The List, Mathews described what makes him so passionate about his new partnership with Days Inn by Wyndham, told us everything he knows about the upcoming season of "RuPaul's Drag Race," and revealed the special television role that he'd love to take on next.
His new partnership shows how a compliment can change the world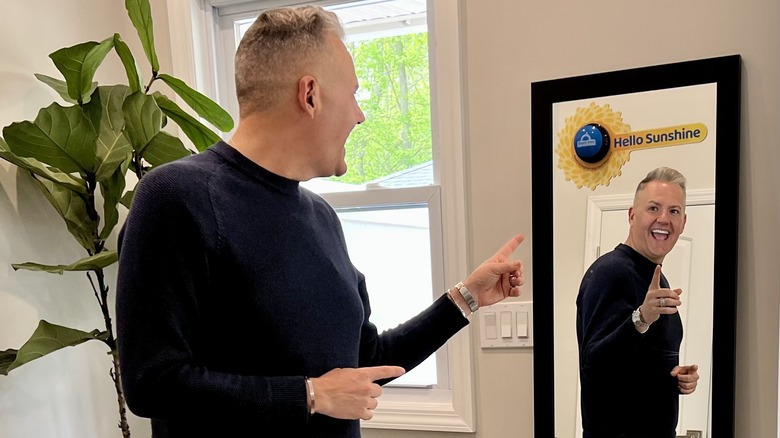 Days Inn by Wyndham
Guests who stay at certain Days Inn by Wyndham locations beginning on May 22 will get to hear you compliment them whenever they look in their hotel room's mirror. How did this partnership come together? This sounds so cool.
It is so cool. It is the best partnership ever, because my whole intent over two decades of being on television — right now on "The Drew Barrymore Show" [and] in "RuPaul's Drag Race" — is all about trying to make people smile, bring a little brightness into a world that can be dark sometimes. When Days Inn by Wyndham came to me and asked if I wanted to be a part of their Complimentary Mirror, I was like, "This is so perfect," because that's their intention as well.
People who are staying at select Days Inn locations — there's 15 of them across the country and in Canada — can ask to be in one of the rooms that have this Complimentary Mirror. It's literally a physical mirror with a button on it that you can push, and my voice gives you compliments — little things like, "Your reflection is perfection," or "Yes! Pose!" or "Oh, I didn't know we had a supermodel staying with us." [They're] little things that are going to make you smile.
We want everyone that stays at Days Inn to go out there and seize the day, to go out and have a beautiful day. If this is a little something we could do for them to make them smile, then mission accomplished.
That's a great way to start the day.
Absolutely, and it's not just me saying that; science backs it up too. Getting a compliment and smiling can reduce stress. It can improve your mood, and you can have a renewed sense of confidence all because someone gave you a compliment or a little reason to smile.
What's the best compliment that you've heard from a fan or from someone that you've worked with over the years?
It's truly about, "You made me feel better in a time that was hard." That's the number one compliment I can get because I know about hard times. I lost my parents. I've had down times, and I know what it means to have somebody shift your energy and your mood or make you forget about how tough it can be.
People will say, "I'm in hospice with my mother, and we're watching you on TV," or "I had surgery, and when I woke up I watched an episode of 'Drag Race' with you, and it made me smile, or laugh, or forget that I was in pain." That is the number one compliment. It's all about trying to make this world a little better than when we got here. We do what we can.
Thoughts on summer fashion and the future season of RuPaul's Drag Race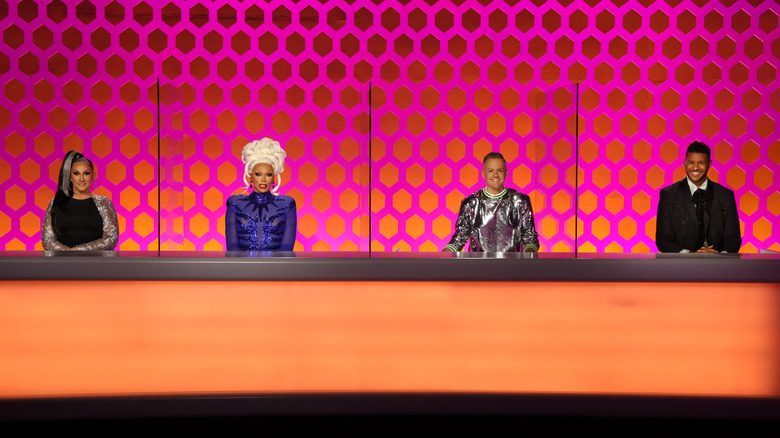 World of Wonder/Paramount+
Many of the guests staying at Days Inn by Wyndham over the coming weeks are going to be on summer vacations. What are some fashion trends that you are most looking forward to this season?
When I'm not in New York, I live in Palm Springs, so it is: Wear as little clothes as possible. I have a caftan lifestyle. It's a slip-on shoe and a slip-over free-flowing outfit, but I don't think you should be afraid of color. I love neon. I'm going to show you — this is my phone case. It's bright pink. Chartreuse is my favorite of all colors, so don't be afraid of mixing in as much color as humanly possible.
That's what the season's about, right?
Every season should be like that. I live in New York now where everybody's in head-to-toe black, and even when I wear black, I pop it with a neon shoe [or] something like that. As my friend RuPaul says, "Use every crayon in the box."
What are you able to tell us about Season 16 of "RuPaul's Drag Race"?
I can tell you it's going to be fabulous. We just aired Season 15. "All Stars 8" [began] on May 12, and it's phenomenal. There are queens. The cast that they have assembled is mixed from previous different seasons where they come back and compete. It's so good, and you don't even know what you don't even know until "All Stars 8" starts.
We'll be taping [Season 16] very soon. Right now, the casting process is just about complete, and we'll see. We'll get to work, but I do know that these producers are the best of the best. I'm not saying that because I am a producer, but I'm talking about the people who put together the challenges, pick the queens, assemble the cast, and eventually piece together the story. There's no one better than the team that we have on "Drag Race."
You can catch him touring the country this summer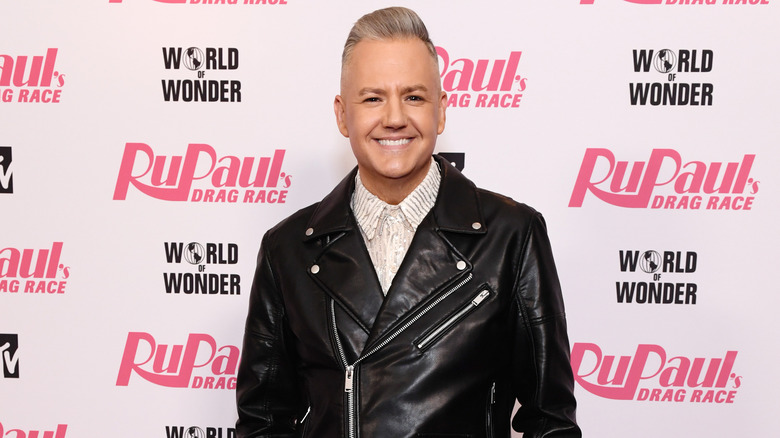 Chelsea Guglielmino/Getty Images
You're headed out on your new stand-up tour "I Gotchu, Gurl!" this summer. What are you most excited for about being on tour?
I am so excited because I do Drew Barrymore's show every day. We have the summer off. We'll be airing repeats, so I will be going out there live again. It's been a minute since we could go do live, and I want to bring my show out and make people laugh again.
It's why I'm also partnering with Days Inn. It's the whole intent. There's a through line with everything I'm doing about trying to shift people's mood, leave it better than I found it, and make the world a gigglier place. That's what I intend to do with the tour — make people smile. It's also what we'll be doing in Days Inn.
Between touring and everyone who will be staying at Days Inn by Wyndham, let's talk travel tips. What's the best one that you've learned over the years?
I travel a ton, so hydrate. Bring snacks, because then you're not reaching for something awful. We've all done it, where we're starving, so we reach for something that makes us feel worse. Bring healthy snacks like some nuts, or I like to bring blueberries in my travel bag.
I also prep. I download shows on the regs. It's very important to download on your phone or something. I cannot be sitting for long on a plane without something to watch; I will go insane. The last thing I need is to be sitting with my thoughts, so download as much as you can, because you never know what mood you're going to be in on the plane. I download at least three shows for long trips.
I just finished "The Marvelous Mrs. Maisel." I also highly recommend "The Great British Bake Off," because there's a ton of seasons and it's like you are transported to a happier place.
Bringing snacks is a great tip because once you watch that show, you want to eat everything.
It makes you hungry, and you'll reach for your healthy snack.
When you're not busy working this summer, what fun vacation plans do you have coming up with your husband Wellinthon García?
My husband and I just celebrated our one-year anniversary. I've been busy, so we didn't get to do a big thing. We went on a boat tour around Manhattan for the anniversary. It was fun, but in August we're going to go somewhere, so we're scheduling now.
The dream would be ... If it were up to me, I would love to RV around the country and then stay at Days Inn — all these locations where I could go in and push my own button on my Complimentary Mirror and get my own compliment thrown back at me. That would be my dream.
His career advice for himself will always be 'trust your gut'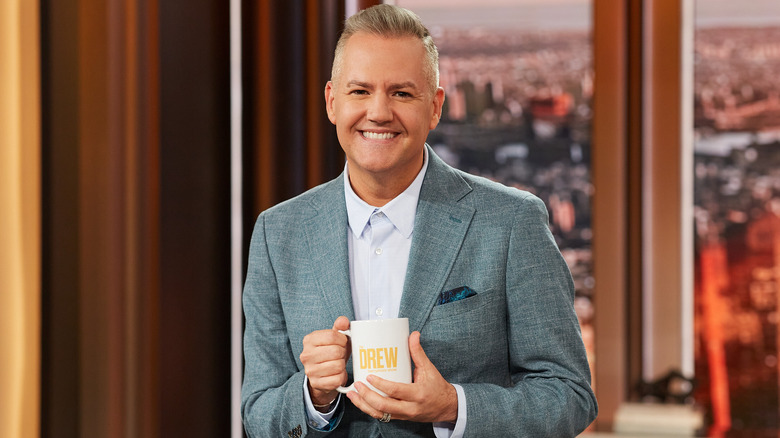 CBS
You have described co-hosting "The Drew Barrymore Show" to your Instagram followers as "the best job ever." What is the best part about working on that show?
The people, starting with Drew. I didn't know her before the show, and let me say it this way: I don't let people in my life who aren't good, kind, beautiful, and giving, and Drew fits right in. She is like my sister I never knew I didn't have until I had her. She's amazing, and she and I have the same intent always, which is to be good and do good.
The staff — it all starts with her, but everyone from our stage manager to our producers to our crew — everyone's so amazing. Then, our audience every day ... People come in there every single day ready to laugh and to learn something new. We always say, "We're a bright spot, not a blind spot." We know that it can be a tough world out there, but we choose to curate this world there where we learn and we laugh, and we leave smarter and better than when we came in.
I have watched you since you first got your start as Ross the Intern on "The Tonight Show with Jay Leno." Thinking back to that time, is there any advice that you would give yourself at the start of your television career if you could?
I wouldn't do anything differently in terms of how I did it. I would let myself know over two decades from the beginning that I was right, that I'd still be doing it, that it wasn't a fluke, because I had a lot of fear. I operated on fear sometimes that it could all go away, but looking back, if I didn't have that fear, maybe I wouldn't have worked so hard and taken so many swings. My advice would be to trust your gut.
This is the TV role that he'd love to take on next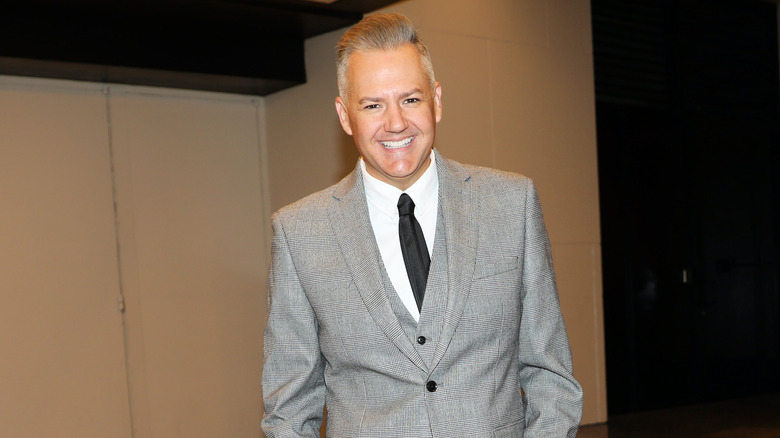 Jose Perez/bauer-griffin/Getty Images
You've accomplished so much over the course of your career between hosting talk shows, writing books, and hosting a podcast, among many other things. What is left that you still would love to accomplish one day?
Game show! Game show, because I want to give away. I love real people. I love the energy of game shows, and I love the intent of game shows, which is to truly change people's lives by winning and taking people who ... They're plucked from where they grew up, and [you bring] them to this soundstage in Hollywood, and they can leave with a sum of money that would make their lives different.
Again, it's that through line we're talking about — every TV show I do, every goal of mine, every company I work with, every campaign that I do like this Days Inn Complimentary Mirror, is about making people feel better. That's the whole point.
This is an amazing mission of yours, and I'm so excited to see what you do next.
Thank you, and that's a great word, "mission." It is a mission. It seems like a silly little thing, and it is, and it's fun, but there is a purpose behind this. It is going to make people smile.
To hear Ross Mathews give you a compliment that is sure to make you smile, book your stay at one of the participating Days Inn by Wyndham rooms with a Complimentary Mirror between May 22 and June 30.
This interview has been edited for clarity.