Melanie Lynskey And Clea DuVall Are Still Best Friends Over 20 Years After But I'm A Cheerleader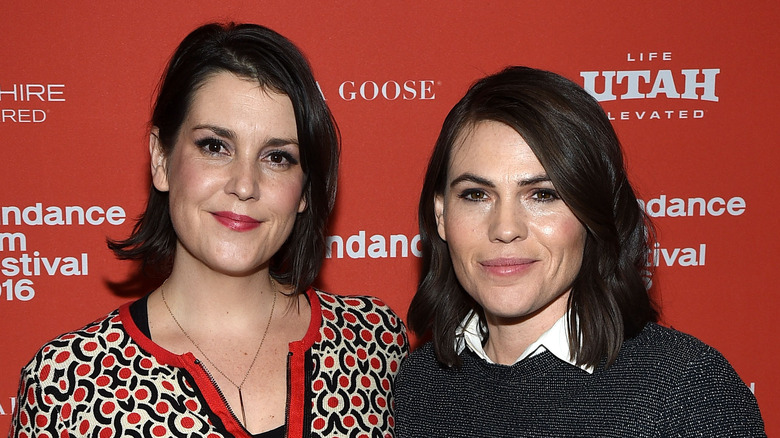 George Pimentel/Getty Images
What do "Fight Club," "It's a Wonderful Life," and "Vertigo" have in common? They all premiered to middling reviews and low box office attendance. Nowadays, though, they're listed among the greatest films ever. Sometimes, success takes time (and a handful of diehard fans). The 1999 movie "But I'm a Cheerleader" had a similar trajectory. Film critic Roger Ebert predicted its rise to fame, writing, "'But I'm a Cheerleader' is not a great, breakout comedy, but more the kind of movie that might eventually become a regular on the midnight cult circuit." 
Although most publications initially dismissed this pastel-toned quirky comedy, its commitment to camp and stellar cast soon made it a queer cult classic. Natasha Lyonne plays Megan, a high school cheerleader who's suspected of being gay (her parents cite her interest in vegetarianism as evidence). She's sent away to a conversion program called True Directions, which claims it can "reprogram" her sexuality. It's here that Megan meets and eventually falls in love with Clea DuVall's Graham. Suffice it to say, the camp doesn't do what it promises. 
While living in True Direction's pink dorm rooms and searching for the so-called "root" of her gayness, Megan learns to embrace her sexuality. Other memorable characters include RuPaul as Mike, one of True Direction's converted counselors, and Melanie Lynskey as fellow dorm-mate Hilary. In the 20-plus years since the movie's release, former cast mates Lynskey and DuVall have remained in close contact. Here's what they have to say about their decades-long friendship.
Melanie Lynskey and Clea DuVall met before the movie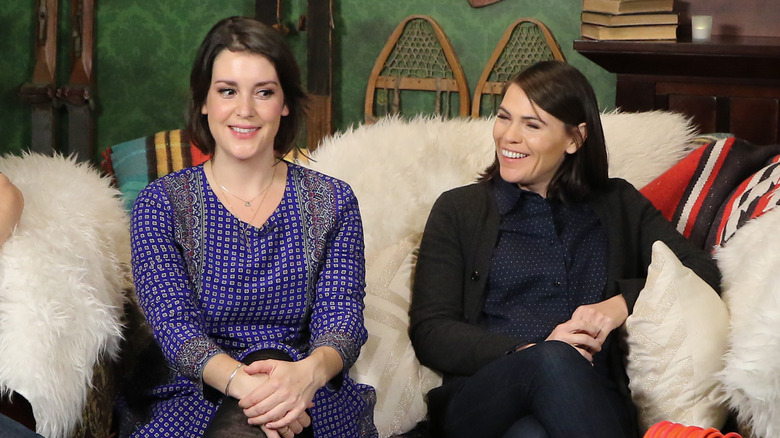 John Parra/Getty Images
Although they officially became friends on the set of "But I'm a Cheerleader," Melanie Lynskey's and Clea DuVall's first meeting was in a coffee shop. DuVall told People that she was working as a barista when Lynskey walked in: "I had just seen [the film] 'Heavenly Creatures.' And she came into the coffee shop and I was like, 'Oh my gosh, the girl from 'Heavenly Creatures.' And I gave her a free coffee and told her I thought she was great." 
At this point, her own career hadn't yet skyrocketed. The two reconnected years later, this time as co-stars. Both instantly recognized the cultural impact that a film like "But I'm a Cheerleader" could have — even today, gay conversion camps are still legal in the majority of U.S. states (via Movement Advancement Project). And now, two decades and four presidents later, the actors' bond has only grown stronger. 
"Melanie is one of the closest people to me and one of the most important people in my life," DuVall shared. "It feels like family, but beyond," agreed Lynskey, telling her former colleague, "I don't know what I would do without you. It's crazy. You're just one of the most important people in my entire world and you have been for so long." They're also close with Natasha Lyonne, and the trio reunited for the 2016 film "The Intervention," which was written and directed by DuVall herself.
But I'm A Cheerleader inspired a popular music video
Fans of the band MUNA will be familiar with their hit 2021 song, "Silk Chiffon," which also features Phoebe Bridgers. The accompanying music video, rich with pastel blues and pinks, was directly patterned after "But I'm a Cheerleader." In a September 2021 Instagram post, MUNA's lead singer, Katie Gavin, wrote: "It's been about seven years now since MUNA started playing music together," explaining how the musical trio originally bonded over the film in college. 
Gavin, who starred as Lyonne's cheer uniform-clad character in the music video, thanked "the colorful, twisted, tender world of that movie and the characters in it" for the inspiration. Just like Melanie Lynskey and Clea DuVall before them, MUNA is a "chosen family." Another similarity between the two projects is that both Gavin and the 1999 film's director, Jamie Babbit, were interested in telling a queer love story without a tragic end. 
"I also wanted to tell a romantic story and be revolutionary where the lesbians actually end up in love and alive at the end of the movie, which had not really been told at the time," Babbit explained in an interview with Variety. Fortunately, in the years since "But I'm a Cheerleader" hit theaters, LGBTQ+ representation onscreen has come a long way. That being said, gay romcoms are still in disappointingly short supply, so here's hoping that the future holds a lot more campy classics.