Soaps In Limbo As Writers Strike Postpones 2023 Daytime Emmys Indefinitely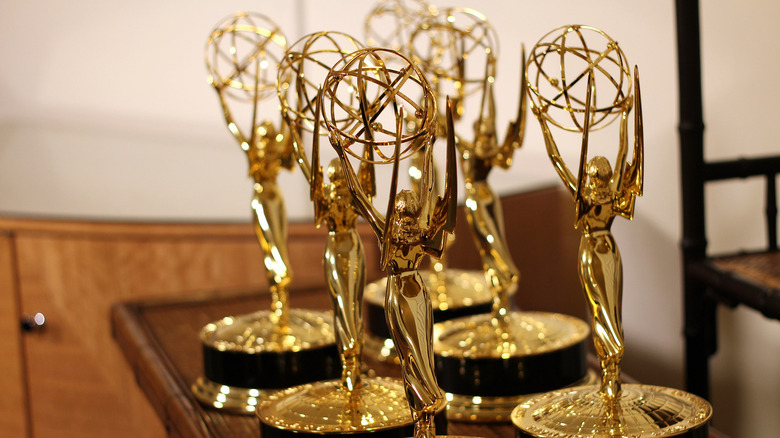 Joe Seer/Shutterstock
Soap fans reacted to the 2023 Daytime Emmy nominees when they were announced on April 26. And this year, ABC's "General Hospital" raked in the most nominations at 19, according to Variety. In 2022, it was a different soap opera that got the most nominations for the Daytime Emmys – "The Young and the Restless." This year will be the 50th celebration event where the National Academy of Television Arts and Sciences (NATAS) recognizes the work and talent of daytime television. "Our golden anniversary celebrates the talented creators who have made the last 50 years of Daytime Television so unforgettable," said Adam Sharp, president and CEO of NATAS.
However, less than three weeks later, Sharp had to release another statement, filled with much less enthusiasm. The 2023 Daytime Emmys were scheduled for June 16, but with the ongoing Writer's Guild of America (WGA) strike, Sharp has confirmed that the Daytime Emmys have been postponed. There is no new date yet confirmed, as reported by Variety. So, soap fans will have to wait indefinitely to see if "General Hospital" will defend their title of "Outstanding Daytime Drama Series" — they won in 2022 and 2021. But it's not just the awards show itself feeling the impact of the writer's strike, some soaps themselves could potentially start running out of new material, per USA Today. Here's how we got here.
Soap operas themselves might face a postponed schedule with the writer's strike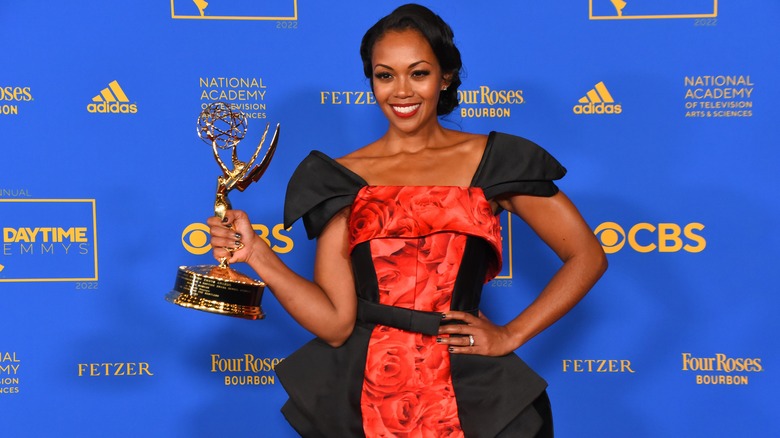 Michael Mattes/Shutterstock
The Writer's Guild of America (WGA) called for a general strike on May 2 after weeks of failed negotiations with major studios and streaming services over issues of pay, job security, and working conditions. A number of shows have stopped or delayed production as their writers took to the picket lines, supported by celebrities and crew members, as noted by Today. This includes "Stranger Things" and a number of late night shows.
As for how the writer's strike could potentially impact soaps, Vulture reported that "The Young at the Restless" only has enough episodes for a few more weeks, "General Hospital" has about a month of episodes ready to go, and "Days of Our Lives" is good to go for the next six months or so. During the last WGA strike in 2007 to 2008, soaps did okay overall. Many were able to put out new content during the strike with some WGA members crossing the picket lines to write for the shows, per The New York Times. It will be a waiting game to see if something similar happens again this time.