What Kelly Clarkson Is Seemingly Saying About Ex Brandon Blackstock In Me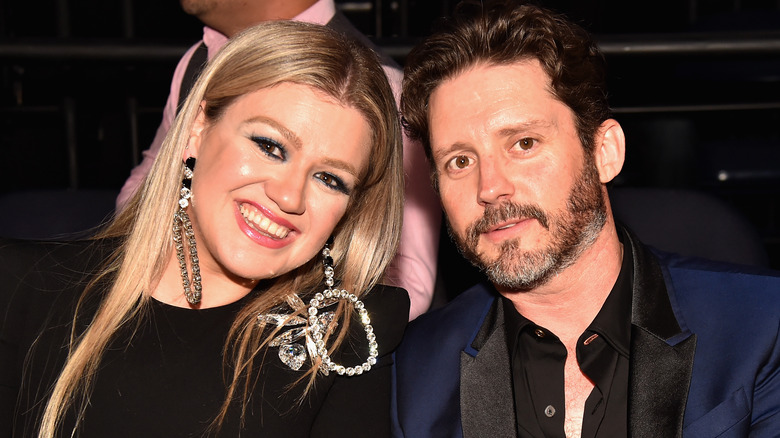 Jeff Kravitz/Getty Images
Kelly Clarkson has been a prominent name in the music industry since she rose to fame in 2002 after winning the very first season of "American Idol." On the show, Clarkson was portrayed as a total sweetheart, a small-town girl who dreamed of making it big someday. But behind all that cheer, Clarkson's life was full of tragic things. For instance, before her audition for the show, Clarkson was living in Los Angeles and working several odd jobs to make ends meet. 
And yet, despite her dire financial situation, her heart was set on being a professional singer. But her life would come to a screeching halt when Clarkson's apartment burned down, leaving her no place to stay except her car. But that was only until she could shell out enough money to drive back home to her destiny, the "American Idol" audition. At the time, Clarkson was also broke to the point where she couldn't even afford to buy new clothes, leading her to audition in an outfit she fashioned out of an old pair of jeans.
Fortunately, it all worked out in the end. She channeled her struggles as the daughter of a deadbeat father in the hit song "Because Of You," while "Since U Been Gone" and "Stronger (What Doesn't Kill You)," allude to getting out of bad situations and finding joy in the aftermath. Given the singer's brutal honesty across her discography, it's unsurprising that certain songs seemed to have stemmed from her divorce from talent manager Brandon Blackstock.
Kelly Clarkson doesn't hold back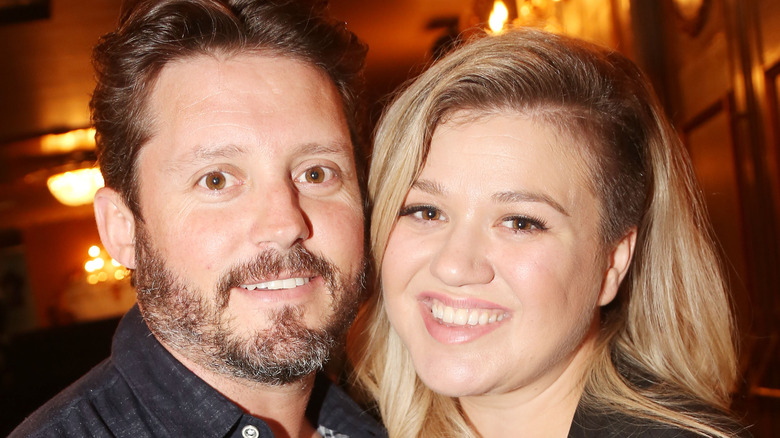 Bruce Glikas/Getty Images
Kelly Clarkson and Brandon Blackstock have a long history that stems back to 2006 when the two first met at the Academy of Country Music Awards as she was rehearsing for the show. They began dating in 2012 and stayed together for nearly a decade, welcoming two children before Clarkson filed for divorce in 2020, citing irreconcilable differences. Their split was finalized in 2022, with Clarkson awarded primary physical custody of their kids.  
In a 2022 interview with Variety, she confirmed that she was working on new music, sharing, "When my ex and I first separated, there were many emotions. It was hard." Clarkson added, "I'm working on this in therapy: I have a hard time vocalizing what I'm feeling sometimes, so music is helpful for me. It's just been really healing. I recorded the record quite some time ago." She released the double-sided singles "me" and "mine" in April 2023. 
Both songs appear to be about their broken marriage. In "me" Clarkson sings, "Don't need somebody to pick these pieces up" which could be referencing an old love song she wrote about Blackstock, titled "Piece by Piece," where she thanks him for helping her rebuild her life, piece-by-piece. Blackstock also seems to be riddled with trust issues based on the lyrics: "I told you I wanted you / But you needed me to need you / Your insecurity was the death of you and me."
Mine is seemingly about Brandon Blackstock, too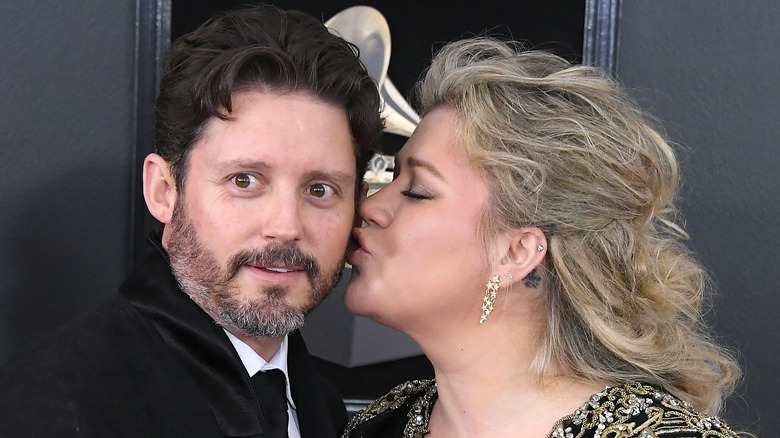 Steve Granitz/Getty Images
According to the "me" lyrics, Brandon Bradstock made Kelly Clarkson feel untrustworthy when, really, he was the one being dishonest: "Too many times you questioned what were my intentions / I never gave you reasons, you're the one with secrets." She also penned that his insecurities held her back from accomplishing her dreams with the lyrics, "Too much I've had to live for, put my life on hold for / I'm always pleasin' someone, honestly, now I'm done." 
During an episode of "The Kelly Clarkson Show," the "American Idol" winner revealed that singer-songwriter Gayle had written a verse and chorus for the track, and she added her ideas to it and finished the song the same night. "mine" is another single that sheds light on the troubled relationship, with Clarkson noting how much it meant to her by stating: "'Mine' was particularly helpful in pulling myself out of the gutter that I was living in." 
The singer also discussed how the song's progression in the chorus was representative of her escalating relationship frustrations. In the pre-chorus, she softly sings about the hurt Blackstock caused her and how she wishes he'd feel the same way: "Hope one day someone will take your heart and hold it tight / Make you feel like you're invincible deep inside / And right when you think that it's perfect, they cross a line / And steal your shine like you did mine."