Barack Obama Weighs In On Michelle's Admission About Past Marriage Struggles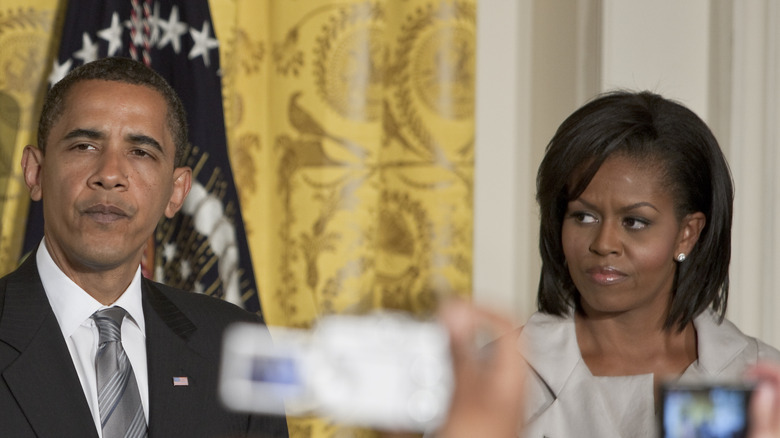 K2 images/Shutterstock
Barack and Michelle Obama have had a number of titles over the years: president and first lady, best-selling authors, and even #couplegoals. The last one is thanks to how much they clearly love and support each other. You can see it on their social media posts; while they often post about projects and politics they're passionate about, they also on occasion give us a glimpse of their marriage. Like on Valentine's Day 2023 when Barack posted a picture of the two of them, captioning it "You make every day feel like an adventure." Or on New Year's 2022 when Michelle tweeted a pic of the two of them wearing novelty glasses and writing, "Happy New Year from me and my boo!" We love to see it! And you can check out Michelle and Barack Obama's stunning relationship transformation.
But the couple isn't about just presenting the shiny, Instagram-perfect image of their relationship. King brought up comments that Michelle had made in the past about her marriage — that Michelle didn't like Barack for 10 years of their 30-year marriage, to which Michelle said, "If I fell out with him for 10 and we had a great 20 years, I'd take those odds any time." Michelle has spoken candidly about the challenges of being married, noting in an interview with Gayle King on "CBS Mornings" that "marriage is hard" and calls out how we currently "glamorize marriage." And Barack had some thoughts on Michelle's candor about their past marriage struggles.
Barack Obama realizes now how much stress Michelle was under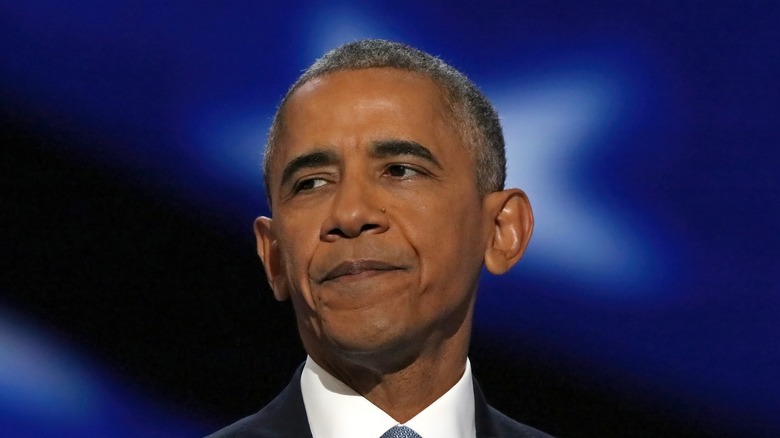 mark reinstein/Shutterstock
Nate Burleson sat down with Barack Obama for CBS News and he brought up the fact that Michelle Obama said there was a decade where she didn't like him, and Barack first joked that things are better now: "Let me just say this. It sure helps to be out of the White House. And to have a little more time with her." Barack has previously revealed that Michelle wasn't happy about him running for president.
But then he got serious, and you could see how much he empathized with his wife's perspective. Barack talked about how much of a priority raising their two girls was for Michelle, and he acknowledged, "I did not fully appreciate, as engaged as a father as I was, the degree of stress and tension for her" to raise their girls on the campaign trail and in the White House. Thankfully, all seems better now considering that their daughters are grown-up and moved out. Barack said, "Now that they're doing good, she's a little more forgiving of all of my flaws." 
It's refreshing to see the honesty from the Obamas about their relationship hurdles. And while not many can relate to being the First Family in the White House, many can appreciate the challenges that relationships can bring and the work it can take.