Days Of Our Lives Explainer: Jan Spears' Obsession With Shawn Brady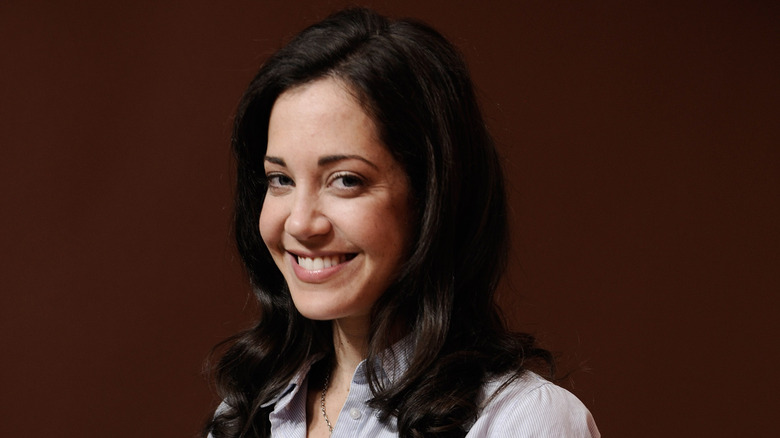 Larry Busacca/Getty Images
Fans who watched "Days of Our Lives" in the early 2000s remember Jan Spears. The character, originally played by Natalie Ramsey and then Heather Lauren Olson, became a thorn in the side of the show's young super couple Shawn-Douglas Brady (then Jason Cook) and Belle Black (then Kirsten Storms). The character of Jan was first introduced in 1999 as a wealthy high school classmate of Shawn and Belle. She ran in a similar crowd, befriending other teens like Philip Kiriakis (Jay Kenneth Johnson) and Mimi Lockhart (Farah Fath). At first, Jan and Mimi teamed up to make Chloe Lane's (Nadia Bjorlin) life miserable. However, Jan's storyline quickly turned into one of obsession, betrayal, and crime.
During Jan's early days in Salem, she dated a boy named Jason, who often lost his temper and got physical with her. While on a class trip, Jan confronted Jason over his abuse, and during a vulnerable state ran into Paul Mendez who raped her. Jan found herself pregnant and scared. She eventually confided in Shawn, who protected Jan by claiming to be the father of her unborn child.
Shawn wanted Jan to be safe and promised to marry her if she had the baby, which was heartbreaking to Shawn's girlfriend Belle. Sadly, Jan lost the pregnancy and left Salem.
If you or anyone you know has been a victim of sexual assault, help is available. Visit the Rape, Abuse & Incest National Network website or contact RAINN's National Helpline at 1-800-656-HOPE (4673).
Jan kidnapped Shawn and kept him in a cage when she returned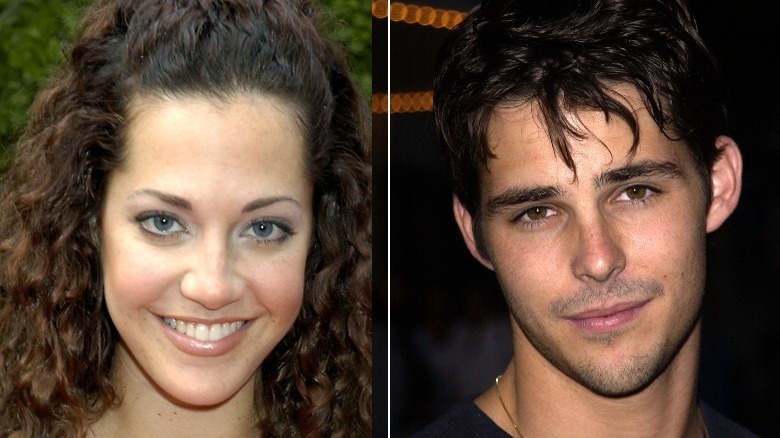 Steve Granitz & Marc Bryan-brown/Getty
In 2004, Heather Lindell took over the role. When Jan Spears returned to Salem, "Days of Our Lives" fans found out that her parents had been killed and she had inherited their fortune. She turned to Dr. Marlena Evans (Deidre Hall) for therapy, but in reality, she was scheming to break up Belle Black and Shawn Brady. Jan teamed up with Nicole Walker (Arianne Zucker). Jan promised to help Nicole kill her husband Victor Kiriakis (John Aniston) and Nicole helped Jan lure Shawn into a trap following his breakup with Belle.
Jan found a way to kidnap Shawn and held him prisoner in a cage at her parent's country home. All the while, Jan told Shawn stories of Belle getting close to his best friend, Philip Kiriakis. Finally, Shawn was able to escape and jumped on his motorcycle to try to get home to Salem. However, he crashed his bike, leaving him with a head injury and memory loss. He began to believe that he was in love with Jan. However, suspicions rose and Mimi Lockhart soon found out the truth.
During an argument between Jan and Mimi, Jan tripped and hit her head on a rock. She went into a coma and was left at the hospital, disappearing from Salem. However, the character came back with a vengeance more than a decade later.
Jan tricked Shawn into believing he fathered her son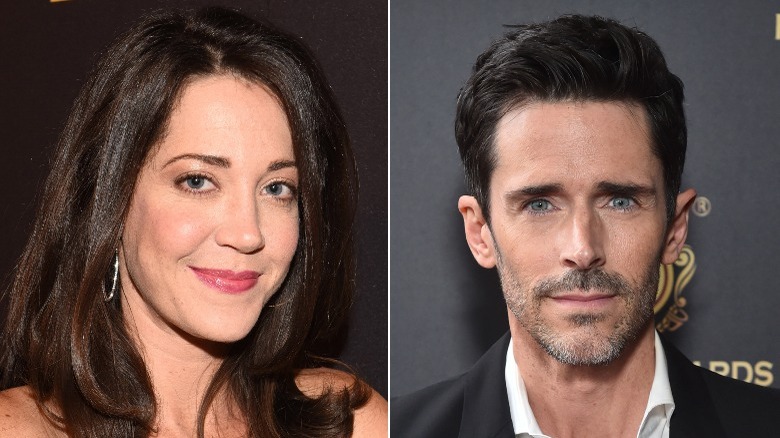 Alberto E. Rodriguez & Vivien Killilea/Getty
After 15 years in a coma, Jan Spears miraculously woke up in time to attend her high school reunion. She immediately picked up where she left off by trying to get Shawn Brady's (now Brandon Beemer) attention. She kidnapped Shawn and planned to bomb the reunion but her former classmates were able to stop her. She was arrested and sent to a mental institution. "Days of Our Lives" fans saw Jan again in 2020 when she testified against Nicole Walker during a custody battle. When she heard that Shawn and Belle were planning to remarry she kidnapped Belle and took her place at the ceremony, but was stopped by John Black.
In 2021, Jan returned and tricked Shawn into getting intimate with her. The pair hit the sheets while Shawn thought he was with Belle. However, when Belle walked in she was shocked. Jan later revealed that she was pregnant with Shawn's baby and took advantage of Shawn again, driving a wedge between him and his wife. Jan gave birth to a son that she named Shawn Christian, but it was later discovered that the baby's biological father was none other than Salem villain Evan Frears.
It seems that Jan will stop at nothing to get Shawn in her clutches and that her decades-long obsession with him isn't coming to an end anytime soon.