Everything We Know About Abbott Elementary Star Janelle James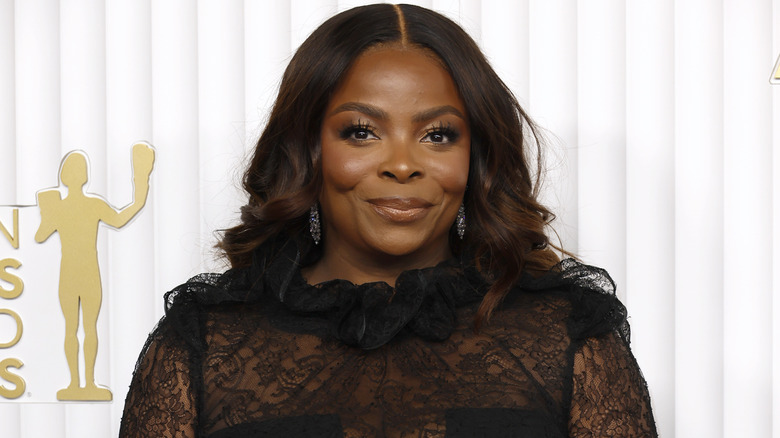 Frazer Harrison/ Getty Images
In 2021, "Abbott Elementary" premiered on Hulu. By 2022, the show had earned 60 Emmy nominations, winning 46. The hit TV series follows the fictional storyline of a Philadelphia public school staff. This hilarious and lovable group of characters faces just about every challenge they can in the line of education.  
The Warner Bros Production is written by Quinta Brunson, Justin Halpern, and Patrick Schumacker, and the team is nailing it. The complete evolution of the cast has been incredible to watch.
One of the most impressive talents from the show is Janelle James, whose wit and charisma have captivated the audience of "Abbott Elementary." James stars as the school principal, Ava Coleman. Her impeccable timing and charm in this role won her the 2023 Golden Globes nomination for Best Supporting Actress, Comedy. You would never guess what her road to becoming a top comedian and actress in Hollywood looked like.
Before Janelle James became a comedian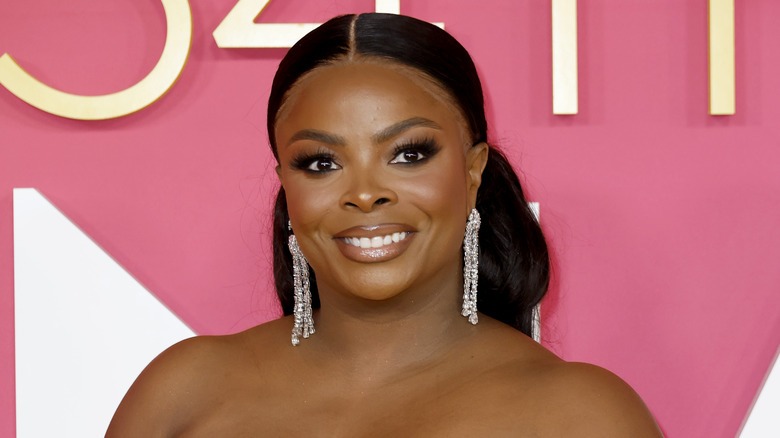 Frazer Harrison/Getty Images
Unlike most celebrities, Janelle James has made it difficult for the press to discover every detail of her personal life. In an interview with Vanity Fair, James remarked, "My whole family is very private. So I don't know how realistic it is, but I'd like to keep part of myself out of this machine if possible." James has successfully kept much of her background out of the public eye. However, the parts of her story that she has chosen to reveal piece together to create a fascinating story.
Janelle James spent her childhood in St. Thomas, Virgin Islands until she reached high school. At that point, James and her mother moved to Maryland. When James was off to college, she was a world away from beginning her journey in comedy. She had thought she wanted a career in high fashion, starting school at the country's top university for design — FIT. After graduation, she resigned from this dream and began taking work she wasn't exactly passionate about. In an interview with Variety, she explained, "I was just making money. That's what New York was about." 
A good chunk of time would pass before James made her way to comedy.
How Janelle James arrived where she is today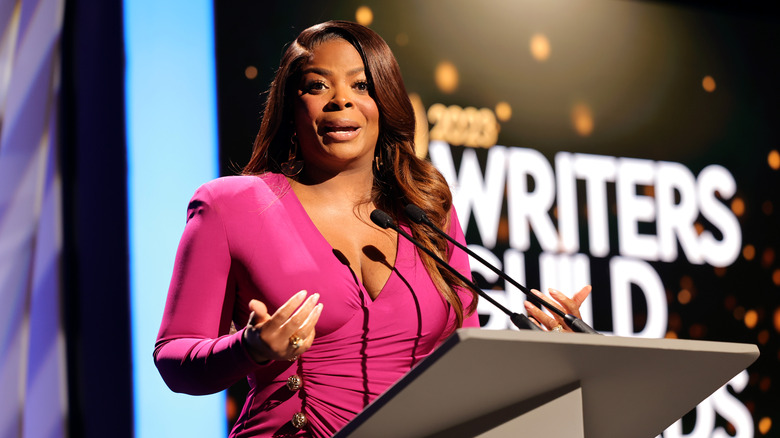 Amy Sussman/Getty Images
More often than not, when we hear the life story of someone who made it in the entertainment industry, we learn that they've dedicated their entire life to getting where they are. Refreshingly, this is not the case for Janelle James. In an interview on "Jimmy Kimmel Live," James explained that she began stand-up comedy on a whim later in life. While living in Champaign, Illinois, she took a flyer for an event with an open mic. With little rhyme or reason, James showed up, gave it a go, and fell in love with stand-up comedy. She revealed what this was like to Vanity Fair, saying, "Getting laughs is addicting. That's why we stand-ups never quit."
Kimmel asked her, "What were you doing at the time?" James responded, "Being a mom." James followed her newfound joy on stage, and before she knew it, comedy legend Chris Rock was calling her up on the phone, asking her to tour with him. 
Following this breakthrough into the spotlight, James went on to tour with other prominent comics, such as Amy Schumer and David Cross. Years later James has received accolades for her variety of projects as an actress, comedian, writer, and podcaster.