What We Know About Gwyneth Paltrow And Brad Pitt's Former Romance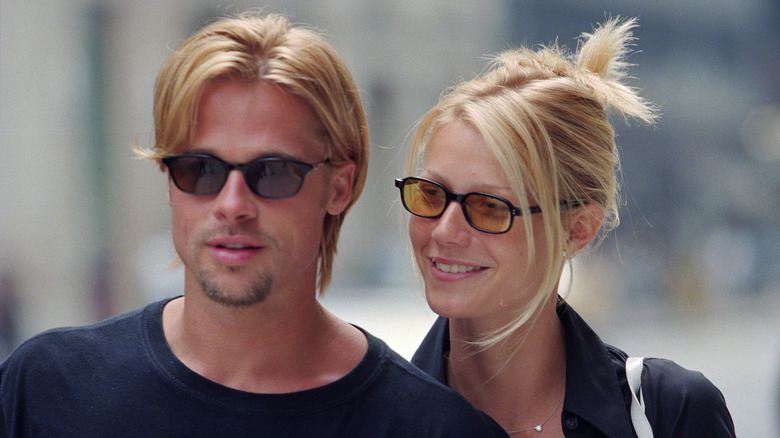 Lawrence Schwartzwald/Getty Images
It's no secret that Hollywood relationships garner endless public interest and attention, but in a surprising interview, Gwyneth Paltrow opened up about her past relationships and discussed what her infamous breakup with Brad Pitt was really like. Paltrow and Pitt dated for three years from 1994 to 1997 and were seen as Hollywood's "it" couple in that era. 
The two stars met while filming the psychological thriller, "Se7en" in 1994, and Pitt later told Rolling Stone that falling for Paltrow wasn't hard. While dating, the couple was constantly followed by the media, and their high-profile relationship was broadcasted to the public.
The Hollywood couple called off their engagement, which shocked fans and left many wondering what caused the split. According to Entertainment Weekly, Paltrow said: "People are, like, obsessed with knowing why ... I think, What do you mean, why? When two people aren't supposed to be together, they're not supposed to be together."
The reason behind Gwyneth Paltrow and Brad Pitt's breakup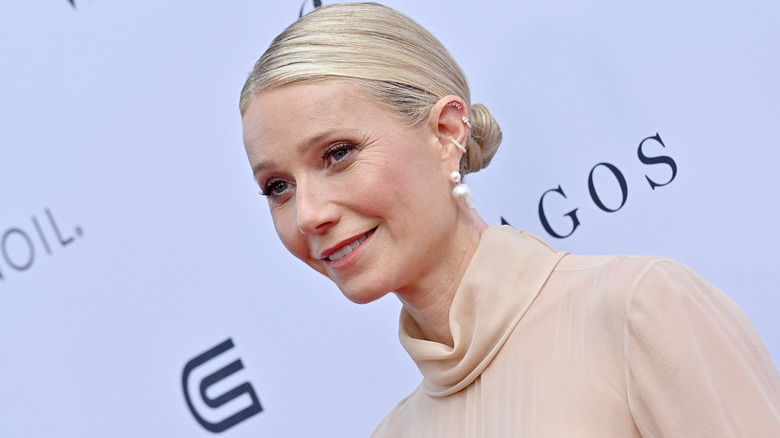 Axelle/bauer-griffin/Getty Images
During an interview on the Call Her Daddy podcast, Gwyneth Paltrow shared with host Alex Cooper that her and Pitt's connection was instantaneous, and the pair got engaged after just two years of dating one another.
Paltrow revealed that she was the one to eventually call off the engagement, as she didn't feel clear about what she wanted and she wasn't ready to make the commitment to a marriage. Paltrow told Cooper: "There were a number of things that had happened, he was nine years older than me so he was far more ... he knew what he wanted, he was ready to do it and I was kind of all over the place, so it was really one of those difficult things ..."
Paltrow described the breakup as being hard and feeling heartbroken after the split, but knowing it was the right thing to do. Years after their breakup, the couple managed to reconnect and rekindle a friendship (via People). 
The two stars remain close friends to this day
Kevin.mazur/Getty Images
In an interview, Paltrow shared with Entertainment Tonight, "When we first broke up, we weren't friends for a while and then we sort of found our way back, probably about 18 or 19 years ago, something like that, and then just kind of stayed in touch over the years."
Today, Pitt and Paltrow still remain close friends and aren't afraid to express their love and adoration for one another.
In an interview between Paltrow and Pitt for Gwyneth's website, Goop, the pair openly expressed their appreciation for having each other in their lives. "And it's lovely to have you as a friend now," Pitt said, to which the actress agreed, "It is." "And I do love you," said Pitt. Paltrow replied, "I love you so much." While some people may find remaining friends post-breakup too difficult, staying friends with an ex can strengthen your relationship, and Paltrow and Brad Pitt's longtime friendship is one that's strong and genuine.