Why Zendaya Refused To Kiss Her Disney Co-Stars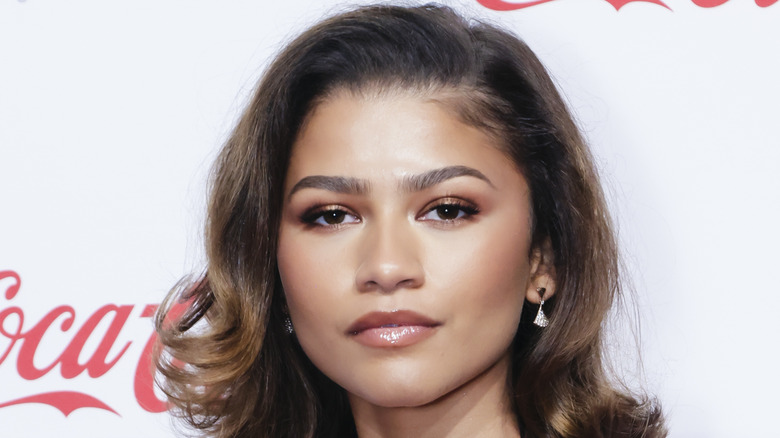 Greg Doherty/Getty Images
Zendaya has become a household name in Hollywood, making waves both in the entertainment and fashion industries. The actor, singer, and fashion icon has already made a significant impact, and it seems like she has no plans of slowing down.
She's busy starring in different blockbuster films and gracing numerous magazine covers and red carpets with her daring and unique style. Zendaya has definitely come a long way and was even named one of Time's 100 most influential people of 2022. She has also used her platform to advocate for issues such as body positivity and racial justice. 
The stunning transformation of Zendaya from being a Disney star to becoming an award-winning actor is impressive. Before she really made it both on the small and big screen, one of her biggest breakthroughs was starring in the hit Disney Channel show "Shake It Up," which premiered in 2010. While doing the show, Zendaya only had a rule: no kissing scenes. It's pretty reasonable since she was only 14 years old at the time, but she had a deeper reason why she refused to kiss her Disney co-stars.
A strict rule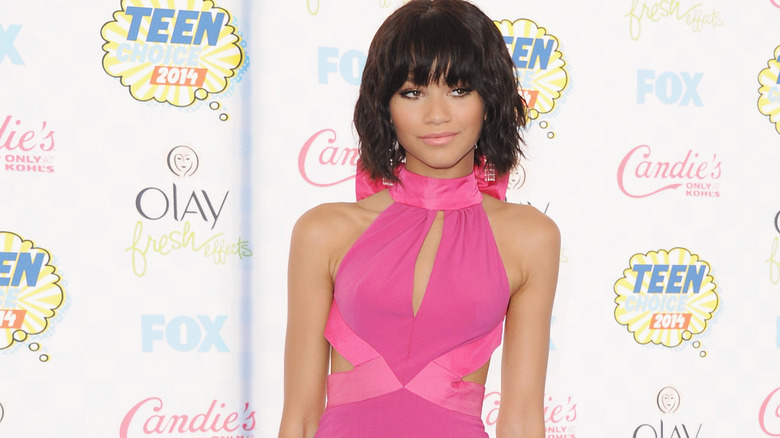 Jon Kopaloff/Getty Images
Zendaya admits that during her teenage years as an actor, she refused to have her first kiss while filming for "Shake It Up." She was very firm about refusing to kiss her co-stars on screen and established the rule early on in her career — and stuck with it. "I remember being on 'Shake It Up' and being like, 'I'm not gonna do this. I'm going to kiss him on the cheek because I haven't been kissed yet so I don't want the kiss to be on camera,' she told British Vogue in 2021.
Zendaya's commitment to her values and principles helped her establish a strong personal brand and fan base. She is known for her authenticity and her willingness to be true to herself. This has also translated to her acting roles, where she has taken on challenging and diverse characters, from a substance abuser Rue in "Euphoria" to boyish MJ in the "Spider-Man" franchise.
Zendaya is a force to be reckoned with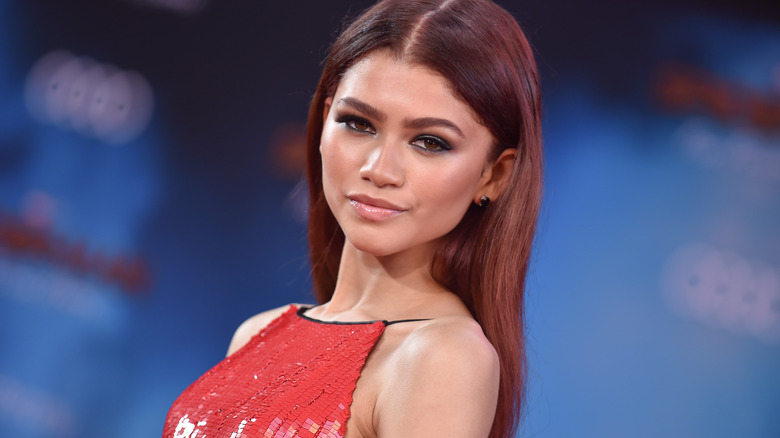 DFree/Shutterstock
Zendaya has earned multiple acting awards and nominations for her remarkable performances on television and film. She bagged her first Emmy Award for outstanding lead actress in a drama series for her role as Rue Bennett in the hit HBO series "Euphoria" in 2020, and then won the same award in 2022. Her talent and hard work definitely paid off. She even admitted that it was painful to play Rue in Season 2 of the series. In addition to her Emmy, Zendaya has been nominated for several other prestigious awards throughout her career. These include the Screen Actors Guild Awards, the Critics' Choice Television Awards, and the MTV Movie & TV Awards.
With so much success and many achievements, the actor remained grounded and dedicated to her craft. Being an advocate of self-love, she imparted her mindset on how she stayed grounded while maintaining her self-confidence. She told Elle Canada, "You can't compare yourself to anyone because you're not like anyone else. You're always going to win the 'you' game. No one will ever be as good at being you as you are. So embrace that and find the things that make you happy and bring you joy and make you feel fulfilled. It's one thing to be inspired by someone, but comparison — that's a slippery slope."