The Meaningful Reason Gwyneth Paltrow Gets Along With Her Famous Exes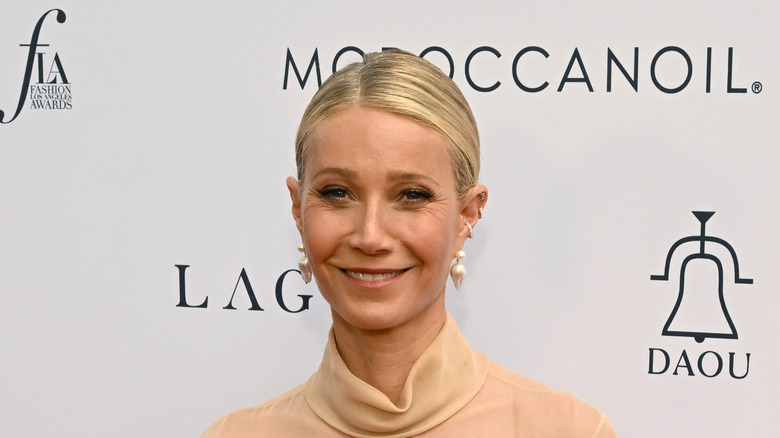 Michael Kovac/Getty Images
Ending a relationship is never easy, and it can be even harder remaining friends with your exes after all is said and done. A YouGov poll surveyed 1,000 Americans who have at least one ex-romantic partner, and 44% of people — the largest percentage — claimed they aren't friends with any of their exes. While it may not be popular to be friends with your ex, there are some who swear by the practice. Gwnyeth Paltrow is showing us that staying friends with an ex can strengthen your relationship and be key to having an amicable breakup. 
The Hollywood star has an impressive list of high-profile relationships, with Brad Pitt, Ben Affleck, and Chris Martin being just a few of the men who Paltrow has dated in the past. While no stranger to public breakups, she remains on friendly terms with most of her exes, showing that a breakup doesn't always have to end badly.
She believes in conscious uncoupling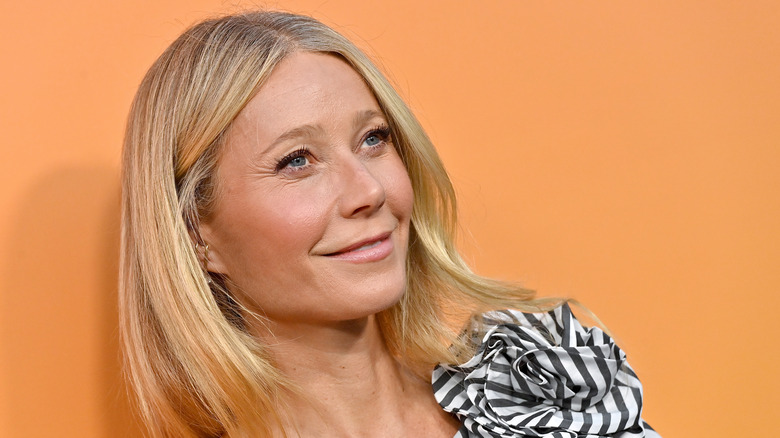 Axelle/bauer-griffin/Getty Images
According to Marie Claire, Gwyneth Paltrow shared the "ask me anything" tab on Instagram, to which a fan asked, "Are you still on good terms with your exes?" Paltrow replied, "Pretty much. I really believe in conscious uncoupling, when you spend meaningful time with someone, it's nice to have it morph into friendship. I don't want to have bad blood with anyone, ever (if I can help it)."
Katherine Woodward Thomas, a licensed marriage and family therapist, told InStyle, "Conscious uncoupling is really about the art of consciously completing things that matter to us in a way that lets us move on. It's about resolving a lot of the very difficult feelings like anger or rage or the feeling of unfairness, desiring to get revenge or get that person back." 
The A-list actress is known for having friendships with her exes, including ex-husband and Coldplay frontman Chris Martin. On Martin's 46th birthday, Paltrow posted a selfie of the two smiling together to her Instagram, captioning it, "Happy birthday to the sweetest father and friend. We love you, cajm."
Gwyneth Paltrow and Brad Pitt remain close friends to this day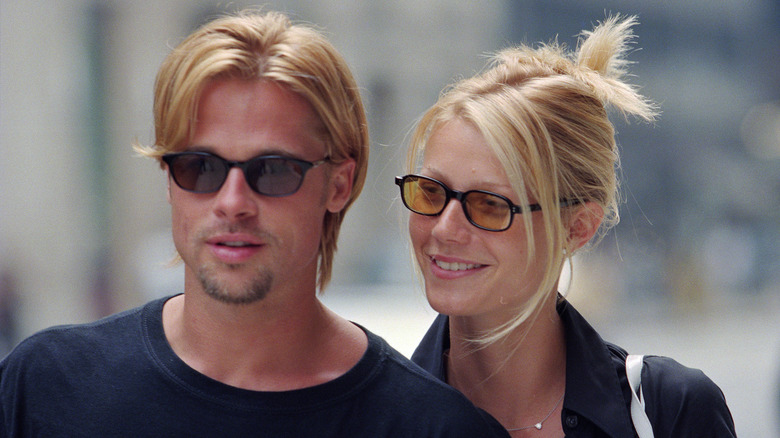 Lawrence Schwartzwald/Getty Images
Not only is Gwyneth Paltrow close friends with her ex-husband, but she's friends with her ex-fiancé as well. Another notable and high-profile ex that Paltrow still has a friendship with to this day is Brad Pitt. The two were the Hollywood it couple of the '90s and got engaged after two years of dating, but ultimately parted ways shortly after. 
Paltrow interviewed Pitt for her lifestyle website, Goop, about his luxurious fashion label, God's True Cashmere. The pair went on to reminisce about Paltrow's father, their past relationship, and how things worked out the way they were meant to in the end. In the interview, Pitt told Paltrow, "And it's lovely to have you as a friend now," to which Paltrow replied, "It is." The two then shared with each other that they love one another, showing just how strong their friendship is after all of these years.