Why Sophie Turner And Joe Jonas Are Private With Their Children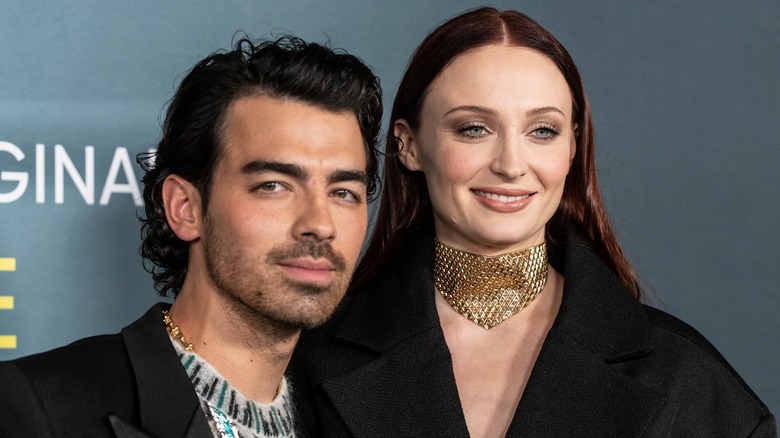 lev radin/Shutterstock
"Game of Thrones" actor Sophie Turner and singer Joe Jonas may be superstars, but they do not want that life for their young children. The couple, who married in May 2019, share two daughters. Since becoming parents, they've both been vocal about keeping their kids out of the public eye, and for good reason.
Both Turner and Jonas were just teens when they were thrust into the spotlight. Jonas was just 15 years old when he and his brothers Nick and Kevin got started on their debut album for their band, The Jonas Brothers. They were signed to Columbia Records before heading to Hollywood Records, where their careers took off. From there, the brothers became pop culture icons. This meant extra eyes on them at all times, even after their breakup in 2013.
Turner has a similar tale, being cast in August 2009 as Sansa Stark in HBO's "Game of Thrones." The series began filming in 2010 when she was just 14 and debuted the following year. As young people in the entertainment industry, they both understand the need for privacy and want their daughters to have theirs for as long as possible. 
Sophie Turner once blasted the paparazzi for photographing her daughter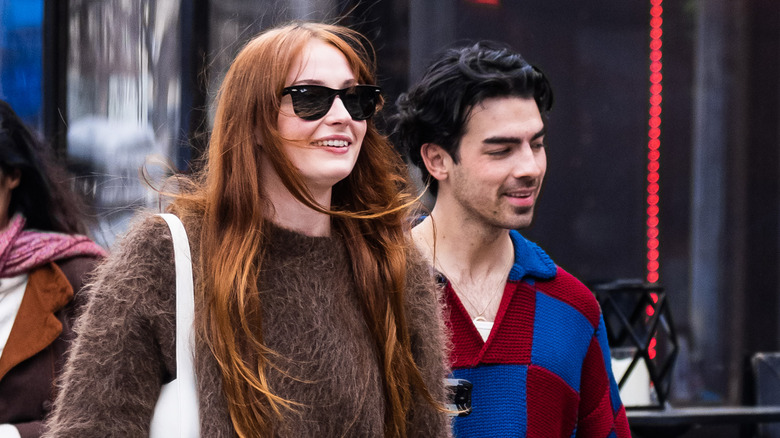 Gotham/Getty Images
Emmy-Award-nominated actress Sophie Turner does not back down from people trying to sneak a peek at her children. Two years ago, she made headlines after publicly slamming the paparazzi for filming her first daughter, Willa, whom she welcomed with husband Joe Jonas in 2020. Their second daughter was born in July 2022, though her name has not been released. In May 2021 photos of Turner and Willa together hit the internet, a move that greatly offended the 27-year-old. Once she caught wind of the images circulating, Turner took to her Instagram story to demand that her daughter's photos be removed.
"She is my daughter. She did not ask for this life, to be photographed. It's f*****g creepy that grown old men are taking pictures of a baby without their permission. I'm sickened, I'm disgusted, and I'm respectfully asking everyone to stop following us around and stop trying to take pictures of our daughter and especially printing them," she wrote in said Instagram story.
Publications have seemingly responded by respecting her wishes. Many images that are published of the family have blurred out the faces of the girls. Still, given how strong of a reaction she had to those unedited picturing circulating on the net, Turner likely prefers that no images of her children appear online in any capacity.
Sophie Turner and Joe Jonas never intended for their children to be in the public eye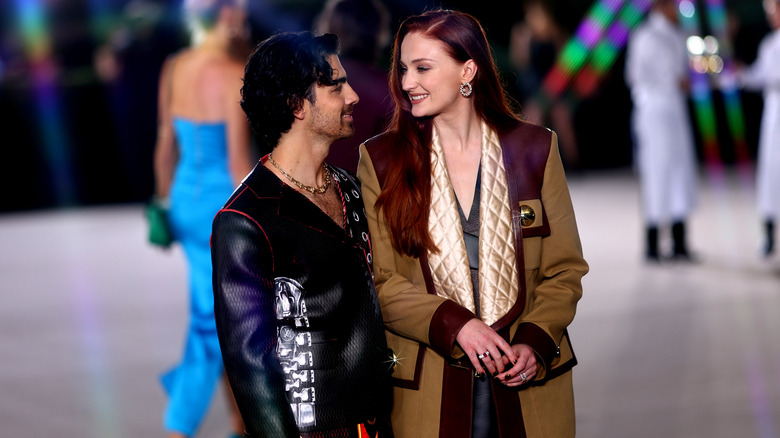 Matt Winkelmeyer/Getty Images
Sophie Turner and Joe Jonas' relationship as a whole has been moderately guarded. The two attempted a secret Las Vegas wedding in 2019, though it was captured on Instagram by friend, Diplo. They then held a larger ceremony with friends in June of that year at a chateau in France. Aside from snapshots released on the web, the pair has been extremely selective about what they share regarding their romance and home life.
Unfortunately, their privacy pact was accidentally compromised earlier this month when Turner herself unintentionally shared a video of their daughter on Instagram. The actor immediately realized what had happened and deleted the clip, though the damage was already done. It was apparently up long enough to generate fear that somebody may have screenshotted it. Turner called the post an "honest mistake." She maintained that she would never purposely share images of her girls, as they "deserve the right to grow up out of the public eye," also saying "I would greatly appreciate if anyone who has reposted on any other platform, please delete the video," she asked her millions of followers.
People may view Turner and Jonas' measures as extreme. However, in a world where fan accounts dedicated to children exist, they have reason to be concerned. No matter their reasoning, their decision to keep their kids out of the media should continue to be respected.