Shania Twain Once Opened Up About Her 'Sour' Meet-Up With Oprah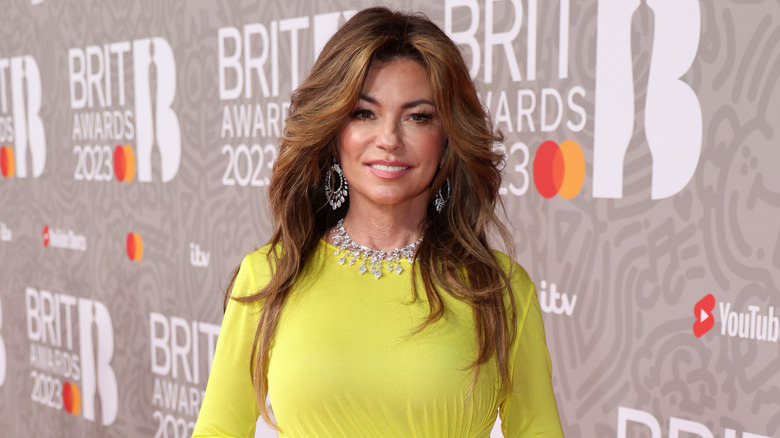 Jmenternational/Getty Images
Shania Twain is a Canadian icon known for her unforgettable albums with hits including "Man, I Feel Like a Woman" and "Party For Two." After releasing the album, "The Woman in Me" in 1995, Twain took the music industry by storm and caught everyone's attention with her undeniably catchy take on the country music genre. The country singer has sold over 85 million albums and is the top-selling female artist in country music history (via Canadian Music Hall Of Fame) making her a force to be reckoned with. 
While she is a worldwide superstar idolized by many, the songstress too has had her share of awkward experiences. Twain recalls one of her most memorable dinners ever being with the famous TV host, Oprah Winfrey but says the dinner didn't go as planned. The worldwide star definitely won't be forgetting the occasion anytime soon, but not because of how smoothly it went. 
The two did not see eye to eye on religion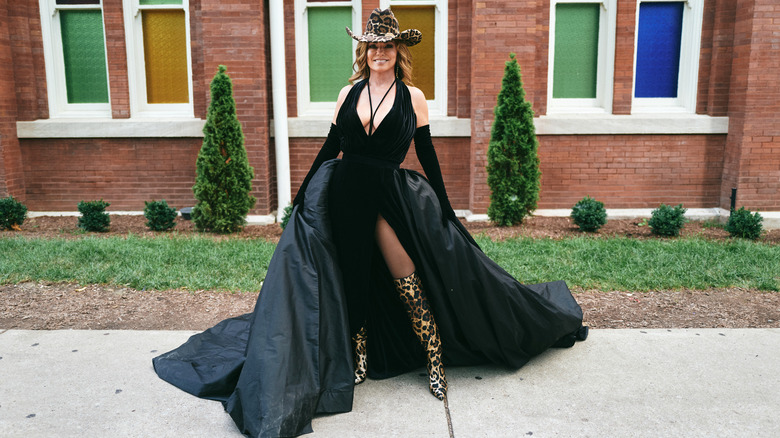 John Shearer/Getty Images
While appearing on an episode of the Table Manners podcast, Shania Twain spoke candidly to host Jessie Ware and her mother, Lennie about the experience. "It was great to just sit and have real talks, but as soon as we started talking about religion, it all went sour." 
In the interview, Twain shared that Oprah Winfrey is quite religious, while the songstress claims she is more of a spiritual person and is willing to experiment with a variety of belief systems rather than locking herself into one. 
During their meeting, the country singer was open to having a conversation about their religious differences, but, she recalled that things were a bit tense to do so. "There was no room for debate, and I like to debate . . . Canadians like to debate everything. So, I'm like, 'Oh, OK. It's time to change the subject'" Twain told Jessie and Lennie. The superstar reflected on a life lesson the moment reminded her of, "Everyone always says, 'Never talk about politics or religion." 
Oprah shares she is inspired by other religions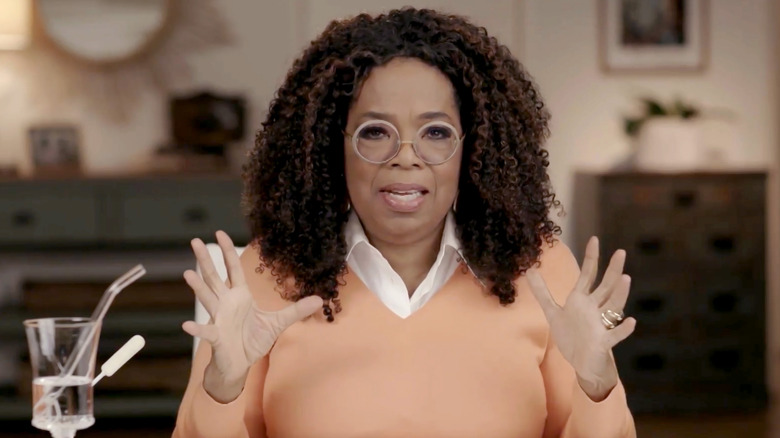 Arturo Holmes/Getty Images
Shania Twain doesn't claim to be committed to any one religion while Oprah Winfrey openly shares her religious beliefs publicly, claiming that she is a practicing Christian.
The TV icon maintains that she has respect for those who share religious beliefs and practices that differ from hers. On a broadcast of Winfrey's "Oprah's Lifeclass" program, she explained: "I am a Christian, that is my faith. I'm not asking you to be a Christian. If you want to be one I can show you how. But it is not required . . . I have respect for all faiths."  
Winfrey has even shared that she finds inspiration in other religions, including Sufism — a mystical Islamic belief and practice which she does a daily reading from. Although the two stars didn't manage to see eye to eye on religion during their dinner, Twain continues to share her praise for Winfrey, sharing on the podcast, "She's such a smart lady."