Taylor Swift Explains Why So Many Of Her Songs Are About Her Life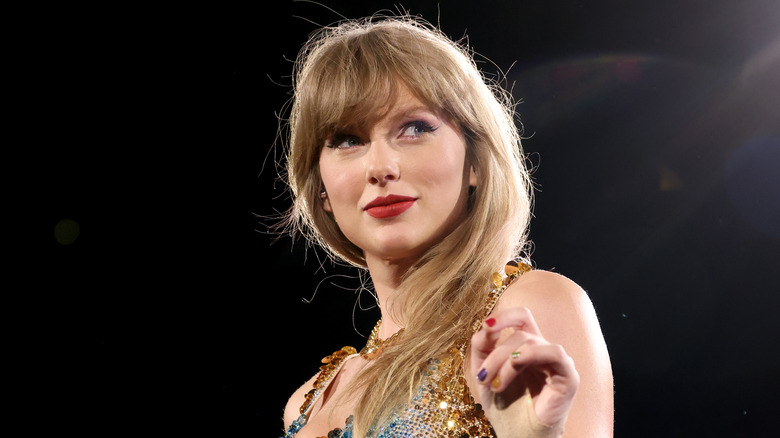 John Shearer/tas23/Getty Images
Taylor Swift is known for her deeply personal songs — but have you ever wondered why she taps so much into her own life experiences when penning a song? In a 2019 piece penned for Elle UK, the singer talked about why she gets so personal with her lyrics.
"I love writing songs because I love preserving memories, like putting a picture frame around a feeling you once had. ... I like to be able to remember the extremely good and extremely bad times," she shared.  Swift went on to explain that part of the way she remembers these moments is to memorialize even minute details, saying,"I want to remember the colour of the sweater, the temperature of the air, the creak of the floorboards, the time on the clock when your heart was stolen or shattered or healed or claimed forever. ... I thrive on the challenge of sprinkling personal mementos and shreds of reality into a genre of music that is universally known for being, well, universal."
This makes sense, considering that Swift has written songs about a lot of people – in fact, her openness and vulnerability can be said to be a main contributor to her popularity.
She has opened up about how important personal details are to her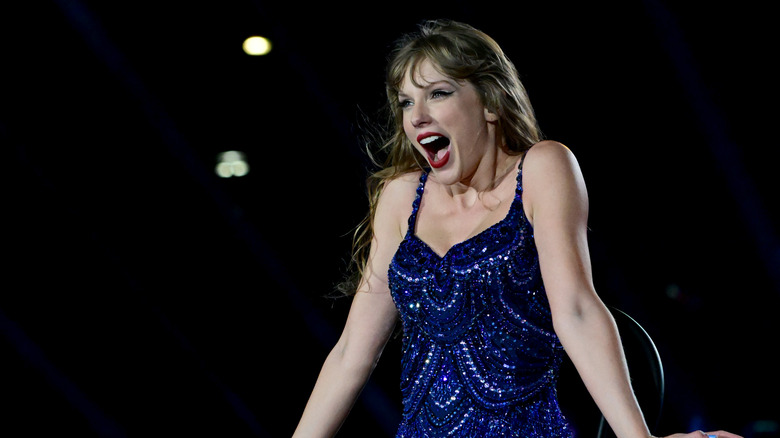 Lisa Lake/tas23/Getty Images
Taylor Swift went on to discuss connection and why she thinks her songs are relatable to so many people despite the fact they are highly specific. "I think these days, people are reaching out for connection and comfort in the music they listen to. We like being confided in and hearing someone say, 'this is what I went through' as proof to us that we can get through our own struggles," she wrote in her essay for Elle. "We actually do NOT want our pop music to be generic. I think a lot of music lovers want some biographical glimpse into the world of our narrator, a hole in the emotional walls people put up around themselves to survive."
She also gave examples of other songs that incorporate personal details, naming Drake's "In My Feelings," "Closer" by The Chainsmokers featuring Halsey, and Camila Cabello's "Havana," all of which were well-received. However, although Swift tends to keep her songwriting personal, she has also branched out and written songs about topics that aren't specific to her life on occasion, notably with her two 2020 albums "Folklore" and "Evermore."
The singer has delved into her imagination a few times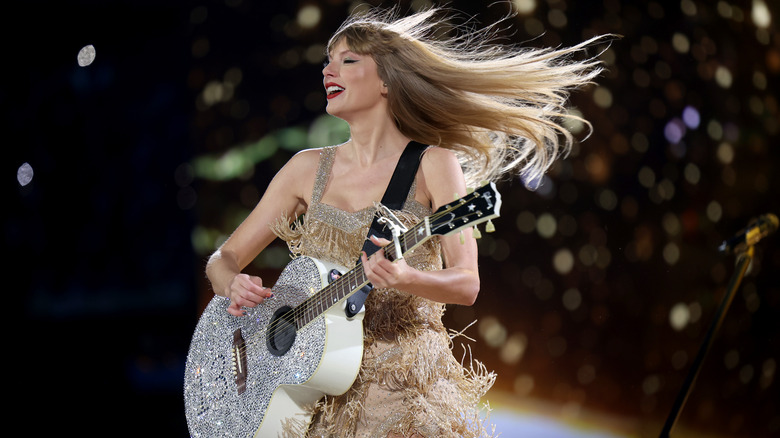 Scott Eisen/tas23/Getty Images
Each Taylor Swift era has a distinct theme, and the "Folkmore" and "Evermore" eras were no different. The main difference between these albums and the rest of Swift's work is that she has been open about delving more into her imagination to create them. "In isolation my imagination has run wild and this album is the result. I've told these stories to the best of my ability with all the love, wonder, and whimsy they deserve. Now it's up to you to pass them down," she shared in a tweet announcing the release of "Folklore." 
Similarly, when "Evermore" was released, Swift shared an Instagram post with a similar theme. "I've never done this before. In the past I've always treated albums as one-off eras and moved onto planning the next one after an album was released," the caption reads. "There was something different with folklore. In making it, I felt less like I was departing and more like I was returning. I loved the escapism I found in these imaginary/not imaginary tales. I loved the ways you welcomed the dreamscapes and tragedies and epic tales of love lost and found into your lives. So I just kept writing them."
Even when she isn't writing about her own life, it seems Swift's love for small details and specificities sticks around.