Expert's Explosive Claims Suggest William And Kate's Marriage Isn't So Rosy After All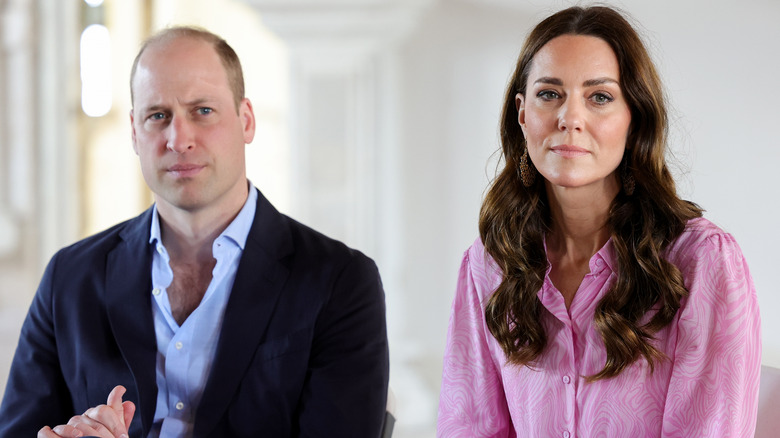 Chris Jackson/Getty Images
William, Prince of Wales and Catherine, Princess of Wales are one of the most poised duos in the royal family. Whether appearing at major events, like King Charles' coronation ceremony, or posting to their official Instagram profile, William and Kate often appear put-together and perfectly in sync.
Behind closed doors, too, the pair reportedly work together to survive the trials and tribulations that come with being in the spotlight. In 2021, an insider revealed to Us Weekly, "Kate's used to all eyes being on her. Being in a strong, solid marriage to William helps. They lean on each other for support during difficult times and will talk through their problems. She's been her husband's pillar of strength throughout [his highly publicized rift with brother Prince Harry]."
Now, Tom Quinn, royal insider and author of "Gilded Youth: An Intimate History of Growing Up in the Royal Family," tells Express the reason they work so well together — both in the public eye and in private — comes down to the example set by the late Queen Elizabeth II. "Because William adopts the manners and ways of behaving of his grandmother and Kate is very good at not complaining, both of them have stuck to the thing that made Queen Elizabeth II such a remarkable monarch. [...] They very rarely complain and when they do it's always in measured terms." Even so, Quinn revealed that these dignified royals have their fair share of marital problems.
Insider claims Kate treats William 'like the fourth child'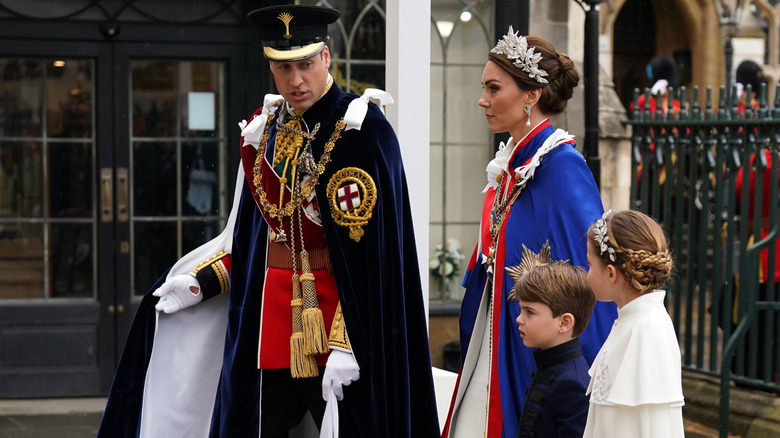 Wpa Pool/Getty Images
No marriage is without its weaknesses, and the same can be said for William, Prince of Wales and Catherine, Princess of Wales, according to expert Tom Quinn. Quinn, who has ties to palace sources, shares with Express that Kate's approach to William is similar to the approach she uses with their three children, Prince George of Wales, Princess Charlotte of Wales, and Prince Louis of Wales. "Kate treats him [William] like the fourth child because he's prone to tantrums," the source revealed. Much like a mother may do with a fussy toddler, Kate reportedly takes the high road and de-escalates arguments, rather than getting sucked into the drama.
That's not to say they don't have quarrels, though. "They do have rows. It's not a perfect marriage. They have terrific rows," Quinn explained. "But, where some couples have a row and throw heavy vases at each other, William and Kate throw cushions at each other. It's always kept under control."
Evidence of this may have been on display earlier in May. Amid all of the drama surrounding King Charles' coronation, some onlookers speculated that the Prince and Princess of Wales had a heated argument just before the ceremony, reportedly showing up late and appearing tense upon arrival, according to the Mirror. But, knowing what we know now, it's no surprise that these two continued to maintain decorum during the monumental event.