Anna Kendrick Thought Kristen Bell Hated Her For Years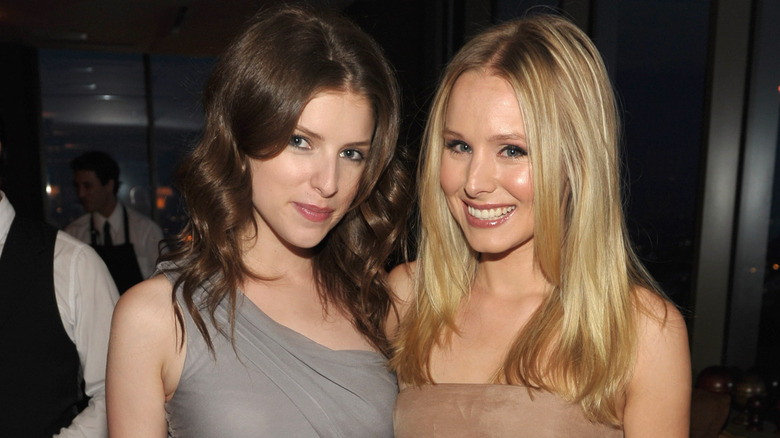 John Shearer/Getty Images
Feuds between celebrities or public figures gather quite a bit of media attention. Think Machine Gun Kelly and Eminem, who both wrote diss tracks toward each other, or all four members of The Beatles, who each seemed to be upset with other members at points in the band's split. Some of these feuds have happy endings or were blown out of proportion in the press. However, some could even be unbeknownst to those allegedly involved.
It is human nature to wonder or even worry about what others think of us, and those in the public eye are definitely not immune to this woe. Comedian John Mulaney once joked, "I need everybody, all day long, to like me so much. It's exhausting." 
Anna Kendrick may be well-liked by fans of films like "Pitch Perfect," "Trolls," and "Twilight," but she spent years thinking that fellow actress and singer Kristen Bell disliked her.
Kristen Bell was jealous of Anna Kendrick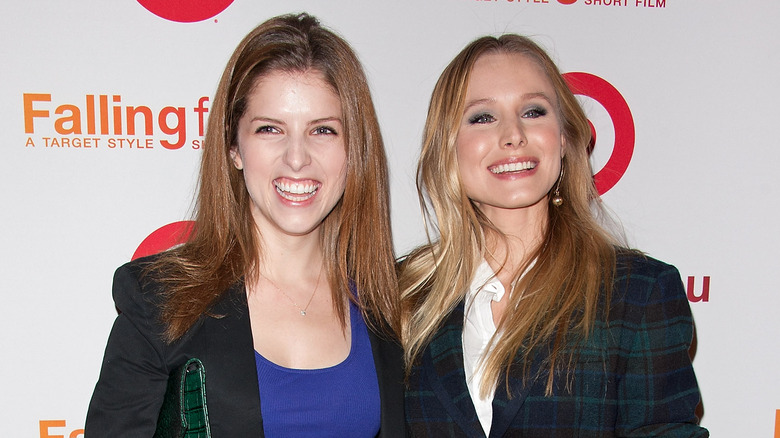 D Dipasupil/Getty Images
Anna Kendrick appeared as a guest on the "Armchair Expert" podcast hosted by Kristen Bell's husband Dax Shepard. Shepard revealed that Bell was jealous of Kendrick because of her talent. "I've known Kristen for fifteen years, she has only had jealousy over a single human, and it's been you," he stated. Shepard went on to mention that Bell "monitored" Kendrick's success, which saw her evolve from one of Twilight's lesser-known stars to a leading lady. Bell even lost some roles to her. At these revelations, Kendrick replied, "I actually have a funny thing with your wife where I never felt that she liked me."
Both Shepard and Kendrick conveyed that they were surprised that Bell harbored jealousy. Bell has enjoyed an enviable career herself. Along with voicing the lead character Ana in the hugely successful "Frozen" and "Frozen II" animated films, she has over a dozen live-action films to her name. Even still, Bell felt competition from Kendrick because she is also "short" and sings, as does Bell.
Dax Shepard assured Anna Kendrick that Kristen Bell never disliked her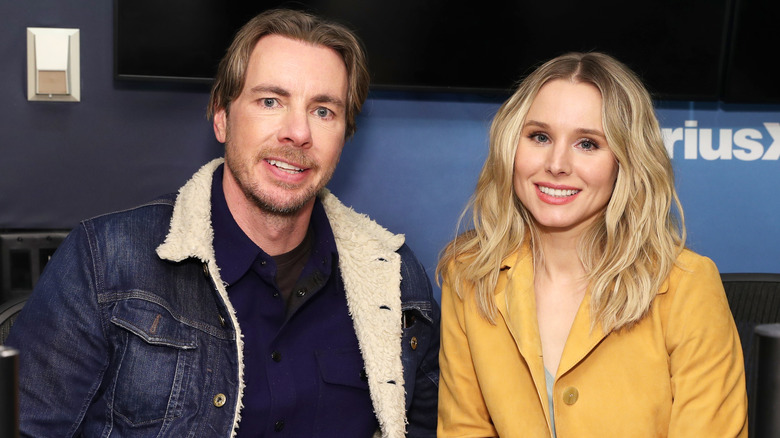 Cindy Ord/Getty Images
Further on "Armchair Expert," Anna Kendrick explained why she felt that Kristen Bell did not like her. "When it comes to like really sweet angelic blonde girls, I just assumed they think I am weird, they think I'm this weird little troll ... And I feel so rough around the edges that I was like, 'Oh, she must not like me,'" she explained. "I am sure that's just my projections, that's not actually how she feels."  
As previously mentioned, feeling or assuming that people don't like you without much reason is common. Regain, a relationship therapy service, attributes this to social anxiety or a lack of self-confidence. For Kendrick, it seems that being different is what makes her feel that others do not — or will not — like her. Dax Shepard confirmed that it really was just Kendrick's "projections." Shepard was steadfast in saying, "I have to be ultra clear with you: She never disliked you." 
Shepard's and Kendrick's revelations make her and Bell all the more relatable. Stars — they're just like us!