Fans Tell The List Which Royal Couple They Think Is The Most Authentic - Exclusive Survey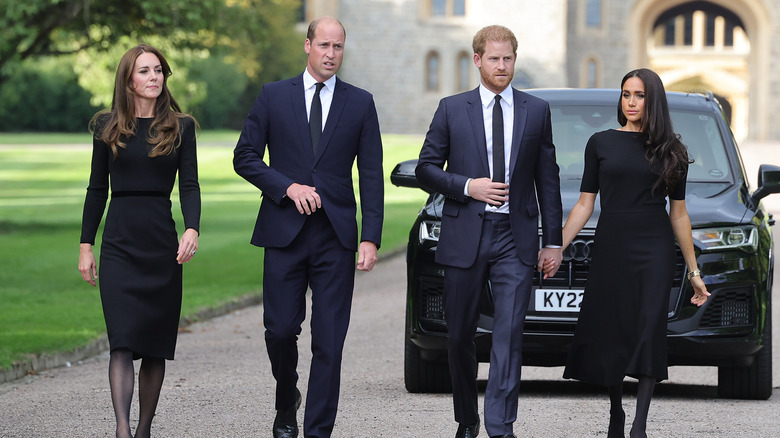 Chris Jackson/Getty Images
No matter what you might think of the British Royal Family, about monarchies in general, or about individual royals, one thing has been made abundantly clear over the past several decades: the world loves to both speculate about the relationships between royal couples and spectate when it comes to royal weddings and marriages. When the then-Prince Charles married Diana Spencer in 1981, around 750 million people in 74 countries tuned in to watch the ceremony, making it the most-watched wedding in history (via Guinness World Records).
And flash forward to the more recent past, Prince William's marriage to Kate Middleton has been making tabloid headlines for over a decade now, while Prince Harry's Marriage to Meghan Markle was the subject of a Netflix mega-hit, the docuseries "Harry and Meghan," which is, to date, the most popular and most-watched documentary Netflix has ever produced (via CBS).
Of course, for royal couples, a large part of winning public approval is wrapped up in appearing genuine, not just as individual people, but also as a genuinely-in-love, genuinely cohesive partnership.   
What our readers think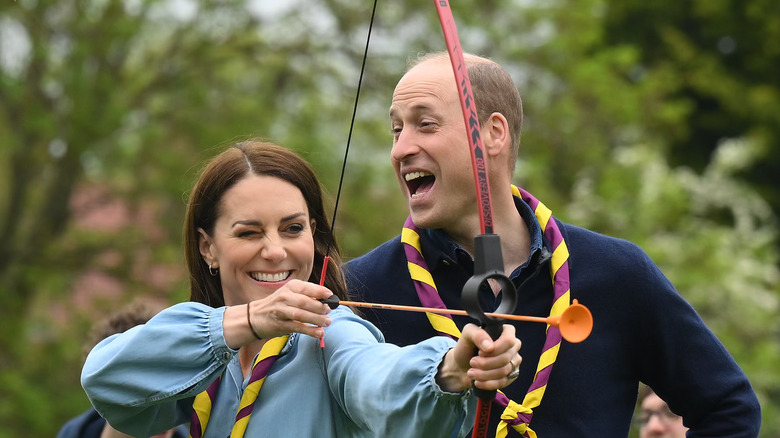 Wpa Pool/Getty Images
With this in mind, we asked our readership which couple in the British Royal Family strikes them as the most genuine. An impressive 42,000 of our readers responded to the survey, sharing their thoughts with us. Coming in in last place, with only 3 percent of the vote, are the newly-crowned King Charles III and Queen Camilla. Considering that their relationship was, at one time, an extramarital affair, we can understand how some folks might be rubbed the wrong way by this couple. Next up are Princess Anne and Timothy Laurence with 7 percent of the vote. 
Harry and Meghan, though the show about their relationship and their life was wildly popular, only clocked in with 11 percent of the vote, landing them third from the bottom. Prince Edward and Duchess Sophie earned a respectable 16% of the vote, landing them in second place. But earning the top spot by a wide margin are The Prince and Princess of Wales, William and Catherine. Will and Kate earned 63 percent of the vote, earning them the title of most genuine, according to the readers of The List. It seems even rumors of infidelity can't shake this couple from their top spot in the hearts of our readership.