Whatever Happened To The Young And The Restless' Mac?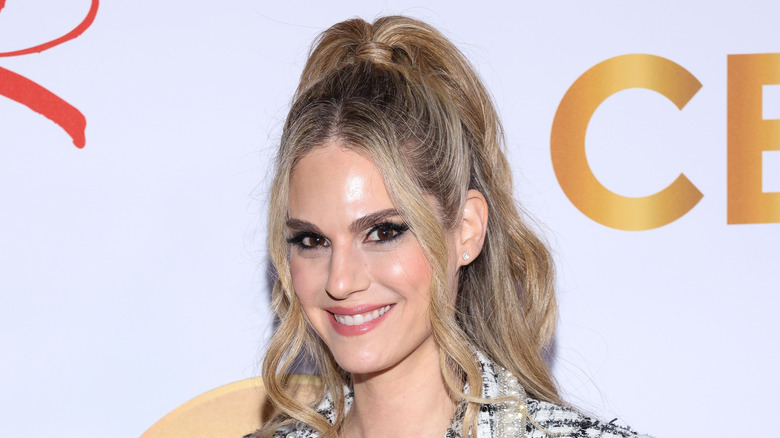 Victoria Sirakova/Getty Images
Over its fifty illustrious years, "The Young and the Restless" has rewarded us with hundreds of characters that have earned our affection and scorn in equal measure. One character we deeply sympathized with over many years and who had to endure some truly devastating moments is Mackenzie "Mac" Browning.
The character was first introduced in 1999 and was played by Ashley Bashioum, Rachel Kimsey, Clementine Ford, and most recently, Kelly Kruger, who returned to the role in 2018 for the "Y&R" 45th-anniversary celebration. Kruger caught up with soap expert Michael Fairman in 2018 to discuss her return. Kruger was ecstatic about being invited to return as Mac. She said, "Absolutely 100% ... I was just so, so many emotions went through me because, you know, Mac was always a really important character to me. This show was always such an important place to me." Let's look at her story and the significant moments that shaped her life.
Mac discovered family with the Chancellors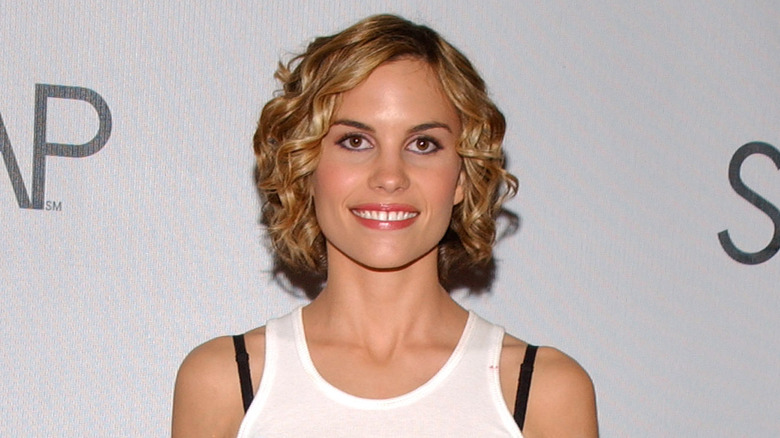 Jean-paul Aussenard/Getty Images
Mackenzie's story on "The Young and the Restless" began under challenging circumstances. Her journey started when the young Mac ran away from her mother, Amanda Browning (Denice Duff), and abusive stepfather, Ralph Hunnicutt (Daniel Quinn). Mac took refuge in the Genoa City homeless shelter, where she struck up a friendship with Katherine Chancellor (Jeanne Cooper). Soon, they discovered they had a familial relationship when it was revealed that Kay was the mother of Mac's biological father, Brock Reynolds.
The newfound grandmother and granddaughter bonded so much that Katherine invited Mac to come back to her estate, but unfortunately, she encountered matriarch Jill Abbott (Jess Walton), who took an instant dislike to Mac. Here, Mac met her first love interest — Jill's son Billy Abbott (then David Tom). Soon after, Billy threw an extravagant house party that escalated to the point where Mac was arrested for theft. Despite Jill's ill will towards Mac, following Billy's persuasion and attorney John Silva's assistance, she helped get the charges dropped.
Mac and Billy were forced apart by unforseen circumstances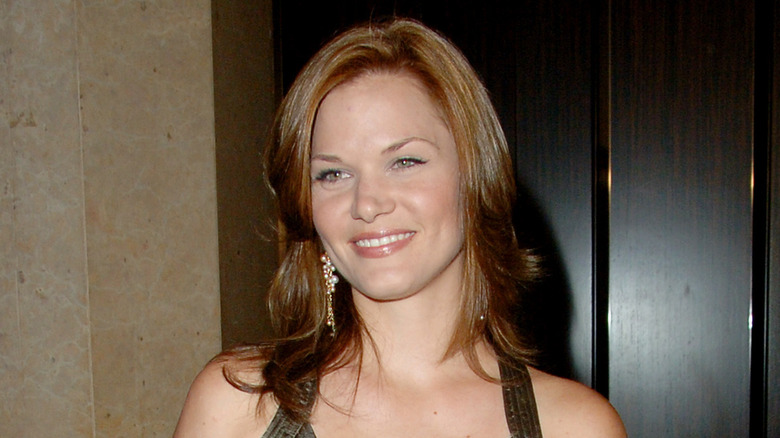 Jon Kopaloff/Getty Images
Billy Abbott and Mackenzie Browning began as friends as Billy was dating Brittany Hodges (Lauren Woodland) at the time. However, after Billy and Mac were unexpectedly named Prom King and Queen, their relationship became romantic, much to Brittany's despair. The development angered Jill Abbott, who forbade Mac from seeing Billy. As a result, Billy and Mac began seeing each other secretly, away from the Chancellor estate.
One day, Mac's mother, Amanda Browning, appeared and sought to regain custody of her daughter, though Katherine Chancellor had already been named her guardian. Tempers flared during Amanda and Mac's reunion, but when Mac admitted that she had fled due to her stepdad Ralph Hunnicutt's predatory behavior, Amanda sympathized because she had endured the same abuse. In a shocking development, Ralph arrived in Genoa City. After Amanda let him into the Chancellor mansion to help her steal jewelry, he encountered Mac. He attempted to make advances on her, but Billy appeared and heroically struck Ralph unconscious with a fireplace poker. After the two ran away and hid out, Ralph located them and attacked Billy, knocking him out. Thankfully, Larry (David Fralick) rescued Mac before Ralph could take advantage of her.
This traumatic experience brought Billy and Mac closer than ever. They decided to attend Genoa City University and move in together. Billy proposed, and Mac accepted, but it was soon discovered that Billy's mother, Jill Abbott, was Katherine's biological daughter — meaning the new fiances were actually cousins. The sad truth forced the two to break off their engagement.
Mac tried to move on with J.T. Hellstrom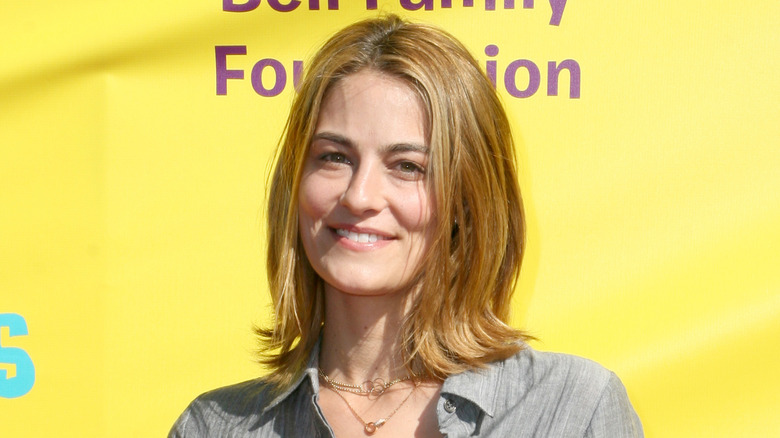 Gregg Deguire/Getty Images
A later storyline saw Mackenzie Browning and J.T. Hellstrom (Thad Luckinbill) begin dating. They moved in together, and he became her first intimate partner. Mac discovered she was pregnant with his child but was anxious about telling him. Tragically, Mac miscarried, and J.T. only found out about the pregnancy afterward and was infuriated that it was kept from him. J.T. then had a fling with Victoria Newman (Amelia Heinle) and then broke up with Mac.
Needing a change in her life, Mac left town in 2006 and relocated to New Orleans to be with her biological father, Brock Reynolds. Mac's portrayer at the time, Rachel Kimsey, gushed about her time on the show even though she only had the role for a year. She told her alma mater Brigham Young University, "I have the best job in the world. I get there at 7 a.m., and someone does my hair, my makeup, and dresses me. It's the coolest thing in the world."
Mac didn't end up with Billy or J.T.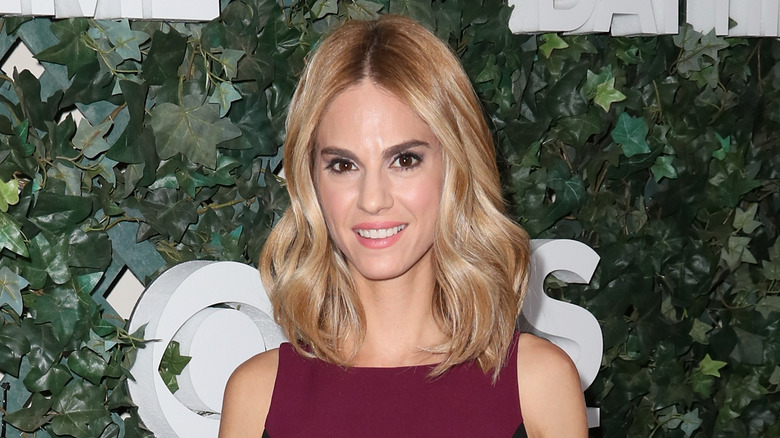 David Livingston/Getty Images
Mackenzie Browning returned to "Y&R" in 2009. At this point, it had been proven that Jill Abbott wasn't Katherine Chancellor's daughter, meaning Billy Abbott (then Billy Miller) and Mackenzie Browning weren't cousins after all. By this point, Billy was married to Chloe Mitchell (Elizabeth Hendrickson), but that didn't deter him from pursuing Mac now they were no longer related. Mac herself was dating Raul Guittierez (David Lago). Nevertheless, the two former sweethearts reunited once more.
Later, after an unceremonious breakup between Mac and Billy, she and J.T. got back together. They were subsequently married and had a son together named Dylan. In 2010, the couple moved to Washington, D.C. Mac briefly returned to the show in 2017 when it was announced that she and J.T. had divorced. He went on to date Victoria Newman, and in 2018 Mac and Victoria had a bonding moment at J.T.'s memorial service when he was presumed dead. The two bravely shared stories of being victims of J.T.'s abusive behavior. It was a touching and fitting conclusion for Mac, who, throughout her time on "The Young and the Restless," had been continuously victimized and mistreated.