Who Was Michael Douglas Married To Before His Power Couple Union With Catherine Zeta-Jones?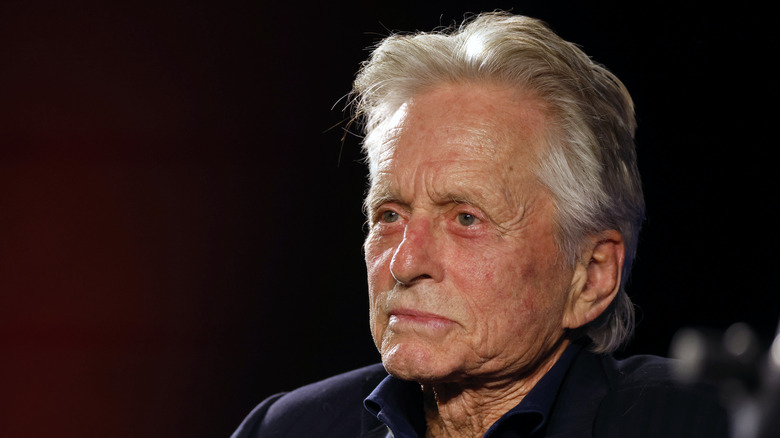 Pool/Getty Images
Catherine Zeta-Jones and Michael Douglas, two Hollywood icons, have not only made their mark individually in the entertainment industry but have also formed a dynamic power couple that has stood the test of time. Zeta-Jones is widely known for her classic beauty and versatility, and she has garnered critical acclaim for her performances in films such as "Chicago" and "The Mask of Zorro." Douglas, on the other hand, is a legendary actor and producer who has had a long and illustrious career spanning several decades. He has been recognized with several awards, including two Oscars.
Together, Catherine and Michael form a powerhouse duo that exudes elegance, grace, and love. But before Zeta-Jones' marriage to Douglas, he was actually married to someone else — film producer Diandra Luker. Douglas and Luker wed in 1977 but officially ended their marriage in 2000, the same year he tied the knot with Zeta-Jones. So who is this mysterious ex-wife?
Diandra Luker and Michael Douglas' two decades long marriage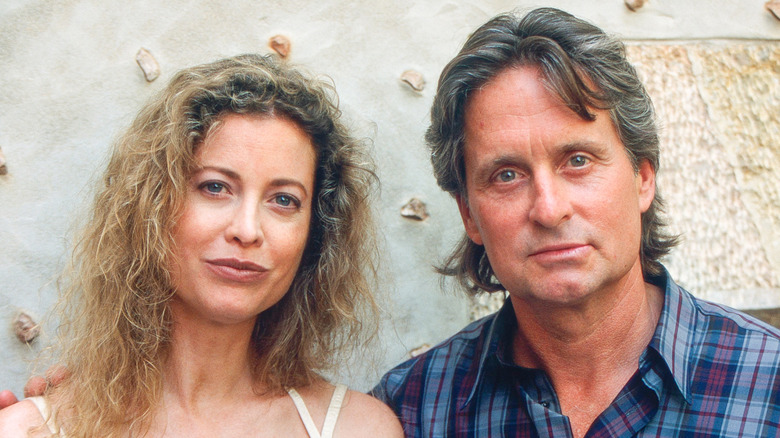 Stephane Cardinale - Corbis/Getty Images
Diandra Luker is an accomplished philanthropist and film producer who has carved her own path separate from her high-profile marriage. Luker is a daughter of a wealthy diplomat and met Michael Douglas at the inauguration ceremony of President Jimmy Carter. The pair began dating when she was only 19 years old, and he was 32. Despite their 13-year age difference, the couple got married only months later.
After their wedding in 1977, Luker got pregnant and gave birth to their son Cameron in 1978. They also purchased a 250-acre love nest called S'Estaca in Mallorca, the Mediterranean island where Luker grew up. "Michael understood the Mallorcan beauty and culture, and that's why he has continued to come for many years. We will only sell it to someone who knows how to love and care for it," Luker told Helen Cummins during an interview.
Unfortunately for the couple, their marriage ended, and their divorce was finalized in 2000 though they had been separated since 1995. Luker walked away with $45 million and their Santa Barbara residence, as well as half of their S'Estaca estate. For years the ex-couple shared the property until Douglas decided to buy out Luker's share in 2021. Douglas opened up about sharing a home with his ex-wife and admitted it was an uncomfortable situation for him and his current wife, Catherine Zeta-Jones. 
She's more than just Michael Douglas' ex-wife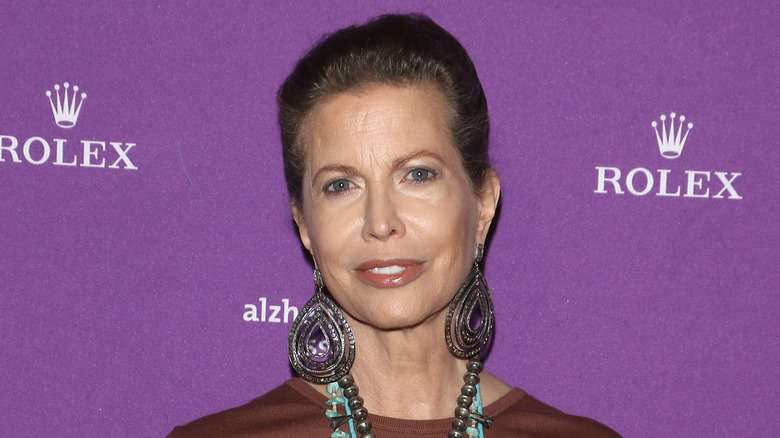 Jim Spellman/Getty Images
In 2011, the public called Diandra Luker greedy due to a lawsuit over whether Luker was entitled to earnings Michael Douglas made from the movie sequel "Wall Street: Money Never Sleeps" since the original had been filmed during their marriage. The film producer decided to defend herself once and for all in an interview with Harper's Bazaar in 2011. She said, "I am not a greedy person by nature. I ask myself every night if I should walk away." In fact, when she discovered Douglas was diagnosed with stage IV throat cancer, she wanted to end the court battle, but Douglas' camp decided to move forward. 
While Luker's marriage and highly publicized divorce from Douglas brought her into the public eye, she was able to embrace her independence and use her platform to support different causes. Luker redeemed herself and made a difference on her own merits. She was able to build a career as a film producer. Her involvement in film production started with "American Masters" in 1991. The series created by Susan Lacy that starred Josh Hamilton and Martin Scorsese marked the beginning of her foray into the world of filmmaking. Her last known film project was "Broken Lines" in 2008.
After the divorce, Luker focused on her philanthropic efforts and established herself as a dedicated advocate for various charitable causes, including the protection of the Sierra de Tramuntana mountain range. She has also been a vocal supporter of prison reform following her son Cameron Douglas' 7-year incarceration for drug possession.