Who Is Jennifer Lawrence's Husband, Cooke Maroney?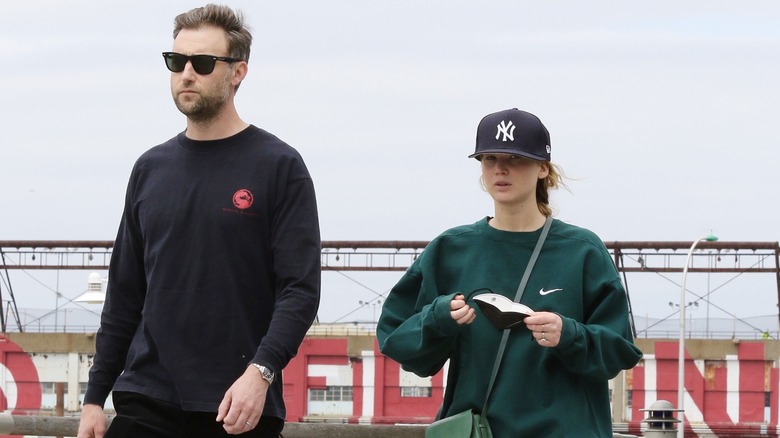 Mega/Getty Images
Jennifer Lawerence and art gallery director Cooke Maroney dated for less than a year before he got down on one knee and asked what some consider to be the biggest question of a lifetime. Lawrence said yes to his proposal and was spotted sporting the four-carat, elongated, cushion-cut diamond ring not long after the proposal in February 2019.
The two were married eight months later in Newport, Rhode Island. Lawrence said she wasn't looking for marriage when they initially met, but that quickly changed. "He's my best friend, so I want to legally bind him to me forever," Lawrence said jokingly on a podcast episode of NAKED with Catt Sadler. "And fortunately the paperwork exists for such a thing. It's the greatest. You find your favorite person on the planet and you're like, 'You can't leave!' So I wanted to take that offer."
In 2022, Lawrence and Maroney welcomed their first child, a baby boy, Cy. He was named after Cy Twombly, a postwar American painter who's one of Maroney's favorite artists. Fast forward to 2023 and the actor's name is back in the headlines, namely for the comedy film she's starring in "No Hard Feelings" which comes out in the summer of 2023, and her role in producing the documentary "Bread and Roses." Maroney, however, keeps a lower profile.
From rural roots to city life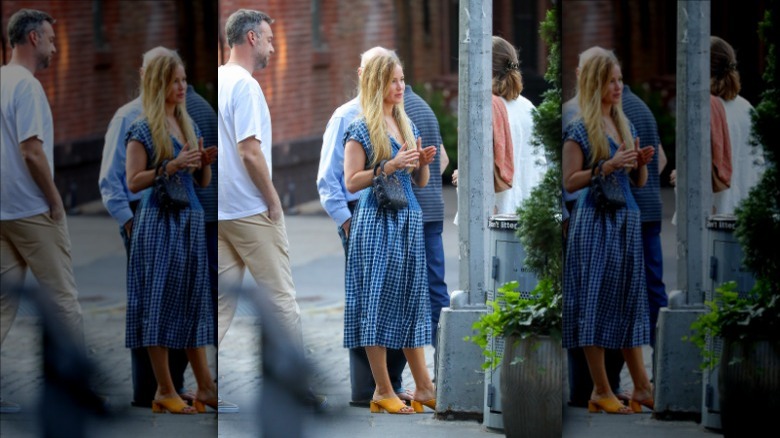 Mega/Getty Images
Cooke Maroney was born in New York City but grew up on Oliver Hill Farm in Leicester, Vermont. His parents operated a bed and breakfast on the farm, where they also cared for a multitude of animals. Cooke's parents wanted to maximize the time they could spend with Cooke, and later his sister Annabelle, so they left New York City. "I had to choose between working and having someone else take my kids to the park, or go to the park with all the nannies . . . it was a strange child society there," Cooke's mother Suki Maroney told Medium. "You didn't have families who were spending time together."
Reports reveal that Maroney was quiet, but that didn't stop him from being a lady's man during his time at Middlebury Union High School. Maroney wasn't exclusive to rural life. He returned to New York City to study art history at New York University. He's currently the art director at Gladstone Gallery in New York City.
Art runs in his family. James Maroney, Cooke's father, was once the Head of American Paintings at Christie's Auction House, and he still sells art to this day. Cooke followed in his footsteps by entering the art world, and successfully so.
Keeping smiles on her face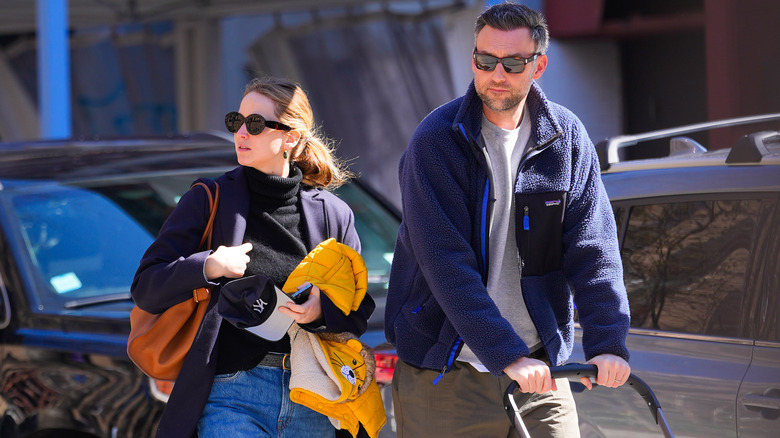 Gotham/Getty Images
Cooke Maroney and Jennifer Lawrence's relationship began after meeting through a mutual friend and instantly hitting it off. From the beginning, their peers had nothing but good things to say about him and the way he treated Lawrence. "She is smiling like I have never seen her do with any of her previous boyfriends," an anonymous source told People in their early days together. Later on, after their engagement, another insider told People, "He's a great guy. He's smart and funny, and I think really keeps her on her toes and he doesn't treat her like a celebrity like the other boyfriends did."
Maroney keeps things private, including his Instagram. Jennifer Lawrence doesn't have Instagram and prefers to stay away from social media in general. Together, the couple tends to keep their home life to themselves, with the exception of Lawrence sometimes speaking about her love for her family. "My heart has stretched to a capacity that I didn't know about," Lawrence told Vogue. "I include my husband in that."