Days Of Our Lives Family Tree: The Hernandez Bloodline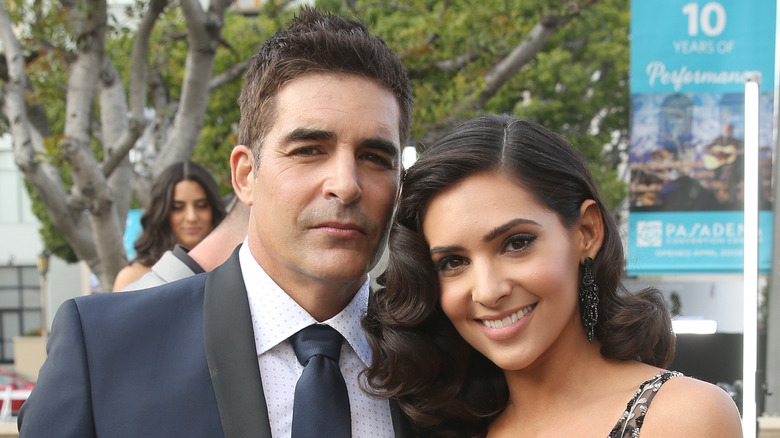 Jesse Grant/Getty Images
"Days of Our Lives" fans know that Salem has a handful of prominent families, such as the Hortons, Bradys, DiMeras, and Kiriakises. However, through the years, the Hernandez family has also solidified its spot in Salem by introducing many characters within the family tree. Of course, the most well-known members of the Hernandez clan are Rafe (Galen Gerig) and Gabi (Camila Banus). Rafe was the first to come to Salem in 2008 when he was an FBI agent assigned to protect Sami Brady while she was in the witness protection program. Since then, Rafe has had failed romances with several Salem women, including Sami, Hope Brady, and Nicole Walker. He's also become a guardian for his younger sister, Gabi, who is known for being a bit of a troublemaker.
Not long after Rafe settled down in Salem, a teenage Gabi followed him. She attended high school, developed relationships with classmates such as Chad DiMera and Will Horton, and found herself pregnant at a young age. Gabi and Will now raise their daughter, Arianna (named after Gabi's older sister), with Will's husband, Sonny Kiriakis. Gabi has been part of many schemes that have inevitably blown up in her face. She's also fallen hard for men like Nick Fallon, Stefan DiMera, Li Shin, and Jake DiMera during her time on the soap opera.
Arianna and Dario are the other two Hernandez children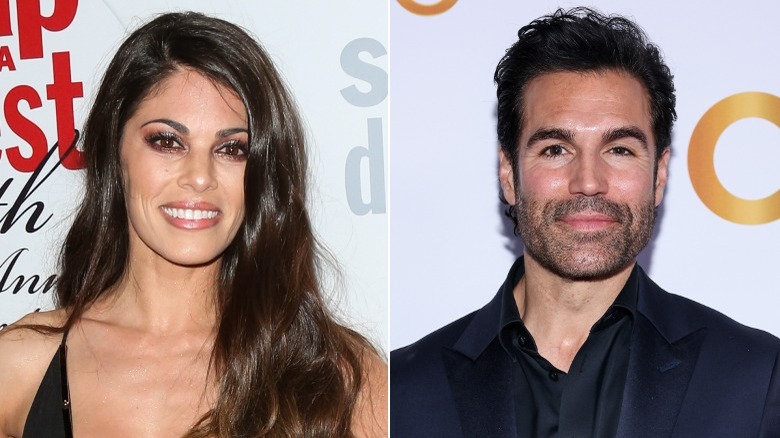 Victoria Sirakova & Paul Archuleta/Getty
When Gabi Hernandez came to live with Rafe Hernandez in Salem, she brought her older sister, Arianna Hernandez (Lindsay Hartley), with her. Gabi and Arianna moved in with Rafe, and fans soon learned that Arianna was a mysterious character. Not only did she work at the Brady Pub, but she also landed a job as a production assistant for Titan TV and even worked undercover for the Salem police department. The character's history was said to include a lot of mistakes, including dating men with ties to drugs and violence. 
Arianna's involvement with those men landed her behind bars and earned her a criminal record at a young age. However, after getting her life together and moving to Salem, she met and fell in love with Brady Black (Eric Martsolf). The two seemed to be a good pair, but Arianna's life was tragically cut short when she was involved in a hit-and-run accident.
Years after Rafe first came to Salem, the final Hernandez sibling also showed up for a family reunion. Rafe's younger brother, Dario Hernandez (then Francisco San Martin), showed up and immediately began causing trouble by stealing jewelry from Salemites such as Melanie Jonas and his own sister Gabi. However, he eventually made amends with Melanie, and the two had a brief fling before the character eventually left town. However, Dario (now Jordi Vilasuso) returned in 2016 when he fell in love with Abigail Deveraux, although she didn't reciprocate his feelings. Dario left the show again in 2017.
How Paige Larson is related to the Hernandez family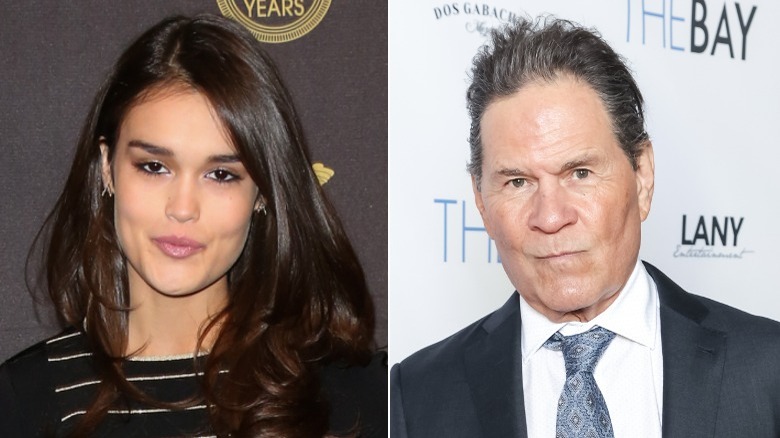 Greg Doherty & Paul Archuleta/Getty
While the Hernandez siblings had complicated lives of their own, they also had some deep issues when it came to their parents. In 2015, "Days of Our Lives" fans watched as Eduardo Hernandez (A. Martinez) came to Salem to find his children, Rafe, Gabi, and eventually Dario, living in the town. Because Eduardo had abandoned his family years before, the siblings weren't exactly thrilled to see their estranged father — Rafe, least of all. Shortly after, Rafe's mother, Adrianna Hernandez (Alma Delfina), also came to Salem, making for even more family drama between the siblings and their parents. However, that wasn't the only shocking family moment to occur. 
Upon arriving in Salem, it was revealed that Eduardo was also the biological father of Paige Larson (True O'Brien). Eduardo and Paige's mother was Eve Donovan, but Eduardo had abandoned that family as well. Of course, the Hernandez kids were stunned to find out that Paige was their half-sister. Unfortunately, Rafe, Gabi, and Dario never got the proper chance to get to know their newly discovered sister, as Paige was tragically murdered in her college dorm by the Necktie Killer.
The Hernandez family tree may be a complicated one. However, fans who have been watching "Days of Our Lives" for an extended time are lucky enough to remember just how loving, yet dysfunctional, the family really was.