Paul's Connection To John Black On Days Of Our Lives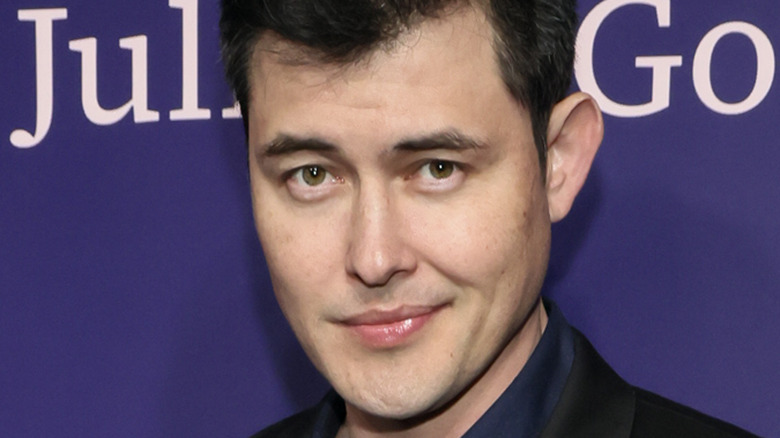 Rodin Eckenroth/Getty Images
"Days of Our Lives" viewers have seen so many complicated and dramatic storylines play out over the years that it's not surprising when a character returns from the dead, is kidnapped, finds out that they have a long-lost child, or endures some other wild plot twist. Just look at the case of Paul Narita and John Black. Fans will remember that Paul first came to Salem in 2014. At the time, he was a professional baseball player who needed shoulder surgery in order to continue his career. What he discovered instead were many connections to Salem's residents, including his biological father, John Black.
Paul's early days on "Days of Our Lives" consisted of taking care of his health, figuring out his next career move, and reuniting with his former love, Sonny Kiriakis. Although Paul had yet to emerge from the closet, he made some big life decisions, including ending his sports career and working with Will Horton on a tell-all article that ended up becoming his coming-out story.
Instead of a path back to the pitcher's mound, Paul found love and family in Salem; over the years, fans have greatly enjoyed watching Paul's story unfold, particularly when it comes to his bond with John. Here's why.
At first, John and Paul were fast friends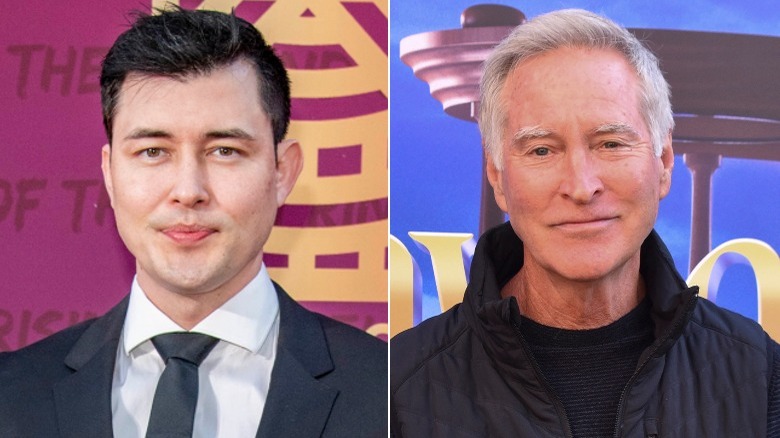 Michael Mattes & Eugene Powers/Shutterstock
Before Paul Narita and John Black discovered their familial connection, the two hit it off as buddies. As an avid baseball fan, John was thrilled to meet Paul. He also saw an opportunity to raise money for Salem's little league baseball teams. Paul agreed to help, appearing at a fundraiser and hosting a baseball clinic for the kids. It seemed like John and Paul were on the fast track to becoming friends. However, Paul slept with John's step-grandson Will Horton, which caused huge problems in Will's marriage with Sonny Kiriakis. When he found out about the affair, John was furious, accusing Paul of being a homewrecker.
However, John and Paul made amends when they discovered that John had a long-ago relationship with Paul's mother. Finally, "Days of Our Lives" revealed that Paul was John's biological son, and the two immediately began to bond on a deeper level. A loving relationship blossomed; at one point, Paul even joined John's private investigation business.
Of course, John was very supportive of Paul. After Paul moved to San Francisco, John joined him to celebrate Pride month in the soap opera's spin-off series "Beyond Salem."
John helped Paul find a new family in Salem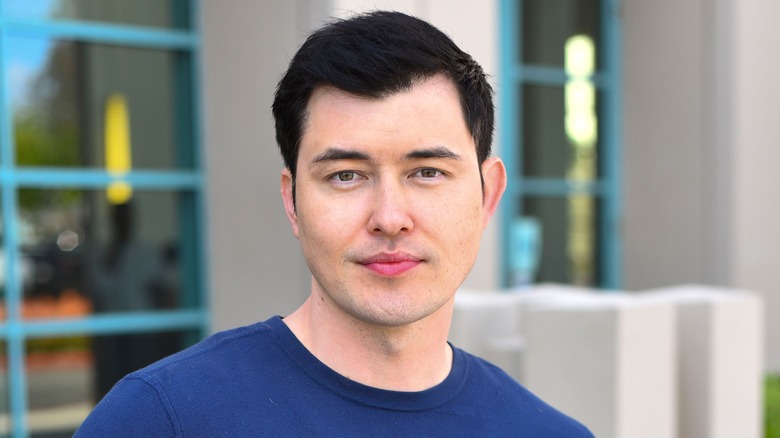 Michael Mattes/Shutterstock
John Black and Paul Narita share many common interests, like baseball and a knack for investigative work. They also share a myriad of connections to Salem. Paul knew — and loved — Sonny Kiriakis before he ever came to Salem. John was also once a part of the Kiriakis family, as he was married to Victor Kiriakis' daughter, Isabella. Paul later entered into a relationship with John's step-grandson, Will Horton. Although things didn't work out between them, Paul found love with Andrew Donovan, the son of John's longtime friend and ISA buddy, Shane Donovan.
Of course, after discovering that John was his father, Paul forged new relationships with Salem's residents. He found a new brother and sister in John and Marlena's kids and became an uncle to their children, Claire, Tate, and Rachel. He also gained Eric and Sami Brady as half-siblings. John and Marlena happily welcomed Paul into their family and never looked back.
Paul has since become a very important Salemite, not to mention a favorite among "Days of Our Lives" viewers. Although he's not always on screen, fans love seeing the character pop up from time to time as part of another fun storyline.