Why Lisa Vanderpump Hasn't Written Off Tom Sandoval After His Affair With Raquel Leviss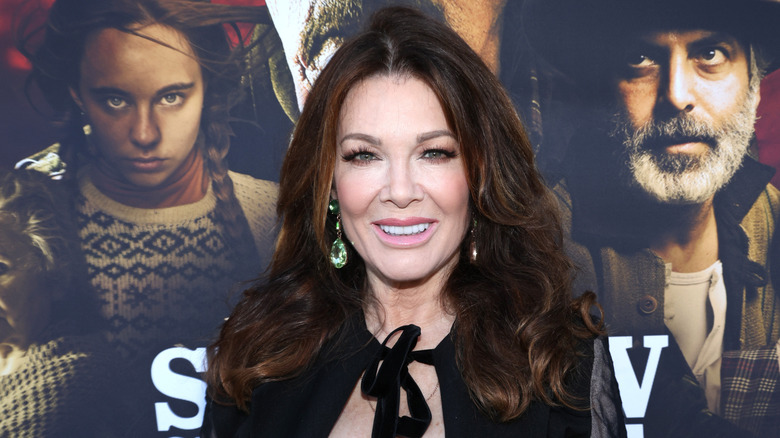 David Livingston/Getty Images
In case you missed it, there's a lot to catch up on regarding the so-called "Vanderpump Rules" Scandoval, i.e. Tom Sandoval cheating on his partner of nine years Ariana Madix with her best friend and their co-star, Raquel Leviss. Now, Lisa Vanderpump has weighed in on how she feels about Sandoval's actions and why she didn't feel the need to scold him too much during the show's Season 10 finale. 
"I didn't take sides with Tom, I definitely condemned what he did. You know, I can't write him off as a person because he had an affair. The way he handled it, yes, of course," the restaurateur told E! News. According to Vanderpump, she isn't trying to emphasize with Sandoval, but the former "Real Housewives" star did admit to having "a modicum of hope" for the future. 
During her emotional discussion with Sandoval, Vanderpump supported and comforted him, but when speaking to E! News she seemed irritated by the insinuation that she was taking sides, clarifying, "That's not what I'm not trying to do." Vanderpump added, "I'm trying to tell the truth. Also, I feel like a mother to some of these children. So, when he's been lambasted by the whole world, what am I going to do pile on?"
The whole situation is filled with drama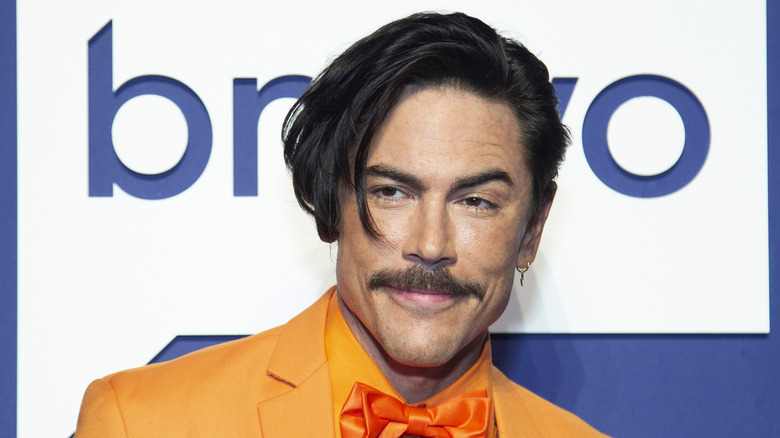 Santiago Felipe/Getty Images
"Vanderpump Rules" has had its fair share of drama throughout its run, but the Scandoval is definitely up there for one of the most dramatic events. Here's a quick recap.
Regulars on the show since 2013, Sandoval and Madix began dating back in 2014. Leviss also joined the cast of "Vanderpump Rules" in 2013 through her (now ex) fiance James Kennedy. In August 2022, Sandoval and Leviss supposedly began an affair, though the affair did not come to light until March 2023 when show sources confirmed it to TMZ. The sources also stated that Madix ended her relationship with Sandoval when she discovered that he had cheated. When the shocking news came to light, Season 10 of "Vanderpump Rules" was already filming, leading producers of "Vanderpump Rules" to hastily put together a new finale (which aired on May 17).
Following on from this, Tom Schwarz (one half of "the Toms") made an appearance on "Watch What Happens Live With Andy Cohen" in April 2023. During this appearance, Schwartz dropped several bombshells. Speaking to Cohen, he revealed, "Tom (Sandoval) came to me in January and he told me that he's in love with Raquel." Schwartz also said he felt "flabbergasted but not surprised," at the news, partly because a lot of people seemed to know Leviss and Sandoval were having an affair and it was somewhat of an "open secret."
The fallout from the cheating scandal has been immense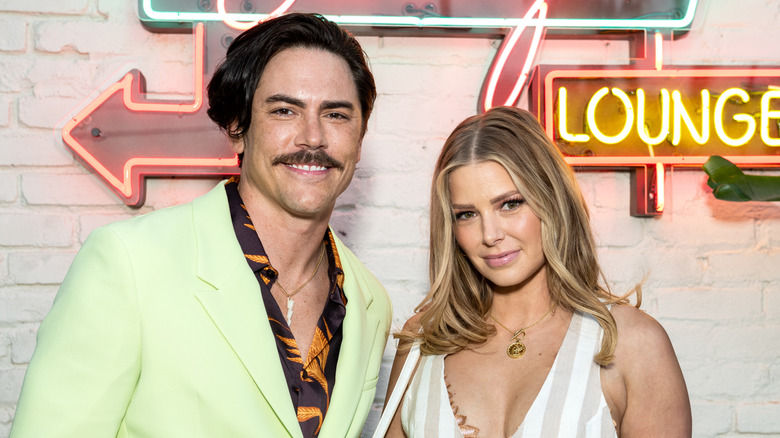 Amanda Edwards/Getty Images
However, amidst the backlash Sandoval is facing, Vanderpump appears to have doubled down on her support for him. During the "Vanderpump Rules" reunion on May 24, fellow cast member Lala Kent called Sandoval "a dangerous human being" and "absolutely terrifying." In response to Kent's accusations, Vanderpump stated, "Lala, that's actually a ridiculous stance to start saying Sandoval's a dangerous person," standing by her statement even when Kent pushed back. Vanderpump also appeared to refute the insinuation that people who cheat are unsafe and stuck up for Sandoval by saying that "a lot of people" cheat on their partners but this doesn't make them harmful to others.
Despite telling E! News that she isn't siding with Sandoval, Vanderpump's latest comments suggest otherwise. As for Sandoval, he is shockingly not dating Leviss despite telling Tom Schwartz that he was "in love" with her back in January. In fact, per The U.S Sun, he is currently thought to be dating influencer Karlee Hale. Season 10 of "Vanderpump Rules" may be over, but we think this drama will follow the cast around for a while yet.