Tom Cruise And Britney Spears Almost Took The Lead In This Iconic Nicholas Sparks Movie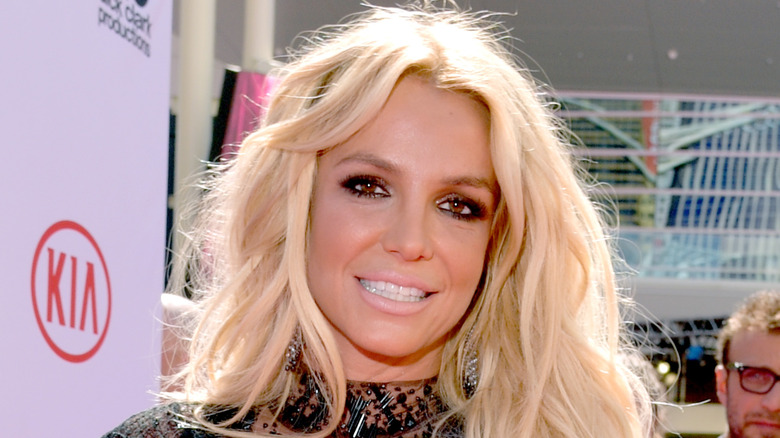 Lester Cohen/bbma2016/Getty Images
"The Notebook" became one of the most beloved movies of all time following its release in 2004. The film, which was an adaptation of Nicholas Sparks' romantic novel, wowed fans with its emotional storyline. In addition to the plot of the film, viewers couldn't get enough of the on-screen chemistry between the movie's two leads, Ryan Gosling and Rachel McAdams, who seemed perfect for the roles of Noah and Allie.
However, both actors nearly missed out on the role in the film that made them household names. It's hard to imagine anyone but Gosling and McAdams portraying star-crossed lovers Noah and Allie, but that's nearly what happened, as stars such as Tom Cruise and Britney Spears were close to landing the parts.
"The Notebook" follows the story of a young couple in 1940s North Carolina. Noah is a poor working-class man who meets the wealthy and elegant Allie while she's vacationing with her parents. The two quickly fall madly in love, but are torn apart by their social classes, Allie's parents, and war. However, fate intervenes and the two find themselves reunited many years later as they realize that they are still as much in love as they ever were. Sadly, Allie is forced to choose between a life with Noah and a life with her current fiance, Lon. Noah and Allie's story spans decades and takes fans into their present-day lives as an elderly couple. However, the movie was close to looking very different.
Tom Cruise was originally tapped to play Noah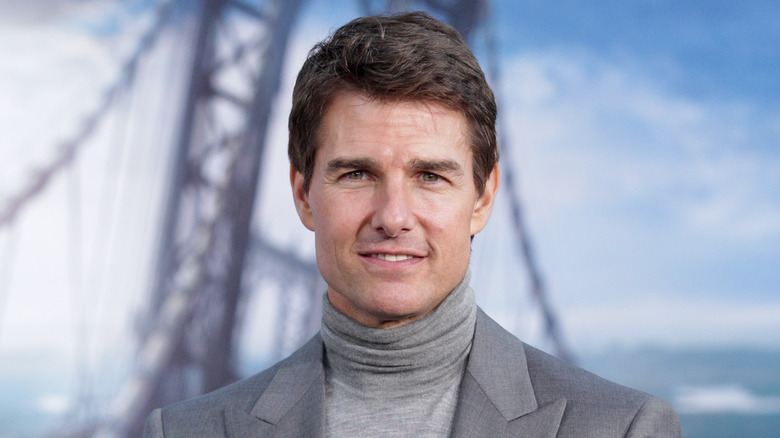 DFree/Shutterstock
According to E! News, New Line Cinema bought the rights to "The Notebook" in 1996, and, at the time, famed director Steven Spielberg wanted to make the film. While figuring out the details, Spielberg was ready to cast A-list actor Tom Cruise in the role of Noah Calhoun. Cruise made a name for himself in '80s films such as "Cocktail," "Top Gun," and "Risky Business," and he later went on to make movies like "Mission: Impossible," "Interview With A Vampire," and many more. However, Spielberg was unable to fully commit to the project as scheduling conflicts got in the way of his directing the movie. The film was shelved and many years later, Nick Cassavetes was hired and immediately knew he wanted Ryan Gosling as his leading man.
Meanwhile, Gosling's former "Mickey Mouse Club" co-star, Britney Spears, nearly landed the role of Allie Hamilton in the fan-favorite flick. The two had worked together as kids on the musical TV series, which also starred Justin Timberlake, Keri Russell, Christina Aguilera, and more.
Spears was a big name at the time and nearly got the job before Rachel McAdams auditioned for the part. Although McAdams would go on to star in films like "Mean Girls," "The Notebook" was her breakout role. Of course, Cruise and Spears weren't the only familiar faces that were considered for parts in the beloved film.
Ryan Gosling and Rachel McAdams proved to be the perfect Noah and Allie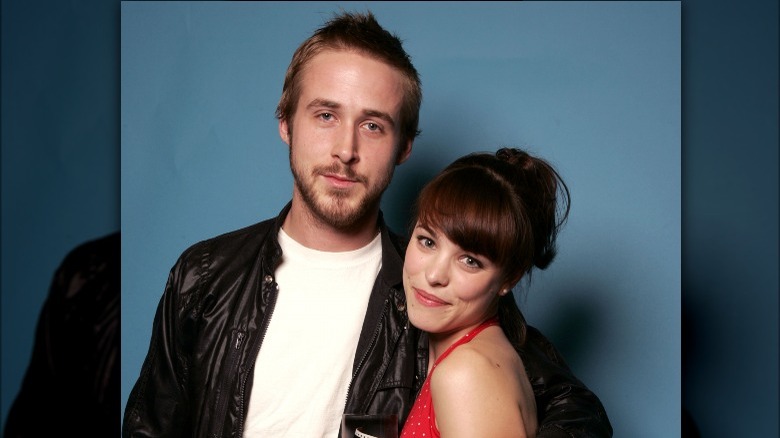 J. Vespa/Getty
Ryan Gosling and Rachel McAdams ended up being the perfect Noah and Allie for the big-screen adaptation of "The Notebook," and fans fell in love with the couple's chemistry. Although it's been reported that the actors butted heads while filming the movie, they later began dating, with their relationship lasting from 2005 until 2007. "God bless 'The Notebook,'" Gosling said during their romance, per People Magazine. "It introduced me to one of the great loves of my life. But people do Rachel and me a disservice by assuming we were anything like the people in that movie. Rachel and my love story is a hell of a lot more romantic than that."
While fans are thrilled that Gosling and McAdams eventually brought the characters to life, the movie may have looked so much different as many fan-favorite stars were up for the roles of Noah and Allie. In addition to Tom Cruise and Britney Spears, big names like Justin Timberlake, Jessica Biel, Reese Witherspoon, Ashley Judd, Kate Beckinsale, Jennifer Lawrence, Hayden Christensen, George Clooney, and Bradley Cooper, were all said to be in the running for the lead characters (via E! Online).
Of course, the movie fell into place perfectly with a stellar cast, phenomenal on-screen chemistry, and a love story that fans couldn't get enough of. The movie is now a modern classic that fans still swoon over to this day.