Lisa Kudrow Can't Forget Jerry Seinfeld Crediting Himself For The Success Of Friends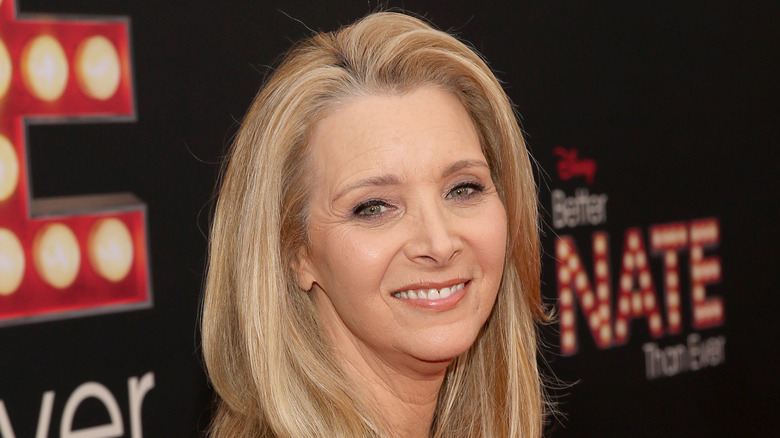 Jesse Grant/Getty Images
"Friends" is one of the most beloved shows to ever air on network television. The series follows a group of six friends who live and work in New York City as they navigate young adulthood by dealing with situations in their love lives, careers, families, and more. The stellar cast — which included Jennifer Aniston, Courteney Cox, Lisa Kudrow, Matt LeBlanc, Matthew Perry, and David Schwimmer — also helped push the sitcom to incredible heights of popularity. However, one TV icon, Jerry Seinfeld, once took credit for helping to skyrocket the show's fame.
When "Friends" premiered in 1994, "Seinfeld" had already been on the air for five years. The series was also about a group of friends living in New York and enduring hilarious challenges with one another. But the vibe and comedy were often totally different than that of "Friends." Over the years, there has been much debate about which comedy series was better, and fans have their own opinions on the topic. However, it's clear that the two shows dominated '90s television and were huge hits with both fans and critics. In fact, both shows are still very popular today thanks to streaming services like Netflix.
However, Kudrow claims that Seinfeld took credit for helping to launch "Friends" with viewers.
Jerry Seinfeld credited his show for helping to launch Friends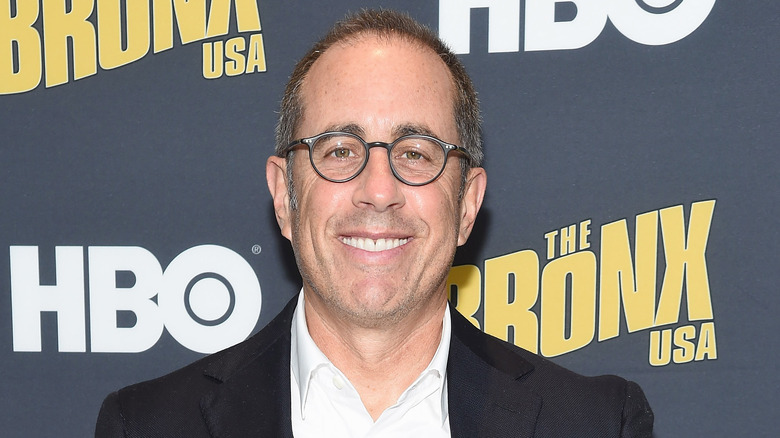 Gary Gershoff/Getty Images
In 2022, Lisa Kudrow opened up about her early years working on "Friends." The actor told The Daily Beast that as the iconic TV show was gaining steam and heading toward becoming one of the most beloved series of all time, she crossed paths with TV royalty Jerry Seinfeld. Kudrow remembered meeting Seinfeld at a party and was a bit taken back when he credited himself for the success of her show.
"I remember going to some party and Jerry Seinfeld was there, and I said, 'Hi,' and he said, 'You're welcome,'" the actress recalled. "I said, 'Why, thank you ... what?' And he said, 'You're on after us in the summer, and you're welcome.' And I said, 'That's exactly right. Thank you.'" The "Friends" star revealed that the 1st season of the show followed the series "Mad About You" before reaching new heights in the summer of 1995 when it aired directly after "Seinfeld," which was a huge hit and already in its 6th season. "Not to take anything away from the writing on 'Friends,' or the cast, or how good 'Friends' really was," Kudrow said, "but the first season our ratings were just fine."
Some believe Seinfeld and Friends were set in the same universe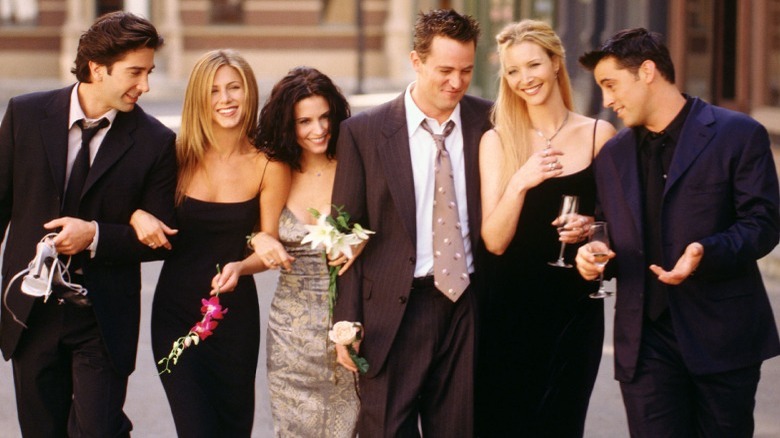 Getty Images/Getty
Whether you're a fan of "Friends," "Seinfeld," or both of the iconic TV shows, viewers can't deny that there are many similarities between the two series. In addition to the general friendship plot and New York City setting, both shows were known for their amazing guest stars. Because both "Seinfeld" and "Friends" were hot tickets during their time, many celebrities made cameos on the shows. In fact, several made appearances on both of the sitcoms. Actors such as Bob Balaban, Jennifer Coolidge, Kristin Davis, Jon Favreau, Jon Lovitz, Denise Richards, Debra Jo Rupp, Christine Taylor, Maggie Wheeler, and several others played characters on both shows over the years.
According to E! Online, "Friends" and "Seinfeld" likely take place in the same universe, along with NBC's other big comedy hit at the time, "Mad About You." The three shows intersected at certain points, allowing viewers to believe that they were all happening simultaneously. Although "Seinfeld" was the first of the trio and "Friends" was the last, the shows did offer fans something different despite their similarities.
Whether or not "Seinfeld" helped "Friends" become the cultural phenomenon that it is today may be up for debate. However, both shows will live forever in pop culture history — and likely on streaming services for years to come.