The Classic Soap That Gave Sarah Michelle Gellar Her Show Biz Start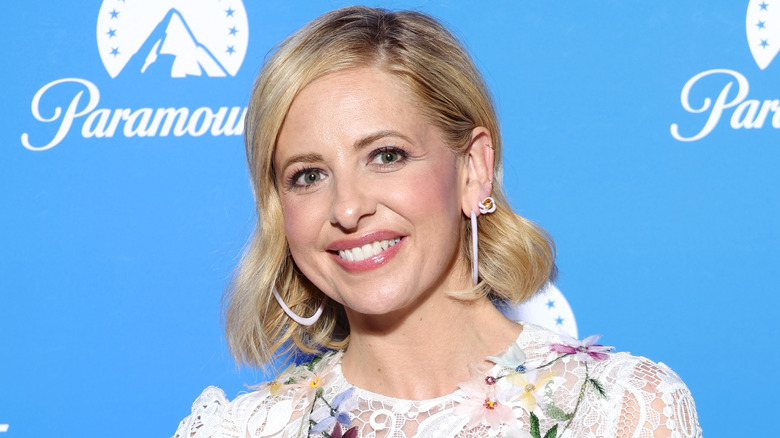 Pascal Le Segretain/Getty Images
Sarah Michelle Gellar is well-known for her roles in movies such as "I Know What You Did Last Summer," "Scream 2," "Cruel Intentions," "Scooby Doo," "The Grudge," and more. However, she really hit it big when she was cast as the title character in the TV series "Buffy The Vampire Slayer." But before Gellar was fighting demons and slaying vampires as Buffy, the young star got her first break in show business when she landed a role on the classic soap opera, "All My Children." Gellar played the role of Kendall Hart on the show from 1993 until 1995.
Gellar's character was introduced when she came to Pine Valley claiming that she was a major Erica Kane fan. Kendall was eventually hired as Erica's assistant. Later, it was discovered that Erica (Susan Lucci) and Kendall were mother and daughter. After Erica was assaulted as a teenager, she chose to give Kendall up for adoption. Once Kendall discovered the identity of her biological parents, she went out looking for her father against Erica's wishes.
The role of Kendall Hart earned Gellar some major attention and the actor even won a Daytime Emmy for her portrayal of the character. Decades later, Gellar still remembers her soap opera days fondly.
Gellar says AMC was great training for her career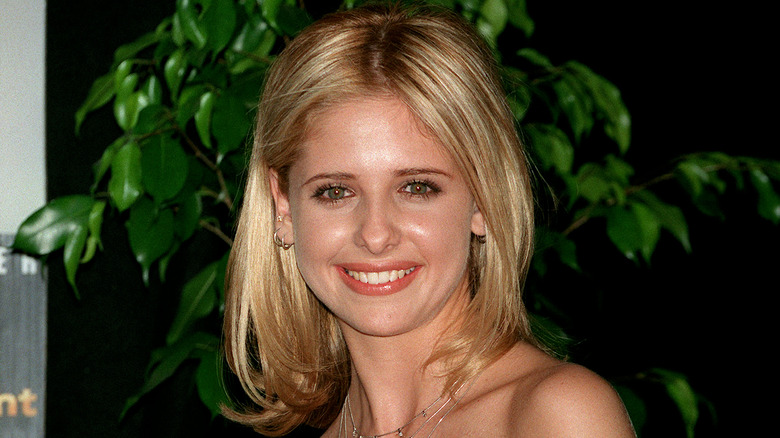 Frank Trapper/Getty Images
Sarah Michelle Gellar has credited her role as Kendall Hart on "All My Children" as major training for her long Hollywood career. Gellar admitted to TV Insider in 2021 that she learned so much about the craft and business of acting during her two years on the sudser. "I made incredible friends at that time and I learned incredible work habits, and soap operas are an intense amount of work, and I'm incredibly grateful for that time and the people that I met," she revealed. "We live in a world now where my kids don't even really know what a soap opera is, so anything I can do to continue the legacy I'm very proud of."
Gellar loves being part of something that is beloved by friends and stands the test of time, which she also has due to her role in "Buffy The Vampire Slayer." The TV series was a huge fan favorite while it was airing, and has since become a cult classic as fans still watch the series on streaming services to this day. "As an actor, you hope to be part of something that stays relevant and that holds up past time," Gellar said of the teen vampire series. "And I think we're all just honored that the show still means something to everyone and it's still relevant," she added.
Sarah Michelle Gellar returned to All My Children in 2011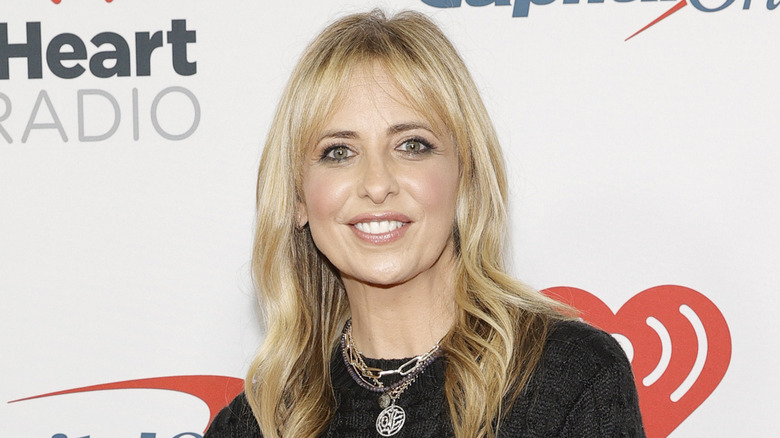 Amy Sussman/Getty Images
Sarah Michelle Gellar enjoyed her time on "All My Children" so much that when it was announced that the series was canceled and would come to an end in 2011, she made a point to return and honor the show that kickstarted her career. "I can officially confirm that I will be doing a guest spot on 'All My Children,'" Gellar told Us Weekly at the time. "When I heard that the show was canceled, I didn't understand. It just doesn't make any sense to me. So I called [the casting director] ... and said I wanted to do something," she added. While Gellar didn't reprise her role as Kendall Hart, as another actor had already taken over the character, she did delight fans with a cameo on the soap.
Since her days on "All My Children," Gellar has come a long way. She's solidified her place in pop culture history with "Buffy The Vampire Slayer," married actor Freddie Prinze Jr., become a mother, and cultivated a long and successful career in Hollywood. Although Gellar has long since moved on from her role in "All My Children," it seems that she hasn't forgotten her soap opera roots and the show that helped her launch her decades-long movie and TV career.