Many Think Little Mix's Most Popular Breakup Song Is About Zayn Malik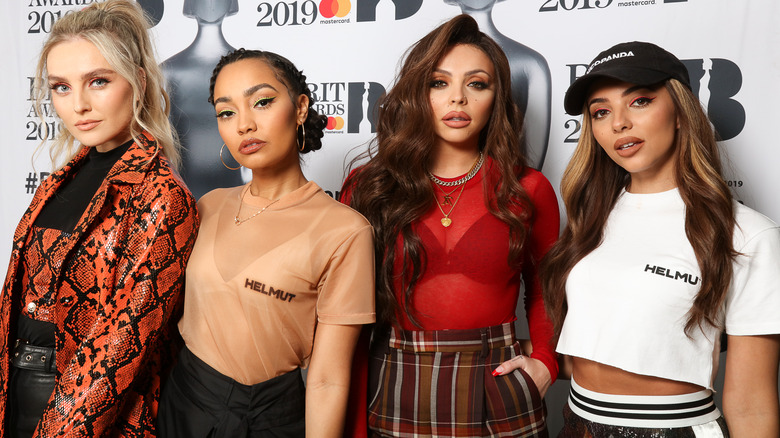 Jmenternational/Getty Images
The British girl group Little Mix may have parted ways to take an indefinite hiatus in 2022, but their 2016 single "Shout Out To My Ex" remains a mega-popular breakup hit. In the powerful pop anthem (which now has nearly 700 million streams on Spotify), the band sings, "Shout out to my ex, you're really quite the man/ You made my heart break and that made me who I am/ Here's to my ex, hey, look at me now/ Well, I'm, I'm all the way up, I swear you'll never bring me down."
The song lyrics also reference tattoos and a man moving on with another woman, and there's been loads of speculation about a possible celebrity subject of the tune. Since one member of the band, Perrie Edwards, dated former One Direction crooner Zayn Malik from 2011 to 2015, many assume that he is the ex in question. The truth? The singer and heartthrob may have had a hand in inspiring the song, but "Shout Out To My Ex" also has a deeper meaning.
The evidence that the song is about Zayn Malik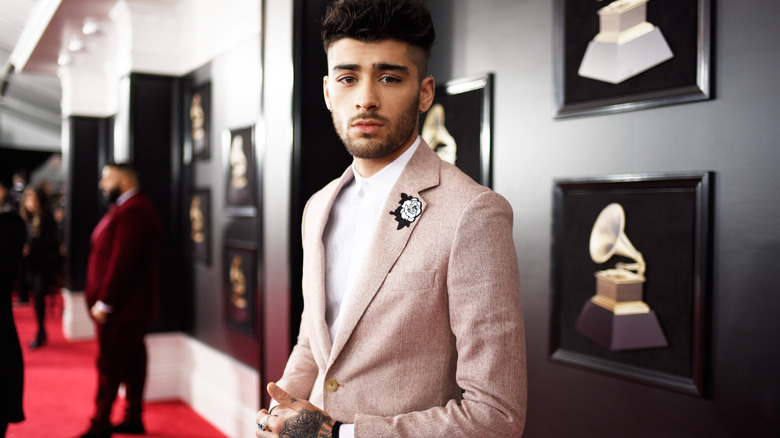 Kevin Mazur/Getty Images
First of all, the timing does add up. Perrie Edwards and Zayn Malik did indeed take "four long years to call it quits." They called off their two-year engagement and four-year relationship in the summer of 2015, and Little Mix released "Shout Out To My Ex" in October 2016. Not to mention, Malik got a tattoo of Edwards' face while they were together which likely inspired the lyric "Guess I should say thank you for the 'hate yous' and the tattoos."  
An earlier version of the song was even more revealing. According to News AU, the first verse originally went, "Heard he been f**king some model chick." Malik and model Gigi Hadid dated on and off for nearly six years following his relationship with Edwards, and they share a daughter named Khai. In January 2017, Malik's cousin, Sasha Malik, really spilled the tea when she tweeted a bunch of "Shout Out To My Ex" lyrics and then added, "The fact that the song is about Zayn doesn't cross my mind when I listen to it. To me, it's just a song." Well, there you have it. 
The deeper meaning behind the hit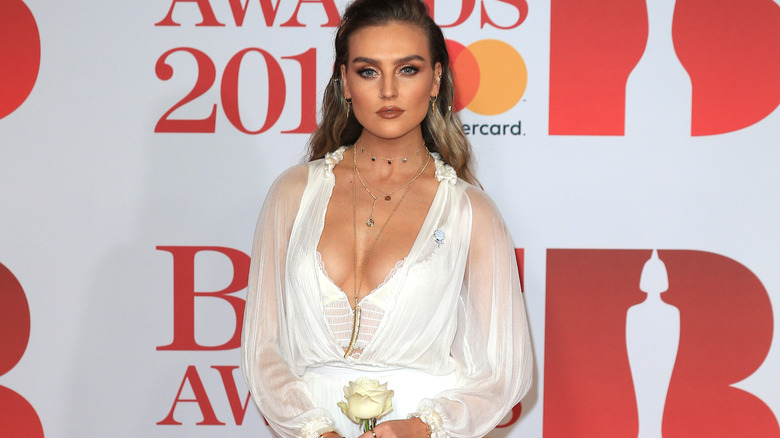 Fred Duval/Shutterstock
During a December 2016 interview with E! News, Perrie Edwards explained the inspiration behind the song, and she didn't name any names. Instead, she explained that Little Mix created the track to help women feel better after tough breakups. "We just thought, 'You know what? Women need to feel empowered,'" she said. "Everybody needs to feel empowered after a breakup and we feel like this song can relate to everyone because everybody's had an ex."
And it's true — regardless of who inspired the song, it's a great tune for getting over a breakup and busting out some dance moves at the same time. Edwards herself has since moved way on from her breakup with Zayn Malik; she's engaged to soccer player Alex Oxlade-Chamberlain, and they have a son, Axel. In 2019, Edwards told Notion Magazine that Oxlade-Chamberlain is "perfection." She shared, "It's just a lovely balanced healthy relationship, and I love it. It's a breath of fresh air."