What Ultimately Led To Gisele Bundchen And Tom Brady's Divorce?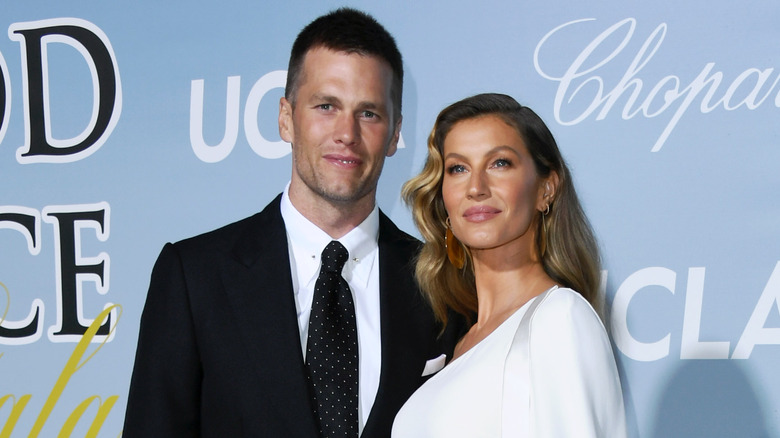 Jon Kopaloff/Getty Images
Gisele Bündchen and Tom Brady were Hollywood's hottest "it" couple, but their relationship was far from perfect. In an interview with Howard Stern, Brady revealed, "[S]he didn't feel like I was doing my part for the family" (via People). The NFL star shared that he and Bündchen went to see a marriage counselor when they experienced issues. This was just one of the signs Brady and Bündchen's marriage wouldn't last.
While Brady and Bündchen lived an insanely glamorous life together, their highly publicized relationship eventually came to an end. After months of public speculation about tension in their marriage and rumors surrounding their status, the two confirmed their divorce in October. Both Brady and Bündchen announced the divorce on Instagram, sharing that they were separating "amicably and with gratitude for the time [they] spent together."
The announcement didn't come as a surprise, but there was still the unanswered question of why the two called it quits.
Gisele opened up about the pair's split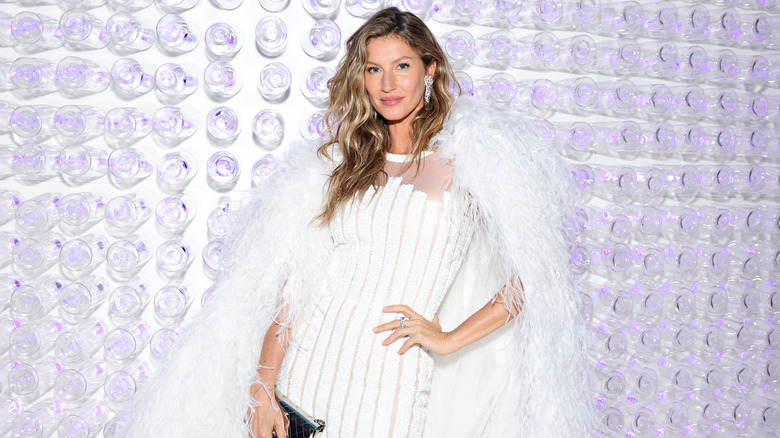 Cindy Ord/mg23/Getty Images
In Vanity Fair, Gisele Bündchen revealed the real reason behind her split from Tom Brady. She shared, "Sometimes you grow together, sometimes you grow apart. When I was 26 years old and he was 29 years old, we met, we wanted a family, we wanted things together. As time goes by, we realize that we just wanted different things, and now we have a choice to make."
The media speculated that the couple split because of Brady's consuming and highly successful NFL career, which was keeping him from prioritizing his family. Brady has opened up about his struggle to find balance between his career and his family life. On an episode of his podcast, "Let's Go!," Brady said, "And then over time, other priorities develop because you change and evolve through life and you grow in different ways. So you take on these different responsibilities, of family and commitment and so forth. And you commit time and energy to those things." 
The model hinted at inconsistency in the relationship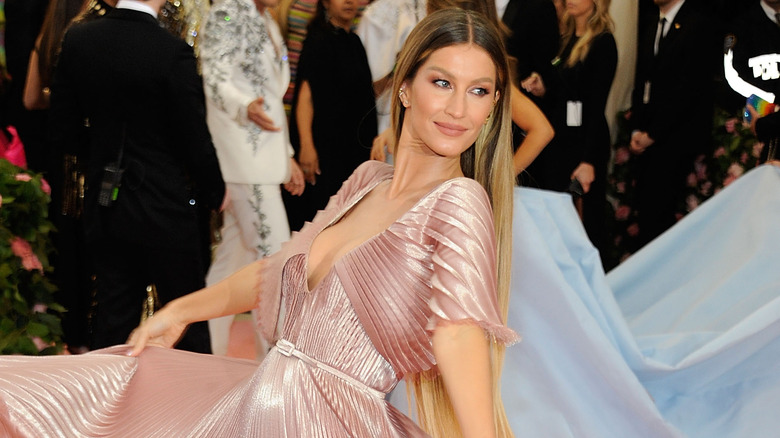 Rabbani And Solimene Photography/Getty Images
Although the two weren't able to salvage their marriage, the Brazilian model opened up about still loving her ex-husband after the divorce. Gisele Bündchen also gave insight into the couple's relationship, suggesting that Tom Brady may not have been able to compromise and meet her in the middle of the relationship, which led them to have to part ways.
In the Vanity Fair Interview, Bündchen shared, "When you love someone, you don't put them in a jail and say, 'You have to live this life.' You set them free to be who they are, and if you want to fly the same direction, then that's amazing."
Bündchen also hinted earlier at how she was feeling by liking a post on Jay Shetty's Instagram in October. Shetty's post read, "You can't be in a committed relationship with someone who is inconsistent with you," to which Bündchen commented with the prayer hands emoji and giving the public a hint at what may have led to the divorce.