Meet Julia Roberts' Husband, Danny Moder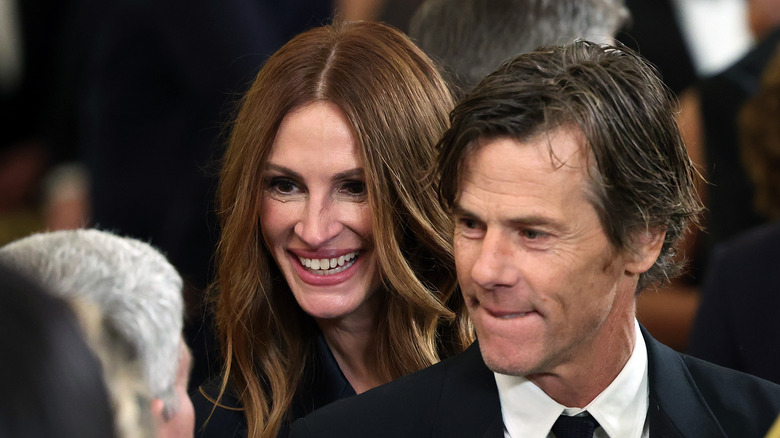 Kevin Dietsch/Getty Images
Actress Julia Roberts is known for her iconic roles in films such as "Pretty Woman," "Noting Hill," and "Ben Is Back." Her legendary film career has spanned over 30 years and netted countless award nominations and one Oscar for her renowned role in the 2000 film, "Erin Brockovich." While Roberts is one of Hollywood's most beloved figures, many don't realize that she is a loving family woman as well. Roberts is the proud mother of three kids: 18-year-old twins Hazel and Phinnaeus and 15-year-old Henry. The 55-year-old shares her beautiful children with husband Danny Moder, though unlike his wife, he enjoys a life outside of the spotlight.
The couple originally met in 2000 on the set of "The Mexican." However, it wasn't until July 4, 2002 that the couple wed. Moder has since maintained a low profile, and though many know him simply as Robert's husband, the mystery man is just as talented in his own line of work.
Danny Moder has a successful career in film production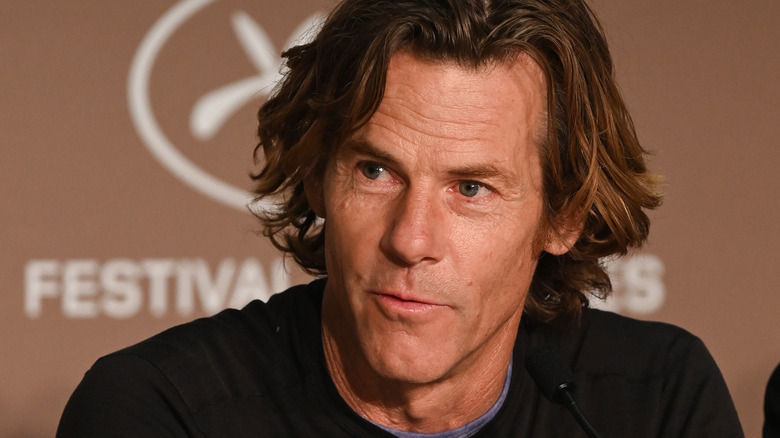 Kate Green/Getty Images
When "Money Monster" actress Julia Roberts met husband Danny Moder in 2000, he was working as a cameraman on the film "The Mexican," which Roberts starred in alongside Brad Pitt. However, before this, Moder began his Hollywood journey as a production assistant for the 1995 film, "Crimson Tide." From there, he involved himself more in the realm of cinematography, eventually working on films such as "Deja Vu" and "Point Blank."
In 2014, he got the opportunity again to work alongside his wife on the film, "The Normal Heart." Roberts portrayed the role of Emma Brookner, a doctor seeing patients during the HIV/AIDS epidemic in the early 1980s. Moder secured a major career win, scoring an Emmy nomination for Outstanding Cinematography. Both he and Roberts were honored with a Humanitarian Award by the Gay, Lesbian & Straight Education Network for their continued advocacy for those living with HIV on and off-screen.
Danny Moder still writes Julia Roberts love letters
With two bustling careers and the frequent distance when working on separate projects, Danny Moder has found a way to keep the communication and romance flowing with his adored wife, Julia Roberts. During a candid conversation with Vanity Fair in October 2022, Roberts revealed that even after 20 years of marriage, Moder still writes her love letters. According to the 55-year-old, Moder's first love letter to her was a breathtaking "seven pages long." She says handwritten notes are something they've "always done" in their relationship to stay connected, no matter where they are each working.
Moder is well respected in the film community. Still, it seems he prefers to let his wife do the shining. In a rare July 2021 Instagram post, Moder shared a rare selfie alongside Roberts to commemorate their 20th wedding anniversary. "Just holding on to this beautiful girl one day at a time," Moder captioned the photo, which attracted over 50,000 likes from fans happy to see the couple photographed together. After two decades together and three beautiful children, Roberts and Moder seem to enjoy private life, only sharing glimpses of their love with the world.